News
Ex-Wife Sues Nicolas Holzer in Children's Murders
Juana Holzer Files Wrongful Death Lawsuit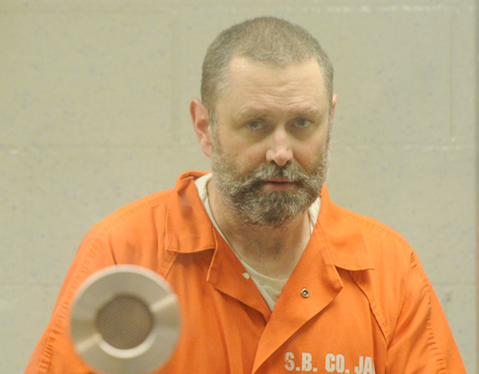 Just before the deadline, Juana Holzer, the mother of two Goleta kids murdered two years ago by their father, Nicolas Holzer, filed a wrongful death lawsuit against her ex-husband and his family's trust, seeking an undetermined amount of money.
One Monday night in August 2014, Nicolas Holzer used a kitchen knife to stab to death his two sons, Sebastian (13) and Vincent (10), his parents, Bill (73) and Sheila (74), and the family dog, Dizie, before calling the police to turn himself in. He told deputies he fulfilled his "destiny," and he has been in County Jail ever since.
Last fall, Holzer pleaded not guilty by reason of insanity to four charges of first degree murder. Judge Brian Hill ordered him to be evaluated by two psychiatric doctors, who are still working on their verdict. Though prosecutors considered pursuing the death penalty, prosecutor Ron Zonen said they ultimately decided against capital punishment for a variety of reasons, including insufficient evidence and the impact of testifying for family witnesses. Holzer faces life in prison without the possibility of parole. The case is expected to go to trial early next year.
In 2000, Nicolas Holzer met Juana, who is from Mexico, through family friends. They married a year later, eight months before their first child, Sebastian, was born. They moved to a condo in Goleta and, in 2004, had a second son, Vincent. Nicolas Holzer had been unemployed since 2006, when he quit his job at Raytheon, a company his father moved up the ranks at before retiring.
In 2006, the couple divorced, and psychiatrist Gary Rick recommended Nicolas should receive custody of the two kids, in part because they would live with Bill and Sheila on Walnut Park Lane in Goleta. Juana Holzer was granted visitation rights, but she stopped visiting, she said, because she feared Nicolas. She had not seen her kids since 2008.
The court papers filed Wednesday offers a frightening portrayal of Holzer, as told by his ex-wife. When the kids were infants, Holzer would tape the children's mouths shut when they cried, the complaint alleges, and he grew increasingly "erratic, paranoid, and violent" as time progressed. Juana feared for her life. It describes Holzer as a heavy drinker who "railed against people he knew in the past."
She discovered he had been raped by several men as a kid, the court files state, and had attempted to commit suicide. Accusations that Juana Holzer also abused Sebastian and Vincent are detailed in the 2006 divorce papers, allegations that she denied. Holzer was once hospitalized for depression, but the issue was ultimately dismissed as a thyroid problem, divorce papers state. "His parents knew or should have known that he was a great danger to these children," said Sam Park, Poway-based attorney for Juana Holzer.
Nicolas Holzer's brother, Scott Holzer, is also a defendant as a trustee for the family's estate. In a separate civil complaint filed earlier this week, Scott Holzer and his sister Suzanne Holzer sought to ensure Nicolas is not entitled to his parent's inheritance. A slayer statute in California states that if an individual kills a parent, he or she cannot inherit from that parent. But the criminal case has not been resolved, and a successful insanity defense would complicate things, said attorney John Eck. He declined to estimate a dollar amount of the parents' assets. He said the family did not want to file the suit but had to do so before the incident's two-year anniversary, which was Thursday.