Arts & Entertainment
A Walk Down TV's Memory Lane
D.J. Palladino Highlights Channels that Celebrate Yesteryear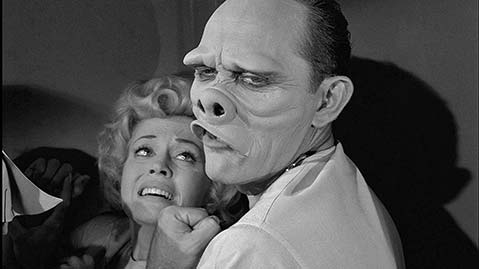 On the Fourth of July, not everybody went to the beach. The sun-averse among us assembled snacks and binged indoors, replacing sol, surf, and fireworks with television nostalgia. We had choices: The Syfy channel offered a whole day of The Twilight Zone episodes, while Fox had The Simpsons reruns; another cable channel showed The Three Stooges all day, while the wildcard El Rey Network, owned by Tarantino comrade Robert Rodriguez, gave a full day to Godzilla, leaping nimbly from the men-in-rubber-suits era to the slightly less campy CGI-monsters-over-Tokyo battles, poorly dubbed from the lands where kaiju and mecha-monsters first nurtured children's dreams. Giant Robot, I need you.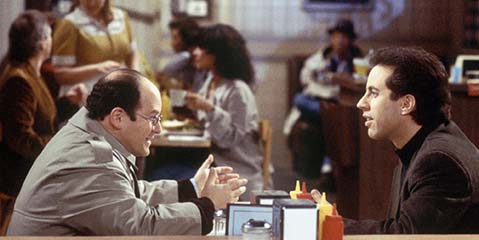 To explain why networks picked these particular shows would take a media sociologist or at least a fanboy philosopher, though I'd argue that The Twilight Zone and The Simpsons are among the best written television ever made, including The Wire. But really, you don't have to wait for big holidays to relive the past glories of TV's long, strange trip. Cox Cable offers at least four channels dedicated to television's weird and golden past, while networks like Syfy pull together new programming and old. TV Land, for instance, services every generation of viewer with boomer titles such as Gilligan's Island, Bonanza, and the strange, all-white southern town of Andy of Mayberry. Prefer more contemporary oldies? Hallmark, besides showing its own brand of inspirational family drama, gives us just that with Frasier, Home Improvement, Cheers (where everybody knows your name), and the ageless joys of I Love Lucy. Some channels, such as INSP, offer more square Americana like The Waltons and Little House on the Prairie nearly 24 hours a day. The 1970s? You're soaking in it, honey.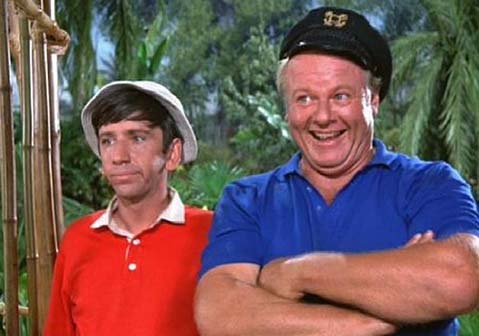 Yesteryearing now includes the Clinton era, just in time for their rerun with America. Both Seinfeld and its pallid derivative, Friends, can be seen daily on TBS. But the real proof of 1990s re-relevance emerged this month when VH1 Classic became MTV Classic, eschewing video for its old reality shows, but, even better, Beavis and Butt-Head and the pitch-perfect, teen-girl cartoon Daria — which is also slated for a live-action movie debut. It's Gen Ecstasy.
For me, however, the weirder the better. Why not bring back the true cult shows of the past like Soupy Sales, Land of the Lost, and Time for Beany all on one channel? Call it "Captain Video and the Lost Airwaves" — Lost TV for short. But the cables do okay, and you can find bizarro treasures. MyNetworkTV offers reruns of Mystery Science Theater 3000 in its entirety (that show reboots on Netflix this year). Doctor Who reruns, from the era when Tom Baker was the Doctor and Douglas Adams wrote the scripts, are on there, too. But the most stoner-resonant nostalgia is on the El Rey Network. Robert Rodriguez's channel always features kung fu, sword and sorcery, bad horror, and Japanese monsters. What's best about El Rey, however, are the contemporary commercials brought from some other quadrant of space-time. Maybe this is a golden age for new shows, but the ages that preceded it weren't exactly made of coal. You can fall asleep in your Barcalounger with this stuff, dreaming of a world where Lucy could meet Louis C.K. and Godzilla might do battle with HBO dragons.