News
Sta. Rita Hills Expansion Approved
After Two Years of Study, Feds Okay Controversial Addition to Wine-Growing Appellation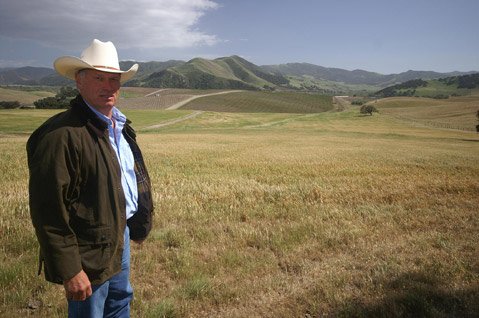 More than two years after vintner Blair Pence of Pence Ranch requested that the boundary of the Sta. Rita Hills appellation be shifted east to incorporate his vineyard and two others — a move that angered many winemakers already within the famous region — the federal government approved the expansion this week, adding 2,296 acres to the existing 33,380 acres.
"Obviously we are pleased with the outcome, but not surprised," said Pence, whose grapes can now fetch a higher price with the change, which he also believes will eliminate confusion about where his wines come from. "We remain focused on producing the best wines we can and are happy that we no longer have to be circumspect in describing our location."
The expansion triggered a wave of vitriolic criticism from longtime vintners, who claimed that Pence Ranch wasn't in the true Sta. Rita Hills and that moves like this would dilute the region's meaning. Others, meanwhile, didn't see the big harm, and feared the public infighting was more damaging than helpful. When the petition was officially submitted, 88 people issued 91 comments in opposition; 18 people supported it.
The Alcohol and Tobacco Tax and Trade Bureau, which administers appellation boundaries, found that the arguments against the expansion "did not provide sufficient evidence to refute the evidence" presented by Pence's consultant Patrick Shabram, whose petition also represented John Sebastiano Vineyard, which was split by the old boundary. Rio Vista Vineyard was also split, but will now be fully included in the new boundary, which is effective September 21.
Wes Hagen, who helped create the Sta. Rita Hills initially in 2001, was one of the most vehement critics of the expansion in 2014. But he's mellowed considerably since, explaining, "I hope we can move forward and continue to make great wine that brings people together at table."