News
Coffee Cat Pouring Its Last Cups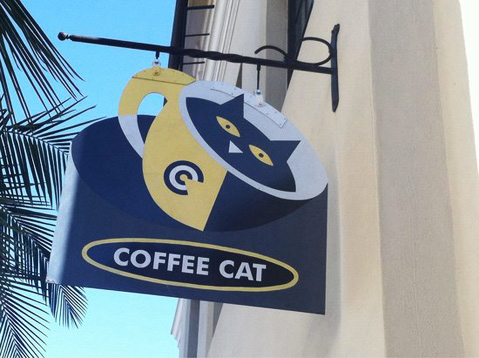 With August winding down to a regrettable end, as the landmark Members Only Barber Shop recently announced its closure, another downtown staple shut its doors for good on Wednesday. After 22 years of service, the quaint and beloved Coffee Cat is pouring its final cups.
Though rent has stayed steady over the years, owner Krista Fritzen, who bought the corner cafe on Anacapa and Anapamu streets 13 years ago, pointed to the "difficulty of running a business in Santa Barbara without a lot of capital" as one of the reasons behind her decision to close.
Longtime customers lined up amidst the shop's iconic and quirky decor the morning of August 25 for the official farewell event, leaving messages on a chalkboard as a final goodbye.
"We've been blessed with really loyal and generous customers over the years," said Fritzen, whose patronage included a constant stream of artists, students, and employees from the nearby county courthouse and administration buildings. "I just want to thank the community around Coffee Cat for so many years of patronage."