News
Cottage Pushed to Provide More Detox Beds
Not Enough, Says Supervisor Farr
Santa Barbara County Supervisor Doreen Farr expressed public frustration that Cottage Health was not doing more to meet the county's unmet need for in-patient, medically supervised detox beds. Noting that Cottage had purchased three other hospital facilities in the past several years, Farr stated, "It would be nice if they could find a detox bed in each hospital," Farr said during a Board of Supervisors meeting last week. "That might solve the problem right there." Farr said she intended to repeat the same concerns this week at a "community listening" session organized by Cottage's director of population health, Elizabeth Majestic.
Farr's comments came during board discussion over significant service gaps in treating the county's mentally ill and drug-dependent population. One of the key gaps identified by the county's Behavioral Wellness director, Alice Gleghorn, was the total absence of in-patient detox beds that could be paid for by Medi-Cal. Gleghorn said she thought four such beds would go a long way to meeting existing needs, enabling her department to treat up to 50 clients a year.
Of the detox beds now available throughout Santa Barbara County, Gleghorn said, all relied on what's known as the "social" model of service. For individuals suffering from acute chemical withdrawal ​— ​whether alcohol or opioids ​— ​Gleghorn said more direct medical interventions are often warranted. Farr, an outspoken advocate for better mental-health and addiction services, asked whether Behavioral Wellness could simply "purchase" the four needed beds from Cottage. Gleghorn responded that Cottage does not accept Medi-Cal reimbursements for such services.
Farr's comments came just as Cottage's Santa Barbara and Goleta Valley hospitals won prestigious five-star designations from the federal Centers for Medicare & Medicaid Services for quality of care. As such, the Cottage facilities are two of only nine in California ​— ​and 102 nationally ​— ​to be so honored.
In a follow-up interview, Farr said the absence of inpatient detox beds was a serious countywide problem. "Medical detox is incredibly important," she said. "People have serious dependency issues, and if they're at a point in their lives where they're willing to say, 'Okay, I need to get my life back in order,' we need to have something available to take advantage of that opportunity."
When Santa Barbara County shut down its own public hospital back in the 1970s, Farr stated, it was "understood" that Cottage ​— ​a nonprofit health-care provider ​— ​would fill the breach and provide services to low-income individuals with chemical dependencies and mental-health issues, among other things. Farr, whose mother worked as a nurse in such a facility elsewhere in California, acknowledged any such agreement was a "handshake deal." Over time, she said, "Cottage has evolved."
By that, Farr meant Cottage purchased what was left of the financially moribund St. Francis Hospital after it shut its doors in 2003 and built employee housing on the site. Cottage also purchased the Goleta Valley Hospital, which it's since rebuilt, not to mention the Santa Ynez Hospital as well as Santa Barbara's Rehabilitation Center. Currently, Cottage Health and Sansum Clinic ​— ​the largest outpatient health-care provider in Santa Barbara County ​— ​are poised to merge, pending approval by federal anti-trust regulators. "I think it's time for the county and Cottage to sit down and talk," Farr said. "What are the contracts we have now, and what could they be?"
Farr noted that when Cottage shut down St. Francis, the community lost a handful of beds set aside for geriatric psychiatric care. The level of remuneration under federal payment formulations was too low for Cottage to recoup costs. For a period, St. John's in Oxnard sought to fill the gap, but that proved short-lived. Geriatric psych needs, Farr noted, are growing exponentially with the onset of the "silver tsunami," as aging baby boomers are known by health-care professionals. In this year's budget, Farr said, she and other supervisors fought to find funding for a new public-health nurse position specifically to address such issues.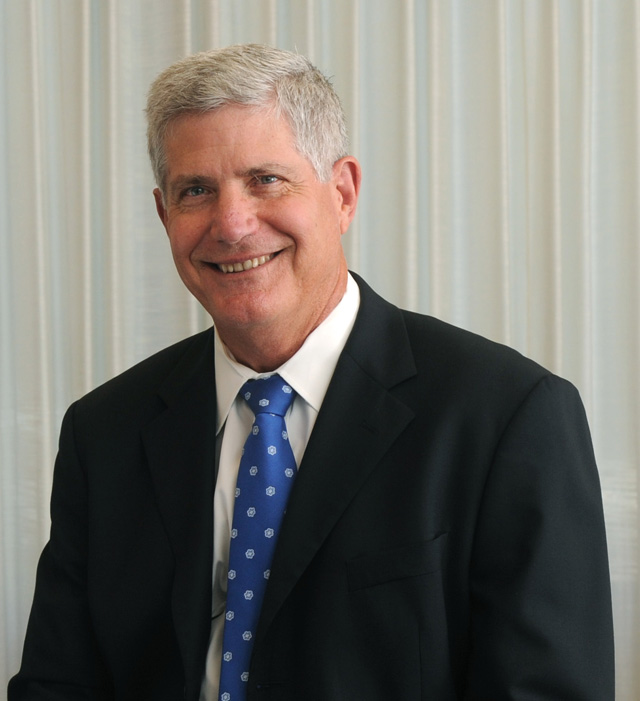 To the extent Farr has communicated such concerns directly to Cottage administrators, she lobbied CEO Ron Werft not to cut funding for the Central Coast Collaborative on Homelessness (C3H), an umbrella group of private nonprofits trying to get mentally ill and drug-addicted homeless people plugged into existing services, and out of emergency rooms and the county jail. The Cottage Foundation had funded C3H to the tune of $75,000 a year for the group's first two years, but in year three, the foundation staff recommended no further funding. "We must not have done a good enough job explaining what we do and how it benefits Cottage," Farr said. Not only did she lobby Cottage, she said, but so too did Santa Barbara Mayor Helene Schneider. Ultimately the Cottage Foundation reconsidered and provided C3H $25,000.
No one from Cottage was present last week when Farr made her comments. In a prepared statement, Cottage public information officer Maria Zate noted that Cottage does provide four medical detox beds for those experiencing acute withdrawal. "Cottage Health is committed to compassionate and effective treatment for alcoholism and drug addiction," she stated, pointing to Cottage's 28-day residential treatment as well as intensive outpatient programs. The problem, however, is Behavioral Wellness and Cottage have not had a contract since 2007. As a result, those beds are not available to acute care patients covered by Medi-Cal.
Prior to 2007, Zate said, Cottage did accept Medi-Cal reimbursements for county psychiatric patients ​— ​many of whom also experienced serious addiction challenges. But reimbursement rates were so low, Zate said, that Cottage was forced to absorb losses of $800,000 a year. "That amount would have increased significantly with proposed contract changes and new service requirements," Zate added. She also noted that Cottage is not licensed to accept patients on involuntary psychiatric holds.
Neither Cottage nor county drug and alcohol administrators were ready to estimate what it would actually cost Cottage to provide the four medical detox beds outlined by Behavioral Wellness chief Gleghorn and how much of that Medi-Cal currently would cover. Cottage, to date, has not sought to bridge this gap by soliciting donations from the community. "The government provides funding to the county to provide this care, so we have not asked our donors to fund a program for it," Zate stated.
Zate stated Cottage remained very much "committed to compassionate and effective treatment for alcoholism and drug addiction," offering 28-day inpatient treatment and several outpatient options. She said Cottage sought to fill some of the service breaches caused by growing mental-health demands by creating a new Emergency Room holding unit for patients experiencing mental-health crises. "We currently see 3,200 patients per year in psychiatric crisis in our emergency departments," Zate stated. She added that Cottage has dedicated a psychiatrist, social worker, case manager, and nurses specialized in emergency psychiatric and addiction medicines to this unit. In addition, she noted that Cottage donates $2 million annually to nonprofits in Santa Barbara.