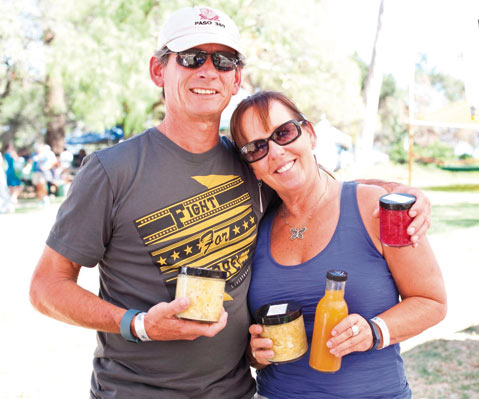 Catch a different sort of buzz from the more than 50 food and nonalcoholic beverage purveyors serving their eye-opening treats at the Fermentation Fest, from nut cheeses and probiotic ginger soda to kimchi, kvass, and artisanal tempeh. Make your own pickles and kraut, enroll your kids in the Bacteria Buddy Passport Program, and listen to food and health experts extoll the virtues of these foods.
Among other highlights, Chef Chris Rayman of Mesa Verde, who is opening his own S.B. Creamery this year, will be showing how to make macadamia nut yogurt on the Culture Corner Stage at 1:15 p.m. Then there's Broken Clock Vinegar Works, developed by Jody and Charles Williams, who own Wandering Dog Wine Bar in Solvang. They're using age-old processes to make vinegars and shrubs that will go well in everything from soda waters and salads to a spruced-up cocktail.
4·1·1
The sixth annual S.B. Fermentation Festival is Sunday, September 11, 11 a.m.-5 p.m. Tickets
are $35, plus $20 for Farm-to-Bar. Kids under 16 are free. See sbfermentationfestival.com.