Drink
Worth the Drive: Central Coast Sour Fest
BarrelHouse Brewing Co. in Paso Robles Hosts Wild Ale Bash on September 24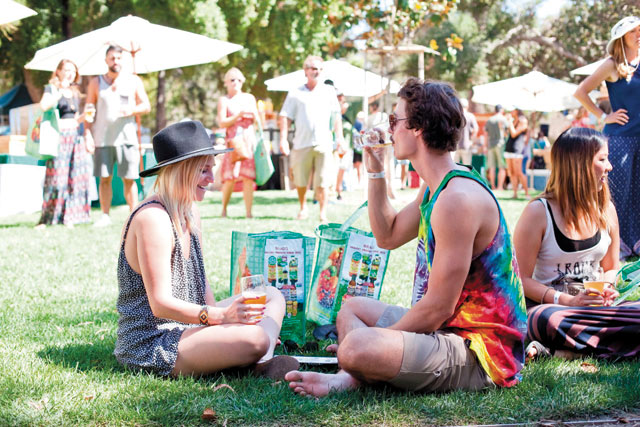 BarrelHouse Brewing Company pushes traditional fermentation deeper into the wilderness by hosting the inaugural Central Coast Sour Fest in September in Paso Robles.
"We are all about good people, good times, and great beer," said Chris Vaughn, BarrelHouse's marketing manager. "We wanted to celebrate the craftsmen in the industry that have put these great beers together."
Fans of wild and sour ales in the 805 and beyond will be offered an intimate tasting experience, with more than 50 breweries representing the best in wild fermentation, often using the fruits, grains, and native yeasts from the region. These include the following:
BarrelHouse Brewing Celebratory Ale No. 3: This dark sour aged in rum barrels uses plums from Loo Loo Farm in Paso Robles to release powerful aromatics of fresh cherries jubilee, toasted walnut, and smoke. "Rum lends itself really well to dark fruit like plums," said Matthew Jacobs, sour director. "I've known the family that runs Loo Loo Farm since I was a little kid; their fruit is unbelievable."
Firestone Walker Barrelworks De La Casa: This indigenous barrel-aged saison is Barrelworks' "house" beer, celebrating native yeast from the Santa Ynez Valley that's been harvested from organic chardonnay grapes. With notes of citrus, tropical fruit, and white pepper, the beer is rounded out by a smooth mouthfeel and tangy crisp finish. "This truly is a living and breathing beer. We do not filter; we do not pasteurize," said Jeffers Richardson, Barrelworks' director. "There's wild yeast and bacteria all the way to bottle, and the result is constantly evolving."
Telegraph Brewing Obscura Peche: A sour Lambic-style ale, this is aged in wine barrels from Foxen Winery and enhanced with peaches to produce a light and effervescent beer, with a bright, mouth-puckering tartness. The finish is dry, with a lingering, fruity aftertaste. "We are really trying to express a Santa Barbara terroir with this beer," said barrel program director Patrick Ceriale. "We use backyard peaches loaded with indigenous wild yeast, along with our house sour culture, for a very aromatic beer."
The Central Coast Sour Fest is Saturday, September 24, 1-4 p.m. at BarrelHouse Brewing Co. (3055 Limestone Wy., Paso Robles). Tickets are $65. See centralcoastsourfest.com. The first 25 readers of this column can use the promo code CCSF2016 for a 10 percent discount.