Briefs
Paula Lopez Sues KEYT for Discrimination, Wrongful Termination
Attorney Says Her Alcoholism Is a Disability Protected by Law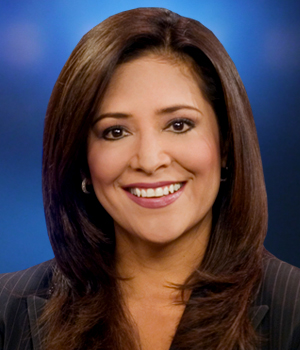 Former KEYT news anchor Paula Lopez is suing her former employer and its parent company, NPG of California, for a long list of alleged labor code violations, including discrimination, privacy violations, and wrongful termination.
Lopez, 51, was demoted then fired last year after public intoxication and drunk driving arrests, and a mysterious disappearance that prompted frantic searches by a Sheriff's helicopter and K-9 units. In her lawsuit, filed 9/2, Lopez alleges KEYT fired her without just cause, claiming she was discriminated against for being middle-aged, Hispanic, and suffering from alcoholism. She says she was replaced by young, white anchors with less experience and lower ratings. Lopez specifically cited her "significantly lower salary than her male, non-Hispanic counterpart, CJ Ward" and the hiring of "a young, blond, non-Hispanic female, Melissa Mahan" to take her anchor position.
The lawsuit goes on to claim the station created "unsanitary and unsafe working conditions" when it converted a makeup room into a studio and made female anchors and reporters apply their makeup in the restroom.
Lopez says she was forced to sign a "last chance agreement" between her first and second arrests to avoid being fired. The agreement reportedly included provisions for random drug and alcohol testing, the results of which the news station would check. Lopez said this violated her privacy rights.
Lopez's attorney, Janean Daniels, said her client is coping with alcoholism, "a legally-protected disability under state and federal law." Daniels added, "We hope that Paula's struggle will help raise awareness regarding this devastating disease, and trust that ultimately, justice will be done."
KEYT general manager Mark Danielson said in a prepared statement: "NPG of California does not comment on current or former employees and it cannot comment on any potential litigation."