Arts & Entertainment
Fourth Annual Feed the Funk
Jewish Federation of S.B.'s Yearly Music Benefit for Area Teen Programs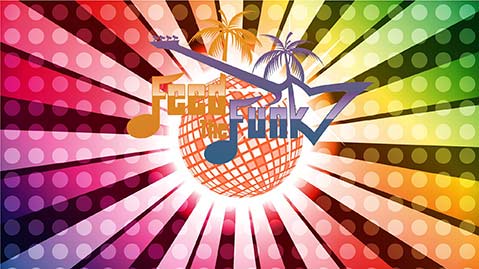 "Incredible show. I couldn't stop dancing," wrote one happy fan on Facebook of the New Vibes' Prince tribute concert they performed at Randy's Tap Room in Solvang recently. Folks in South County have a chance to groove to the rhythms of the Purple One when the New Vibes brings its show to SOhO on Saturday, September 17. The occasion is the fourth annual Feed the Funk Benefit Concert, which raises money to help support "music, community leadership, and service," according to their press release. This year's beneficiaries include the teen music mentorship program Notes for Notes and the Boys & Girls Clubs, among others.
Hosted by the Jewish Federation of Greater Santa Barbara's Young Adult Division, the evening features myriad entertainment before the New Vibes take the stage. While patrons dine (7-9 p.m.), they will be regaled by teen acts including the Jewish Federation's Teen Comedy Club, the Cate School Advanced Jazz Combo, and the Notes for Notes Jazz Villains.
Come 9 p.m., the energy will be kicked up a notch for the 21-and-over crowd when Santa Barbara's Funkstication takes the stage. Last, but not least, the New Vibe will close out the evening with selections from Prince's ample musical catalog.
Feed the Funk takes place Saturday, September 17, 7 p.m. (doors open at 6:30 p.m.), SOhO Restaurant & Music Club, 1221 State St. Tickets are $10 (pre-sale), $15 (door). Dinner is not included in ticket price, reservations recommended. Call SOhO at (805) 962-7776. For more information, see jewishsantabarbara.org/funk.