Arts & Entertainment
Karaoke Goes Live at SOhO with The Selections
Live Band Gives You That Rock-Star Feeling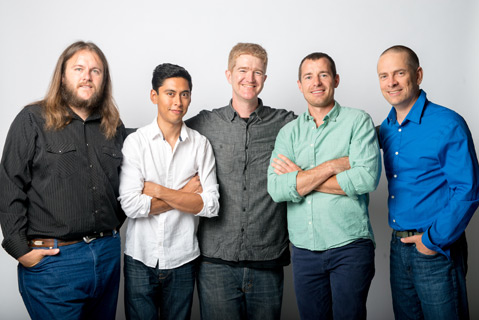 For one shining moment, karaoke crowns us with the spotlight — we feel like the stars we are deep down, permitted to let free our innermost confident rocker with as much gusto as we can muster. On Wednesday, September 28, S.B.'s very own live karaoke band The Selections will stand behind you in your shining moment at SOhO Restaurant & Music Club, fueling your favorite song of choice with the added oomph of live instrumentation to make your rock-star rendition all the brighter and you all the cooler. With their huge repertoire of songs (more than 350, and counting), it's likely they'll have your go-to pop song on roster.
The immensely talented band — John Whoolilurie (keys, guitar, saxophone, backup vocals), Austin Beede (drums), Rob Moreno (bass), Joey Fior (guitar) — first started playing weddings before moving onto regular shows at Seven Bar, Dargan's, and Blind Tiger. With the help of iPads to display the chords, the band can nail everything from Toto's "Africa" (their most popular song) to the Righteous Brothers' "You've Lost That Loving Feeling" and everything in between. "I am continuously impressed by the way the band handles, remembers, and pulls off all these tunes," Whoolilurie said. No sweat if a tricky Bon Jovi guitar solo flies their way after a many-month "Wanted Dead or Alive" dry spell, and no worries if you happen to stumble over that Left Eye Lisa's verse in TLC's "Waterfall"; the band's got you on this.
Having a live band makes a huge difference for karaoke singers, Whoolilurie said. For karaoke lovers, there's nothing more exciting. Participants "get to feel the power of the drums and bass rocking behind them, and the thrill of a standing next to a burning virtuosic guitar soloist. They get to feel the support of the back-up vocalists that are there to harmonize their lead or get them back on track," he said. "We are here to back you up."
The Selections play SOhO Restaurant & Music Club (1221 State St.) on Wednesday, September 28, 8:30 p.m. Ages 21+. Call 962-7776 or visit sohosb.com.