News
Man Punched on State Street for Being Gay
Hate Crime Occurs in Heart of Santa Barbara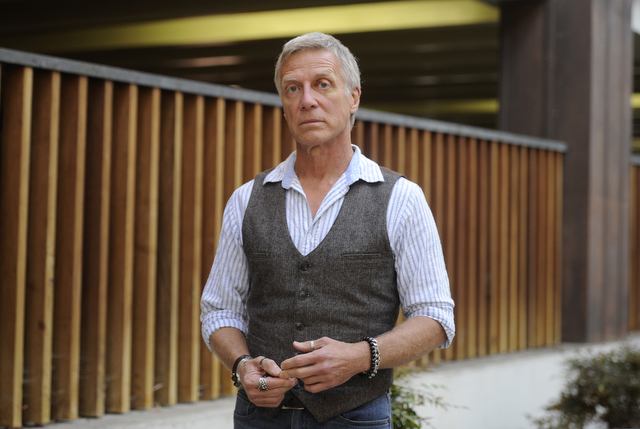 One recent Tuesday evening, Richard Schiwietz strolled down State Street, arm-in-arm with a male friend, when a man approached them. The man flipped him off and yelled, "Faggot! Your mother's a whore!" Schiwietz recalled.
Schiwietz, who is 64 and openly gay, told the man to stop. But the man refused and instead cried, "You say one more word, and I'm going to coldcock you," according to Schiwietz. "Try it," he replied.
That he did. "He punched the side of my head and knocked my glasses off," Schiwietz said. His friend, Saul Lerma, tried to intervene, but a moment later, the guy ran off. "Stop! What are you doing?" Schiwietz yelled. "Get back here."
"He was running away, and I just thought, 'Hell, no,'" Schiwietz said in an interview. He ran after him, chasing him through the De la Guerra Plaza and nearby alleyways, winding up at World Market's back parking lot, where the man yelled other vulgarities, including one aimed at a black cashier. Shortly after, the police showed up and arrested the man, whom they told Schiwietz is known to law enforcement.
Later identified as John Savala, the 54-year-old man was booked into County Jail on a $50,000 bail. He posted bail a week later.
After an investigation, District Attorney Joyce Dudley plans to charge Savala with a felony hate crime. The case, scheduled to be in court on Tuesday, was continued. Jeff Sanger, Savala's public defender, could not be reached on Monday.
This was not Schiwietz's first encounter with homophobia. "By myself, sometimes walking down State Street, waiting on the corner for the signal to change, someone rolls down the window and yells 'faggot' or 'fag.' It's astounding."
Yet in his 15 years living in Santa Barbara, Schiwietz, who manages a Montecito estate and works as a caterer, has found the beach town a very comfortable place to live. "As a gay man, I've found it to be a liberal town, a very accepting town. There's really not an issue among my peers."
Since that night, his friends have asked him, "A hate crime in Santa Barbara? Are you sure?"
When asked, Dudley said the investigation and prosecution of hate crimes in Santa Barbara was rare. "The more difficult question is how often do they occur [but are] not reported?" she asked rhetorically. Dudley explained the prosecution must first prove the battery charge and then prove "the reason they did it was because of the hate."
The last hate crime prosecuted in Santa Barbara County Superior Court occurred in 2011. Last year, Ryan Zietlow-Brown was sentenced to 22 years in prison after he stabbed a black man multiple times in the forehead with scissors on State Street.
Asked about experiences with homophobia, Schiwietz said, "I've dealt with that all my life," he said. "I chose not to be angry about it and just realize it is other people's ignorance."
Towheaded and spectacled, Schiwietz grew up in Buffalo, New York. At a young age, his peers called him "queer" just because he looked different, he recalled. He now realizes those kids probably had no idea what the word meant; he certainly didn't.
When he got older, his first gay experiences were in basement bars, he said. "I remember thinking wouldn't it be nice if we could all go to the same place together? Well, I believe that's what's happened. We kind of got where we wanted. On the other hand, it's nice to be with your own kind of people who understand exactly where you've been … That's been sort of taken away except for little functions."
Asked what kind of punishment he hoped Savala faces, Schiwietz could not say with certainty. He considers himself a compassionate person but believes Savala should be held responsible. He expressed satisfaction Dudley increased the charge to a felony.
On Tuesday at 6 p.m., Pacific Pride Foundation is hosting a gathering at De la Guerra Plaza, near the State Street crime scene. The event celebrates "National Coming Out Day," which was October 11, and honors Schiwietz in the hope of making State Street a safer place.