Film & TV
Film Series at the Granada
Movies That Matter, and More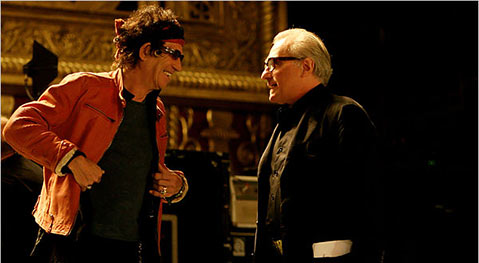 When the new Granada Theatre was unveiled in February 2008, the Santa Barbara Center for the Performing Arts (SBCPA) master plan provided for the presentation of music, theater, dance, and spoken word, but one key contemporary art form was noticeable for its absence: film. Four years later, the theater's board of directors determined that what was once deemed unnecessary was in fact essential, and, thanks largely to the generosity of Sarah and Roger Chrisman, as well as additional support from the Audrey Hillman Fisher Foundation, the Granada installed a spectacular 40-foot, 4K digital rear projection movie screen that's among the most technically advanced of any such systems anywhere. Since then, the SBCPA's Community Engagement committee has created a film series that have brought people into the theater for screenings of everything from The Letters, a documentary about Mother Teresa, to National Lampoon's Animal House, the 1978 comedy that made Saturday Night Live cutup John Belushi a movie star.
Each of the Granada's film series appeals to a different audience with a carefully crafted concept. Movies That Matter, which is curated and hosted by former Santa Barbara mayor Hal Conklin, pairs films that address issues of family life, faith, and community with nonprofit organizations that support related causes. For example, with The Letters, Conklin invited the city's Catholic churches to attend in celebration of Teresa's canonization as a saint by Pope Francis in September 2016. The letters referred to in the film's title are personal letters that Teresa addressed to a confidant, describing her struggles ministering to the poorest of the poor in India. Other significant pairings include the film Concussion, which was shown to an audience that included the athletic departments of the city's public high schools, and Dead Man Walking with staff and patrons of La Casa de Maria Retreat Center. Although he admits that Movies That Matter is "not a moneymaker," Conklin sees it as a key component in the Granada's strategy to serve the entire community. He sees it as a way to create meaningful dialogue and to "highlight the nonprofits" that serve our city.
Other series include And the Band Played On, a music film series that continues this winter with Zucchero: Una Rosa Blanca, a concert by popular Italian bluesman Zucchero filmed in Cuba, on Tuesday, December 6, and Shine a Light, Martin Scorsese's Rolling Stones concert film, on Tuesday, January 10, 2017.
For Craig Springer, the Chrisman executive director of the SBCPA, these film presentations are about listening to the community and delivering something that people truly want, rather than pushing them to accept a top-down approach. That's why he convened a focus group and brought in Monique Limón, among others, to help program Cine en Domingo, the Sunday-afternoon series of contemporary and classic Spanish-language films from Latin America. After a slow start, these presentations have caught on, and now whole multigenerational family groups are showing up for these screenings, which have done something to address the gap left by the conversion of the Mission Theater on lower State Street into a multiplex.
No account of the role of film at the Granada would be complete without mentioning its ongoing commitment to the work of composer and longtime Santa Barbara resident Elmer Bernstein. The Academy Award–winning artist's many films have been part of the Granada's program since its inception. Curated and presented by Bernstein biographer Jon Burlingame, the next two films in the series are Summer and Smoke on Monday, December 5, and The Shootist, on Monday, January 9, 2017.
For a complete listing of all the exciting programs and events at the Granada, visit granadasb.org.