News
Chihuahua Killer Sentenced to Probation
Animal Rights Activists Angered that Kyle Barbre Received No Jail Time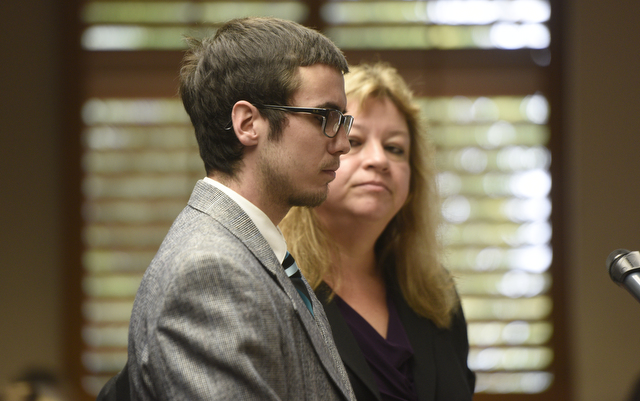 Kyle Barbre, charged in June with animal cruelty after fatally injuring his one-year-old Chihuahua named Floyd, was sentenced Tuesday to three years of felony probation. Barbre is also not allowed to own an animal for 10 years and continues to undergo mental health and anger management counseling.
Prosecutors had asked that Barbre, 21, be sentenced to a year in jail in addition to probation, but Judge Clifford Anderson, citing Barbre's progress in counseling and lack of criminal history, suspended the jail term.
Barbre adopted Floyd from the County Animal Shelter on April 6. On the evening of May 23, according to Animal Rescue Team director Julia di Sieno, who happened to be working the team's 24/7 rescue hotline that night, Barbre's distressed girlfriend called to report the dog's abuse. Di Sieno called 9-1-1, prompting Sheriff's detectives to launch an investigation out of Barbre's apartment on Armitos Avenue in Goleta, where he lived with his father.
Detectives found Floyd's remains at the property, and a necropsy provided the evidence they needed to arrest Barbre two days later at his workplace in Santa Barbara. Barbre spent eight days in County Jail until his bail was reduced from $100,000 to $20,000 and he bonded out of custody.
In May 2014, SBCC international student Duanying Chen, 19, tortured a five-month-old Pinscher puppy named Davey so badly it needed to be euthanized. Charged with two felony animal cruelty charges, as well as strangling and dissuading his girlfriend from cooperating with law enforcement, Chen was sentenced to one year in jail. Following his release, he was deported to his native China.
Out of Chen's case, animal rights activists formed Davey's Voice, a nonprofit intended to strengthen Santa Barbara County's laws against animal abuse. This Tuesday, the group attended Barbre's sentencing. After it, they issued a statement:
"We are extremely disappointed that the outcome included no jail time. Once again, the justice system of Santa Barbara County has failed our animals. There is more fighting to do, and we will continue to do so for voiceless animals."