Theater
ETC's 'Porgy and Bess'
Music is True Appeal of Theatrical Folk Opera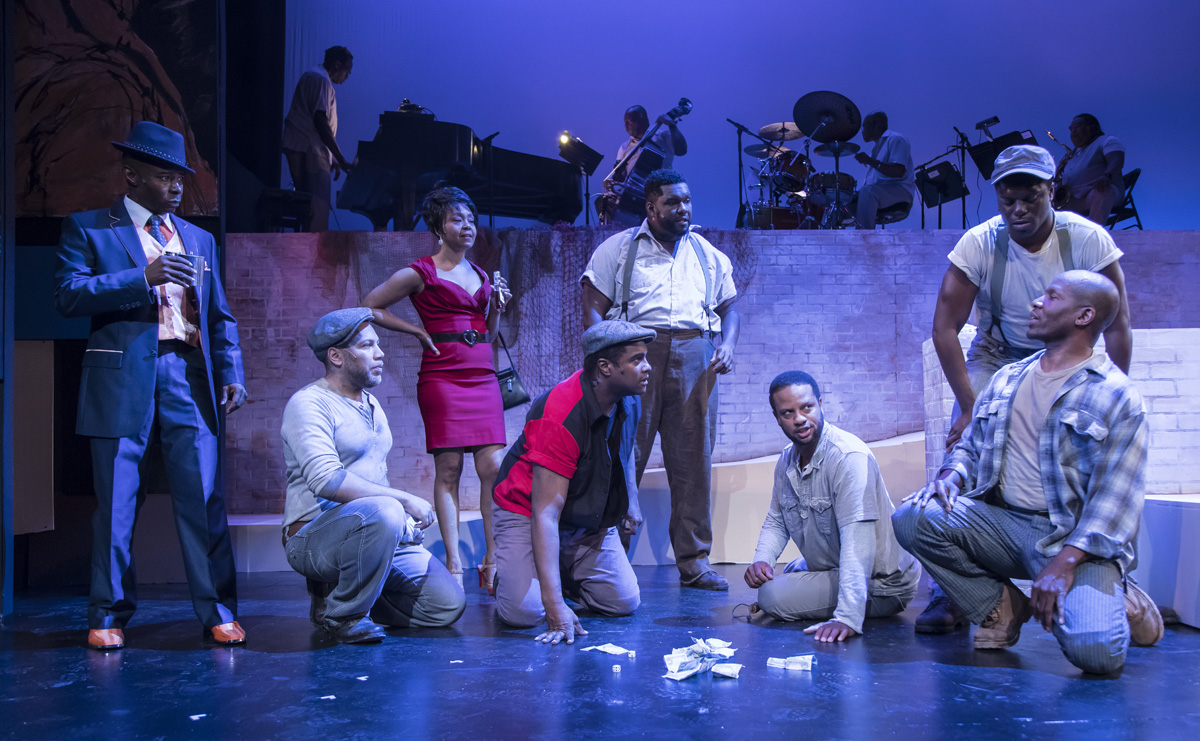 Presented by Ensemble Theatre Company. At the New Vic, Sat., Feb. 11. Shows through Feb. 26.
Porgy and Bess, Gershwin, Gershwin, and Heyward's 1934 opera about a marginalized African-American community in South Carolina's Catfish Row, has a history of consistent social relevance. Several adaptations, including the revision by preeminent African-American dramatist Suzan-Lori Parks currently onstage at Ensemble Theatre, have served to make the production more palatable to modern audiences (and more feasible for smaller theater companies to produce).
Beyond the fascinating social implications of Porgy and Bess, Ensemble's production (directed by Jonathan Fox) makes clear the true appeal of this theatrically rendered folk opera: the music. Performed at the New Vic by a five-piece jazz ensemble and an impressive cast, Porgy and Bess is a bluesy slow dance through a late-summer romance between crippled beggar Porgy (Elijah Rock) and hustler-turned-housewife Bess (Karole Foreman). The narrative isn't founded in gritty realism — instead, Porgy and Bess is movement poetry that enhances a very engaging (and very attractively produced) musical melodrama. The only inexplicable design element is the choice to set the piece in the late 1960s. Beyond a series of civil-rights-era photographs pre-show, there was little substantial to tie the play to the period, making the gesture seem like a disclaimer to deter perception of the show as racist or insensitive. There is good work happening in Ensemble's Porgy and Bess — work that need not be pre-empted with a thinly disguised trigger warning.