Arts & Entertainment
One Last Tour for David Cassidy
After 49 Years, Teen Idol Waves Good-Bye to West Coast at Granada
Life has been one long, incredible journey for David Cassidy, and no one knows it better than the man himself. His show at the Granada Theatre this Sunday, February 19, will be a special one, as it will be the last one he ever plays on the West Coast. "This is the thing I love to do the most, but I just got to a point that my body, after 49 years, was beat up by working and traveling and touring from all over the world," said the Partridge Family idol, who has arthritis. "But I still have a fire in my gut for it."
That fire was stoked from a very early age for the pop sensation, whose life has been the inspiration behind many a biopic and behind-the-scenes retrospective. He knew as young as 3½ years old the destiny that lay ahead, when he saw his parents perform in a matinee when they lived in Manhattan. "It changed my life because I knew exactly what I wanted to do: go back to New York and work for a theater company, get an agent, and start going to auditions, and that's exactly what happened," said Cassidy, whose career really took off after a casting director invited him to audition in L.A. In a quick matter of time, he found himself playing Jimi Hendrix's "Voodoo Child (Slight Return)" for a little pilot with the working title The Family Business.
Things didn't exactly go as expected, and the unbelievable whirlwind that followed, with Cassidy vaulted to then-unprecedented levels of teen adoration, was totally unintended. Though he knew he could sing, having grown up in a family that was doubly musical and theatrical, "I had no intention of pursuing my career as a musician or as a singer," he said.
He credits his father for influencing him "enormously" on the professional front, with work-ethic adages such as "You never show up late," "You never take a shitty job for money when you know it's crap," and "The only thing that survives is talent." The grueling tour schedule "was so emotionally and physically demanding, but I never resented it. People thought I hated it; I never did. I've had phenomenal opportunities with who I've gotten to work with, on every level, some of the greatest musicians in the world," Cassidy said. People ask him what it's like, and he doesn't know what to say. "I've been doing it so long, it's like breathing. I don't know what another reality would have been. I'm just living mine, and it's been quite extraordinary."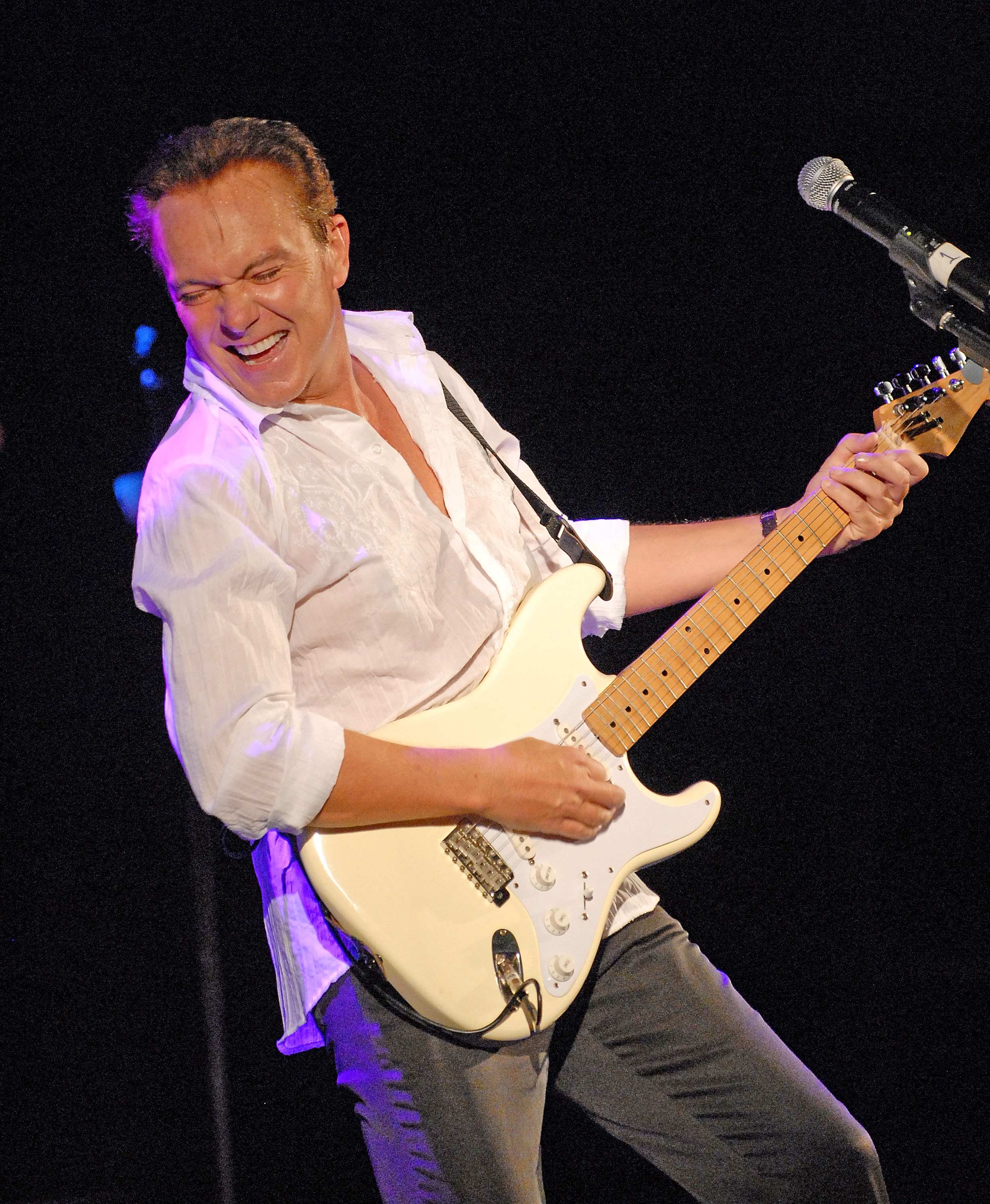 His show at the Granada will be "a map of where and how it began, and how now, in 2017, I'm going to say good-bye to touring." It will be something of a homecoming for Cassidy, who lived in Montecito in 1976 with then-wife Kay Lenz. "If I ever move back to California, S.B. is the only place I would consider living. I truly love it there," he said. He lived on an 11.6-acre Spanish-hacienda-style property with a few horses, and remembers having great times at Joe's in the late '70s in his getaway home from the L.A. bustle. The years have a tinge of pain now, as he looks back on the marriages that didn't work out. "I made very poor choices when it came to relationships. I'm not real good at it; I just never have been," he said.
But in all, it's been a great life on the road. "I just can't tour anymore. I know it's time. I've done it at the highest level. I've been embraced by millions and millions and millions of people all over the world," Cassidy said. See him at the Granada for one last chance to cherish his work live in person.
Cassidy plays Sunday, February 19, 7 p.m., at the Granada Theatre (1214 State St.). Call (805) 899-2222 or visit granadasb.org.