Living
AHA! Offers Discount Card to Kids
Business-Supported Nonprofit Program Awards Students for Fostering Peace on Campus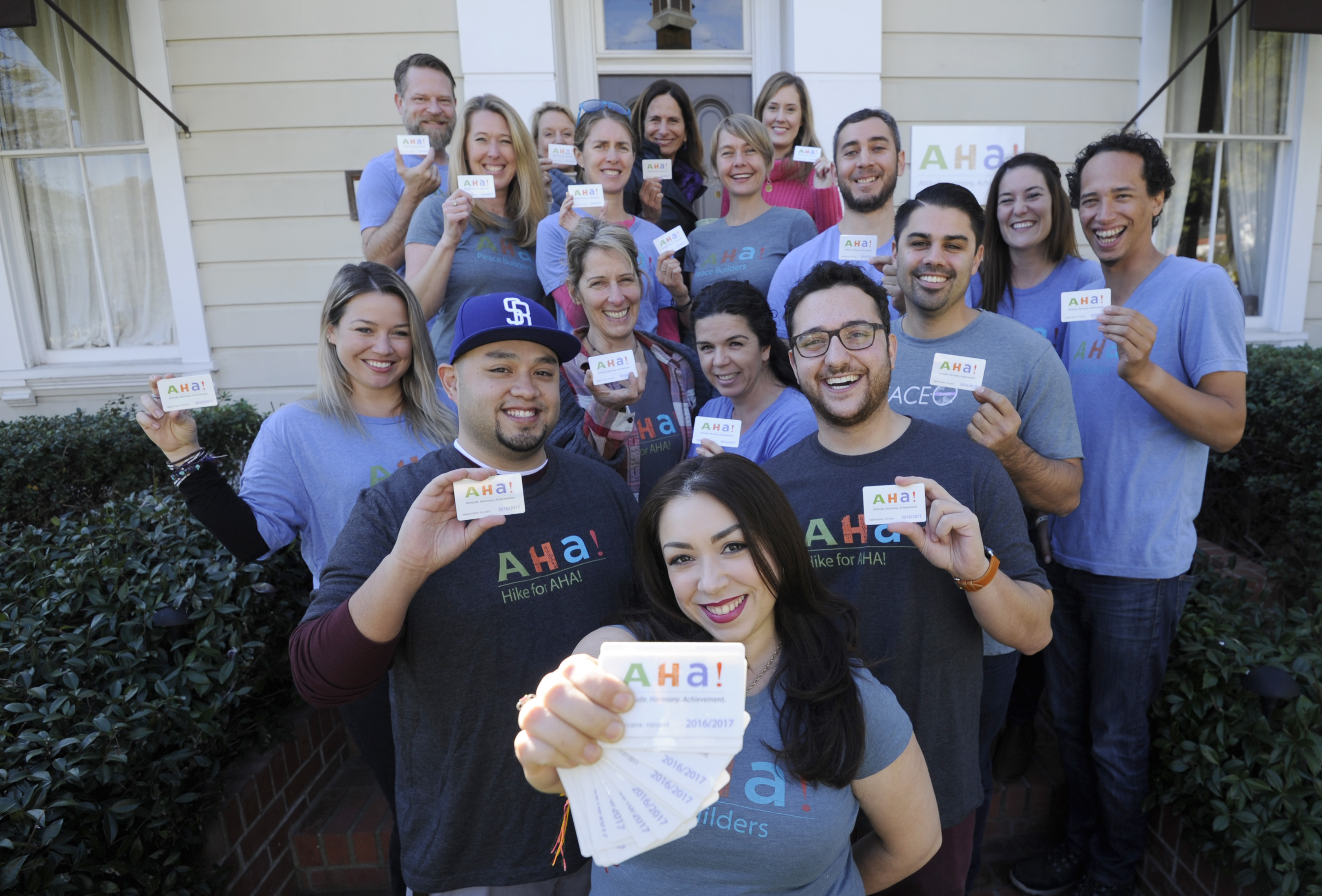 The nonprofit AHA! helps about 2,500 high school students throughout the Santa Barbara region develop their social and emotional intelligence each year. "We approach through a method that is pretty unique to us … It is really experiential and active," explained AHA!'s Melissa Lowenstein of the techniques developed by executive directors Jennifer Freed and Rendy Freedman. "We play games. We have large and small group discussions. We really try to keep the teens engaged and involved. We're equal partners in the teaching and learning process." The teens, in turn, help foster peace and communication on their campuses and the community at large.
As a means of thanking participants for their positive influence, the nonprofit gave out 1,000 AHA! Cards last summer, offering various discounts from supportive businesses in the area. The list includes places that may benefit the students' parents, such as Solutions Carpet Cleaning and D & D Painting Co., as well as popular teen hangouts such as 805 Boba.
"Every day, from my shop, I see the kids walk by after school, and they are so happy and full of energy," said Sal Esquivel, owner of Sal's Pizza. "I want them to know the neighborhood supports them. I was a kid once, too." A similar response was heard from Peaches Skin Care. "We support the teens of AHA! because we understand that the future generation is comprised of global leaders, congresspeople, educators, scientists, and much more," said Samantha Scheibner, salon coordinator at Peaches Skin Care. "Instilling confidence and empowerment in our teens now will only come back tenfold, making our world a better place."
Based on the success of the card's first year, AHA!'s Roxana Petty is now contacting businesses for a second edition. "We look forward to the continued support and participation from our community businesses," she said.
See ahasb.org.