Theater
'Lydia' at UCSB
UCSB Theater Offers Complex Wisdom in Border Drama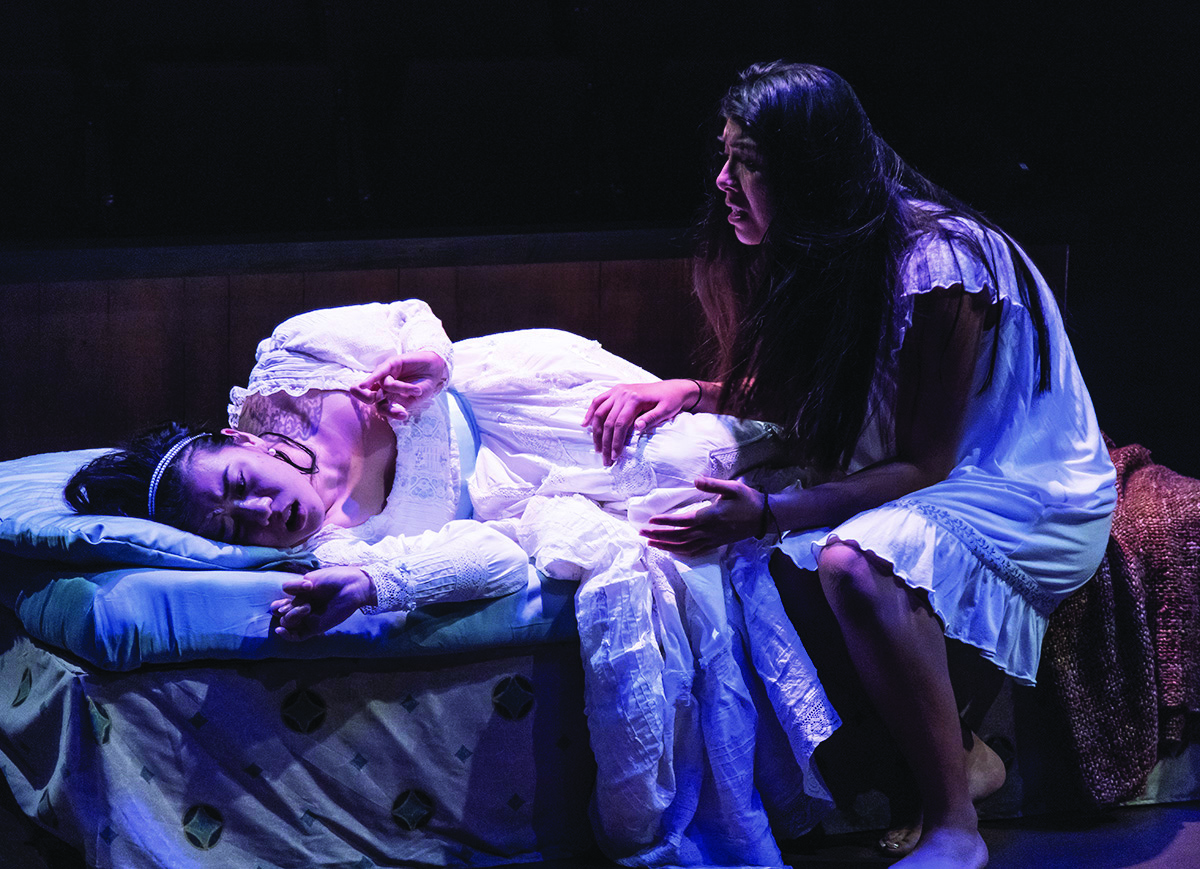 In writing Lydia, playwright Octavio Solis chewed up the clichés of contemporary drama and repertory division and spit out something new: a vernacular tragedy of the Mexican border that crosses all sorts of boundaries. In the current production of Lydia at UCSB, the exceptionally talented cast succeeds in rendering the text's extreme transitions believable, even natural. Foremost in this regard is Jazmine Bang, whose plays Ceci, a teenage girl reduced to a vegetative state by a car accident. The way the role is written requires that the actress shift seamlessly back and forth between her present, incapacitated self and the active, passionate girl she could have been.
Other roles, while not split in two like that of Ceci, nevertheless ask that the actors make transitions that are nearly as demanding. Rosslyn Cornejo and Byron Torres play Rosa and Claudio, the married couple in whose home the story takes place. Playing people who could easily be their parents, at least in terms of age, both succeed in making the audience forget that these are college students, and young ones at that. As the brothers Rene and Misha, Elias Reyes and Oliver Rubey are wonderfully memorable, with Reyes bringing an indelible and distinctive physical characterization to his part as Rene, and Rubey handling a large share of responsibility for the coherence of the evening in the key role of Misha. As Alvaro, Bruce Terrance is on stage slightly less than the rest, but he makes every minute count as the smoldering love object of multiple hearts.
As is clear from the title, this play revolves around Lydia, the Mexican immigrant who comes to take care of Ceci and who ends by turning the household upside down. In that part Verenice Zuniga glows, her radiant smile a beacon of hope in a sea of secrets and stifling misery. That this does not necessarily mean that things will all work out is just one of the reasons that Lydia is such a refreshing take on what a contemporary play can be.