Living
The Fithian Building: 625-635 State Street
Excerpt from Santa Barbara: A Guide to El Pueblo Viejo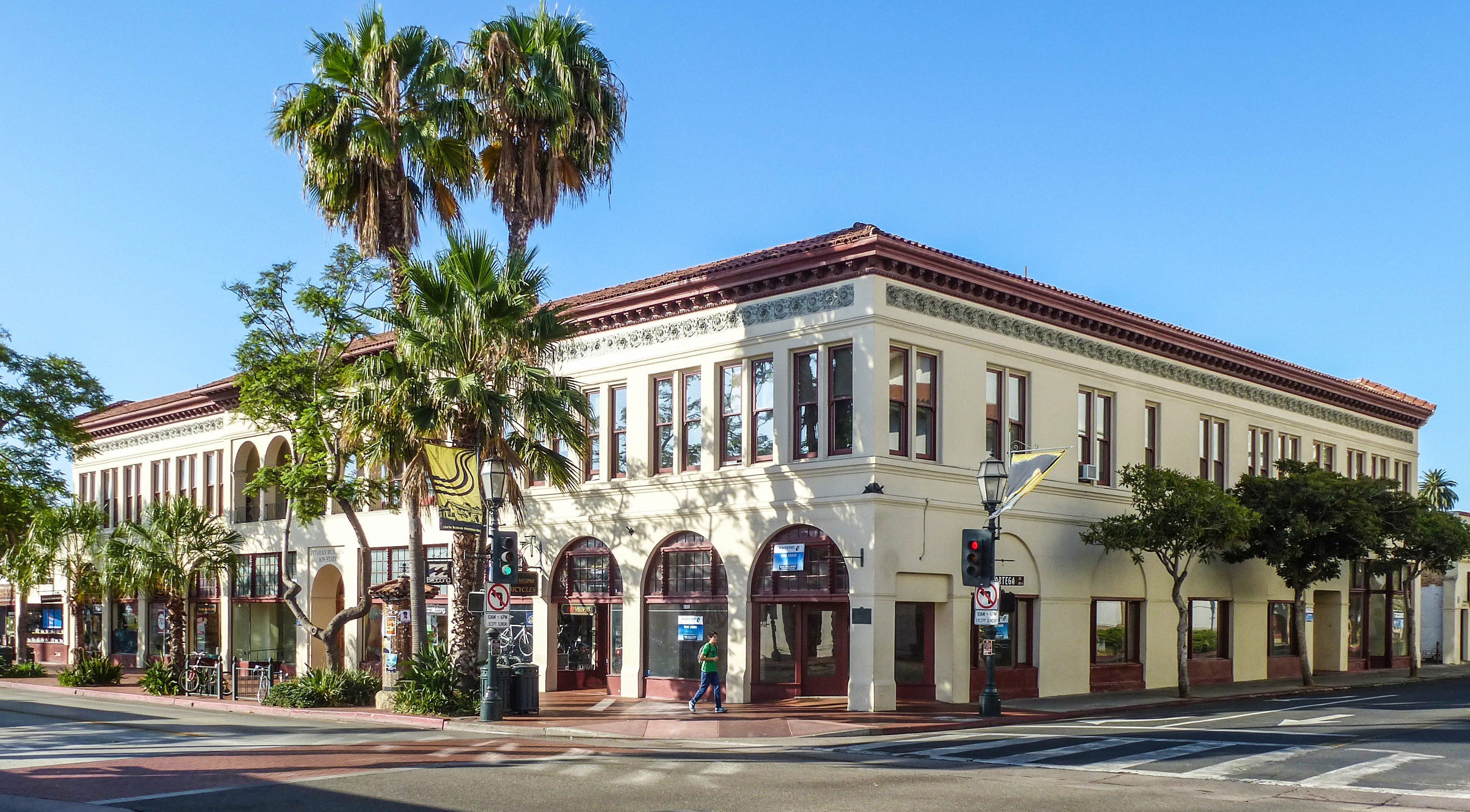 When originally constructed by Civil War hero Major Joel Fithian in 1895-96, this building was a three-and-a-half story French Second Empire structure with a high clock tower. Located at one of the city's busiest intersections, it contained stores on the first floor, offices on the second, and a meeting hall on the third.
Often called the "Lower Clock" building to distinguish it from Mortimer Cook's building farther up State Street, it incorporated Benigno Gutierrez's brick drug store which was, until it went out of business in 1979, California's oldest pharmacy.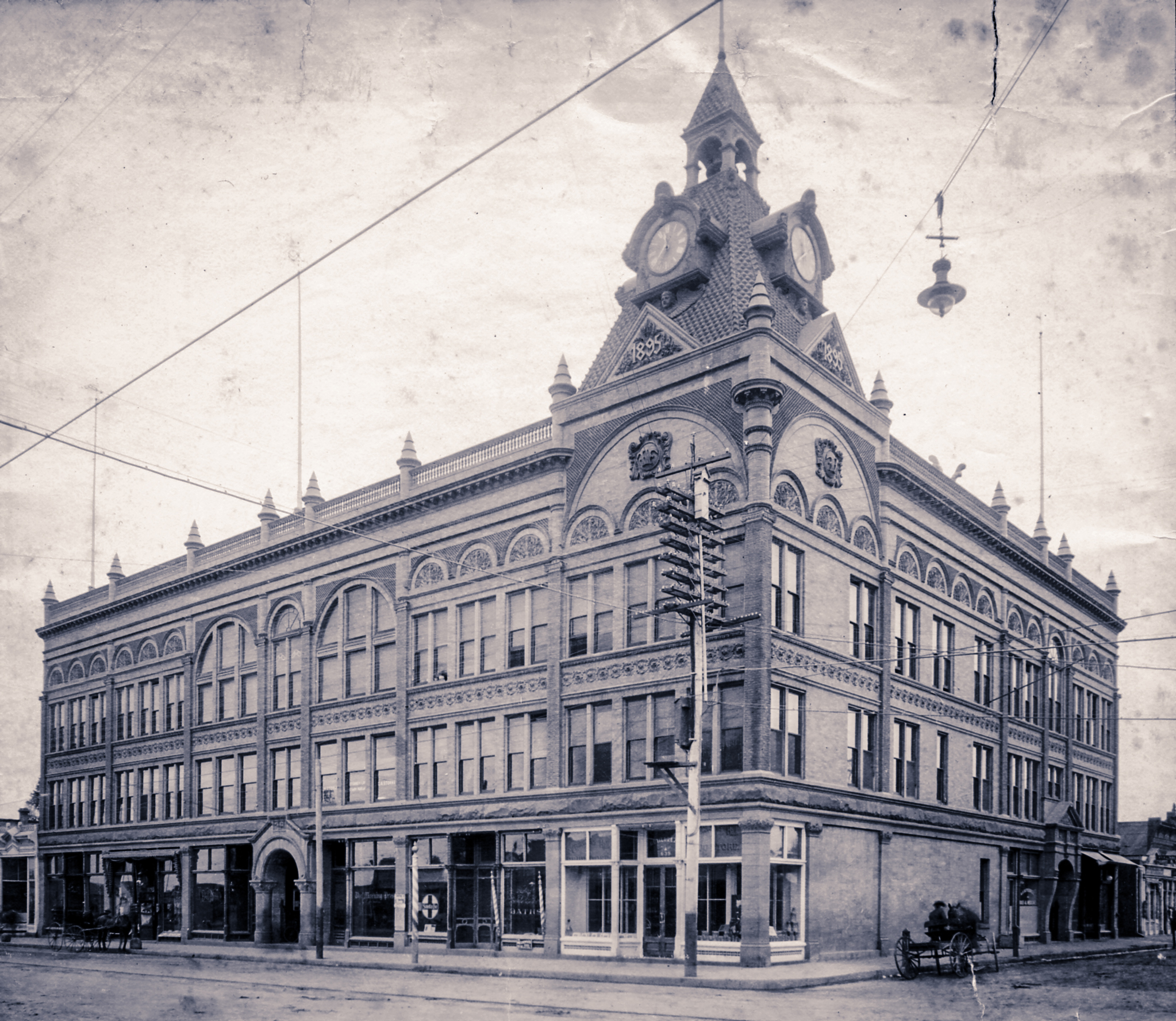 The Fithian Building suffered considerable damage in the 1925 earthquake, and the third story and clock tower were removed. The present Spanish Renaissance–style appearance of this important building dates from Sauter and Lockard's remodeling of 1925 for its then owner, Dr. C. C. Park. The building remains a vital part of downtown Santa Barbara.
Native Daughters of the Golden West commemorated the drug store's centennial with a plaque in 1955. The store had been housed in an earlier building on this corner.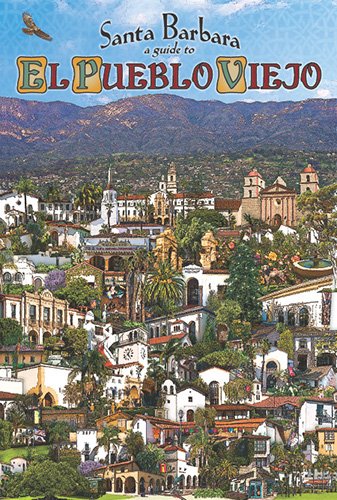 City of Santa Barbara Structure of Merit
Excerpted from Santa Barbara: A Guide to El Pueblo Viejo. Published by the Santa Barbara Conservancy, which advocates for historic, architectural, and cultural resources, and available for sale in stores around town and on SBConservancy.com.