Arts & Entertainment
Rita Wilson Hosts Liner Notes
Singer/Actor Talks to Hit Songwriters at Granada Theatre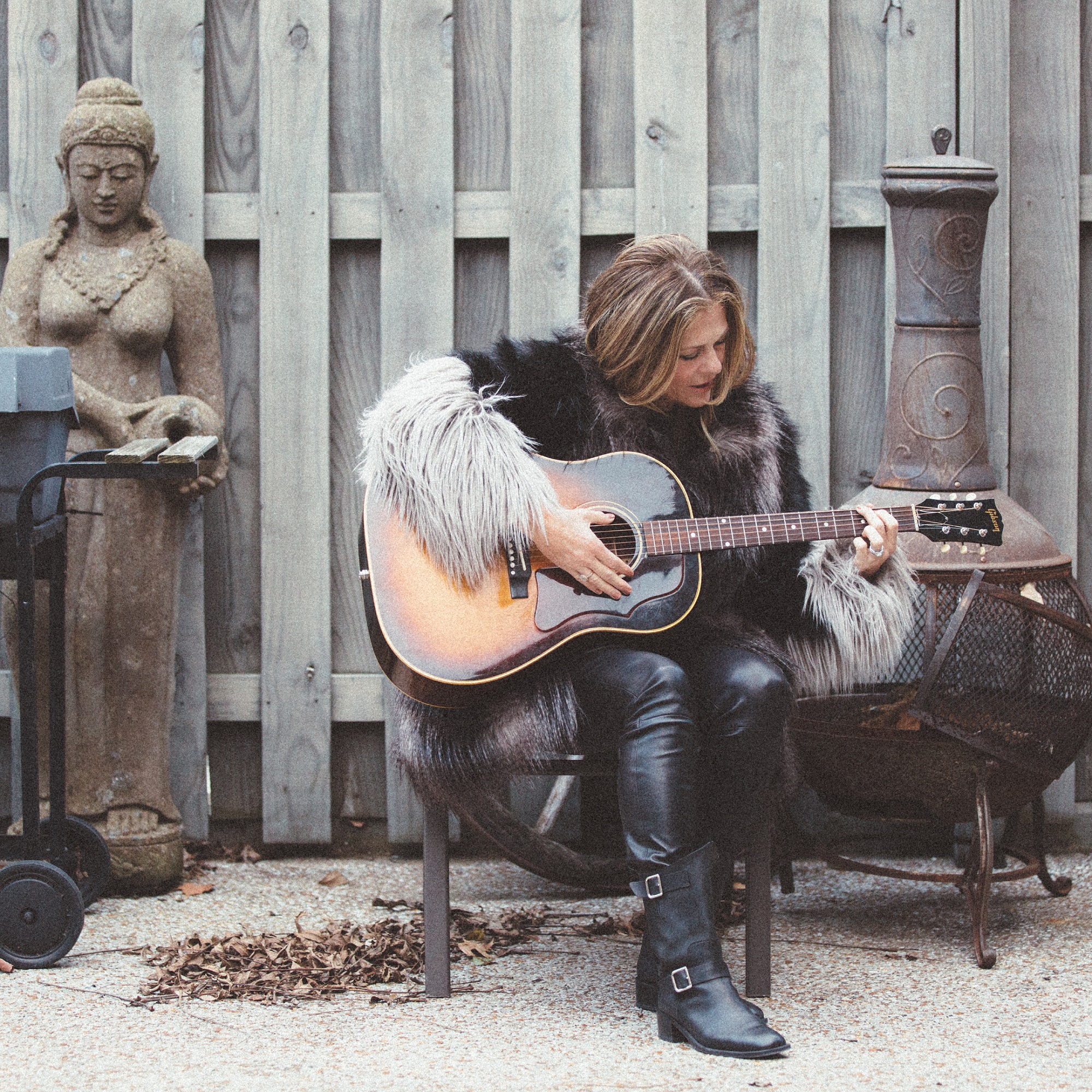 Rita Wilson — the singer/songwriter who hosts Liner Notes: Songwriters, Stories and Music at the Granada Theatre on Saturday, March 11 — knows a thing or two about reciting someone else's words. With several decades' worth of acting on her résumé, and with an album of covers launching her music career (2012's AM/FM), she's honed the art of channeling her emotions through another's words.
With last year's self-titled album of original works, she now has words of her own to sing, and it is these words she will share in an intimate conversation with several other songwriters: Billy Steinberg, Richard Marx, and MoZella. While you may not recognize their names, you almost certainly have heard the songs they wrote. Steinberg is the co-writer of five number one singles on Billboard's "Hot 100" chart, including "Like a Virgin" (Madonna), "True Colors" (Cyndi Lauper), and "So Emotional" (Whitney Houston); Marx is a 30-million-album-selling adult-contemporary artist and author of hits such as "Hold On to the Nights" and "Don't Mean Nothing"; and MoZella is the co-writer of several chart-topping hits including "Wrecking Ball" (Miley Cyrus) and One Direction's "Perfect," plus co-writing credits on more than half of Madonna's album Rebel Heart. With pedigrees like these, it will be a night of rich stories, ones you may have had no idea about as you sang these songs in your car, shower, or club.
Wilson started the Liner Notes series in 2015 as an evening of songwriters performing and sharing the inspiration behind their songs, and it was this disconnect between listener and songwriter that motivated her in the first place. "It occurred to me that, in our days now, you really feel like you know so much about somebody's hair dresser or stylist, but you don't know the names of the people who wrote the songs that are the soundtrack to your lives," she said. She recalls growing up poring over liner notes on vinyl sleeves, learning the names of every person involved, and she feels "we've lost that a little bit, and I thought it would be really cool to start celebrating songwriters and the stories behind their songs."
Wilson likens the night to "you're eavesdropping on each songwriter's creative process in a way," a chance to go back to the blueprints: "How do you sketch something first, where does it start, and where does it end up?" Some of the Liner Notes writers have inspired the others, such as Steinberg, whom MoZella credits as writing some of the very hits that inspired her to write her own. Talking with these songwriters, Wilson has learned lessons for her own songwriting, such as "to let a song live and breathe at its own pace."
For Wilson, songwriting has very much been a process of finding her own voice. With acting, you're "given somebody's wonderful script, to take that character and try to tell the truth," yet "it's still taken out of your hands, and given to a director and editor, and you have to let it go in a way." Songwriting was what she always longed for: "I could say something, and it could be exactly what I wanted to say, and no one could really tamper with it." Her self-titled album features reflections on mortality and gratitude, and in co-writing, she's had to bare deep soul-truths with new acquaintances. "You meet a complete stranger, you strip naked emotionally, [and] you make beautiful musical intercourse and leave with a song baby," she says of the hasty intimacy brought about through emotionally honest songwriting with new collaborators.
Join Wilson, Steinberg, Marx, and MoZella, and learn what beautiful creations can come into the world when songwriters come together.
411 Liner Notes: Songwriters, Stories and Music featuring Rita Wilson with friends Billy Steinberg, Richard Marx, and MoZella is at the Granada Theatre (1214 State St.) on Saturday, March 11, at 8 p.m. Call (805) 899-2222 or visit granadasb.org.