Briefs
Retail-Office Buildings Planned for Site of Old Greyhound Station
The Depot, Targeted by Vandals, Was Demolished Last Month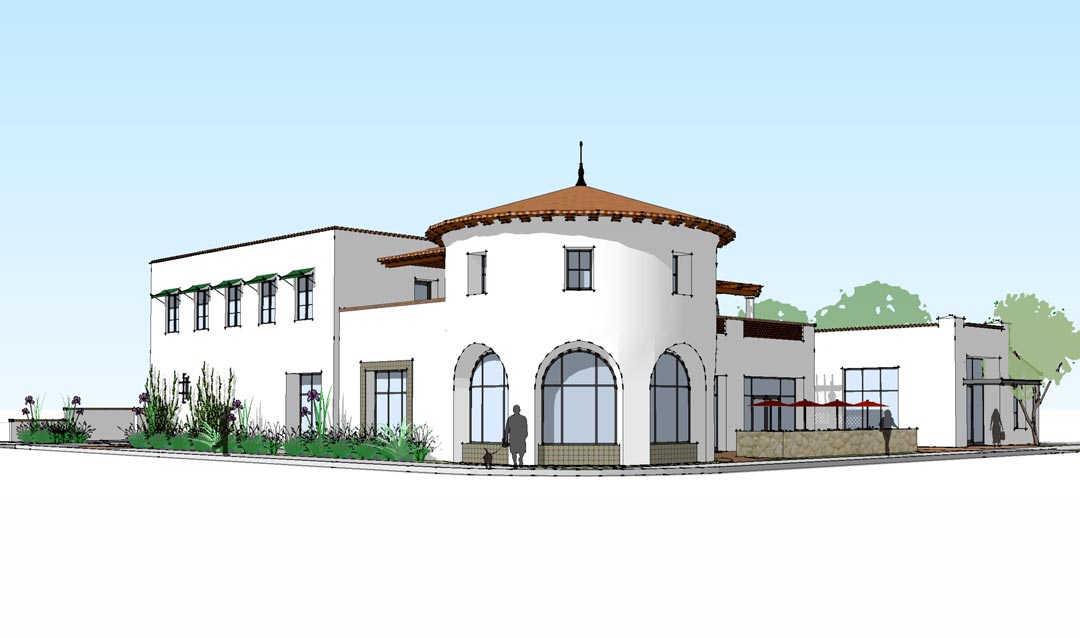 The path has been cleared for two new retail and office buildings planned for the site of the former Greyhound bus depot on the corner of Carrillo and Chapala streets. The old brick and stucco depot ― boarded up in 2012 after its services were relocated to the downtown train station ― had become a magnet for graffiti and vandalism and was demolished late last month.
In its place will go a two-story, 10,329 square-foot building and an accompanying one-story 991 square-foot building, pending final approval from the city's Historic Landmarks Commission. The project was given the green light by the Planning Commission in January, but must still secure a building permit, which could take some time, said city planner Allison De Busk.
"This project is designed to be a flexible retail-office use," said architect Brian Cearnal at a recent design review meeting. Landscape architect Nicole Horn said the property would feature outdoor patios, widened sidewalks, and traditional Mediterranean plantings. Two existing ficus trees would be removed and replaced with two new trees of a different species.
Eleven parking spots are proposed. Cars would access the property from a driveway on Chapala Street and exit onto Carrillo.
Many city residents were sad to see the Greyhound depot go, its iconic neon sign having stood over the main entrance to downtown Santa Barbara for more than 70 years. Forcing the move were the terms of a new lease that bled the company of cash. For most of the Greyhound's tenure at the corner of Carrillo and Chapala, it owned its station. But after a bus drivers' strike in the late 1970s that hurt the company financially, it sold the property and then leased back space.
City officials received numerous calls from Santa Barbarans back in 2012 asking that the neon sign be saved. Greyhound's corporate office expressed a willingness to give the sign to historical preservationists who could pass muster with the company's legal department, but that didn't happen, and the sign was destroyed to protect Greyhound's corporate trademark.