Dance
Larry Keigwin's 'Places Please!'
DANCEworks Benefit at the Lobero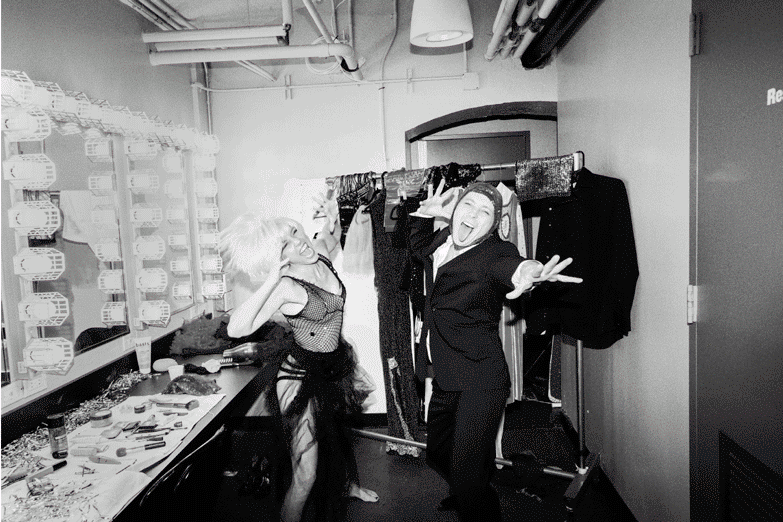 Dancer/choreographer Larry Keigwin has long been a favorite of Santa Barbara audiences. With two DANCEworks residencies to his credit, and as the creator of the wildly successful community project "Bolero," he has made a lot of friends here, and as a result, there will be plenty of excitement when Keigwin returns to town with Nicole Wolcott for a special cabaret-style benefit to be held on stage at the Lobero on Tuesday, April 25. I caught up with Keigwin recently by phone and he told me some of the many things he's got going at the moment.
Where are you today?
I'm in a studio on a farm in Pennsylvania and we are working on costumes.
What can we expect on Tuesday night? I know the piece is set backstage and that it is called "Places Please!"
It's a duet that I'm performing with Nicole Wolcott. We've worked together for a long time. In fact, I started Keigwin + Company with Nicole. It's a cabaret evening, and I think of it as like a memoir. The audience will be onstage, and they will be watching us as though they could see what's happening backstage – kind of like they are looking from the stage into the wings. This will be the first time we are doing it for an audience, but later on this spring we will take it to Joe's Pub at the Public Theater in New York.
I know you are always busy. Can you share news of some of the other things you are working on?
 Of course. On April 30 the company will participate in a program of "wall to wall" Steve Reich in honor of the composer's 80th birthday. We'll be doing "Sidewalk," which is the piece I made in 2009 for Reich's Double Sextet. That's at Symphony Space. And as far as new work goes, I'm building some pieces to the music of Leonard Bernstein. We will be combining this with the compositions I have already created to Bernstein and touring with it as part of the Bernstein centennial celebration later this year. And we are doing a version of "Bolero" in Dallas, which should be fun.
4-1-1 "Places Please!" will be presented as an evening-length cabaret performance from 6-8pm on Tuesday, April 25. Tickets are available at lobero.com, sbdanceworks.com, or by calling the Lobero box office at 963-0761.