Positively State Street
Shows to See in June's First Week
Baths at SOhO, Ska at Del Pueblo Café, and Tribute Bands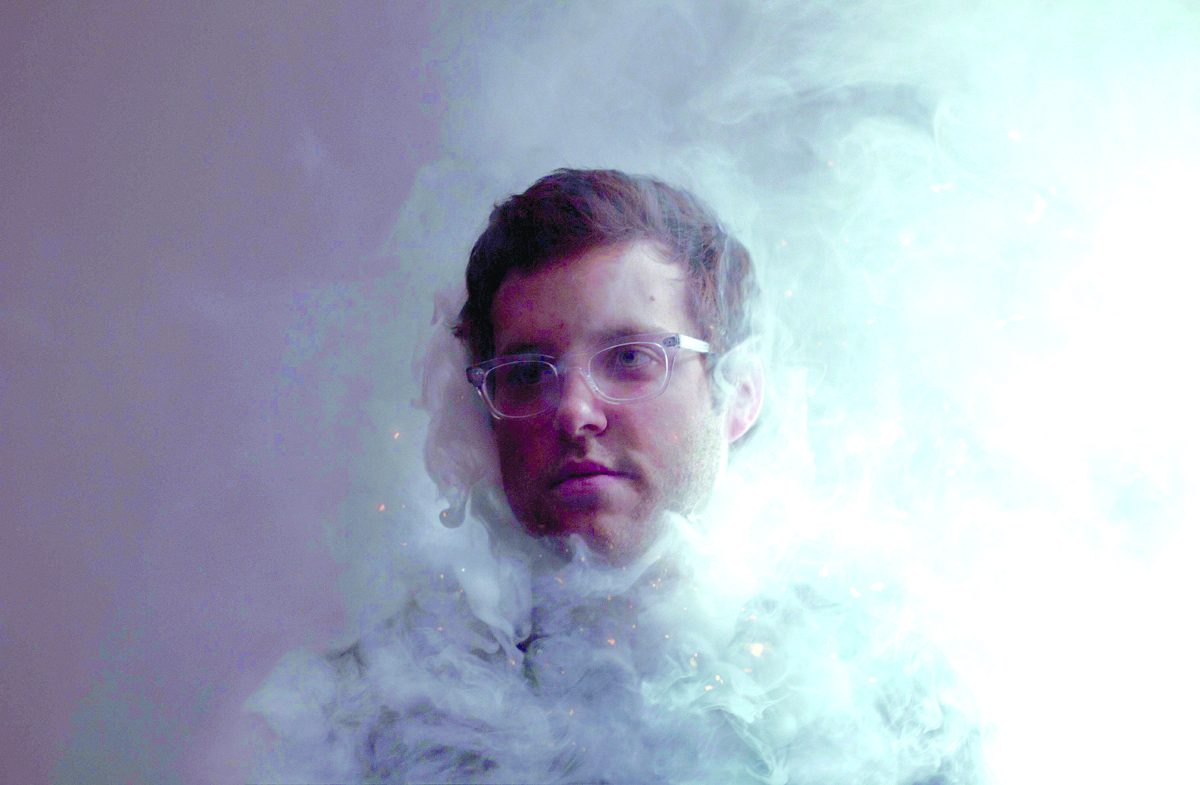 Since June Gloom is, like everything pertaining to our climate, a changing phenomenon ​— ​I feel like gloomier, denser, longer marine mists enshrouded my not-so-long-ago childhood compared to my present day ​— ​perhaps we can rely on other markers of our times to indicate that it is, in fact, June.
Saturday, June 3, for example, is National Chocolate Macaroon Day, as is well known in reaches far and wide across the American prairie ​— ​and hey, it's National Prairie Day, too. Whether or not you intended to celebrate anything other than another Saturday night on earth, consider cleansing yourself in the sounds of Baths, who plays at SOhO Restaurant & Music Club (1221 State St.) at 9 p.m. The bespectacled man, born Will Wiesenfeld, now operates out of L.A. as Baths, making a collage of electronic sounds that has earned him a reputation as one of SoCal's best and most interesting producers.
Should you feel the thematic need, perhaps you could chew on some macaroons from an area patisserie en route to Baths' experimental and immersive tub of tones, or observe the festive prairie dogs of Santa Barbara Zoo, a place where perhaps you may see an elephant take a bath. In fact, Baths has a song called "Aminals," a perfect song to soak in along with your Santa Barbara safari.
Skye Night at Del Pueblo
Self-described as "Ska-punk charged, English-Spanish, two tone, 3rd wave & too much energy drink angst," the fiery Matamoksa will rev up the ever-delicious Del Pueblo Café (5134 Hollister Ave.) on Friday, June 2, at 9:30 p.m. with L.A.'s La Infinita and Razon. Seeing as Friday is also National Rotisserie Chicken Day, perhaps you could get a tasty dish of molé enchiladas with chicken or alambre ranchero tacos with chicken. Either way, it should be a great time.
In Tribute
If you enjoy cover bands, tribute bands, and the like, then this weekend has a variety of options from which to choose. On Friday, June 2, the official National Leave the Office Early Day, you can exit your office early and lead the easy life at Velvet Jones (423 State St.) with the Easy Star All-Stars starting at 9 p.m. The reggae rock revisionists known for their dubby interpretations of classic albums by Pink Floyd, Radiohead, and The Beatles will perform hits from Dub Side of the Moon, Radiodread, Lonely Hearts Dub Band, and more. Few have reimagined the reggae genre with such crossover success as these all-stars.
That very same night, known the world round as National Bubba Day, you could alternatively go see Grey Street: A Dave Matthews Tribute Band at SOhO starting at 9 p.m. Bubba, as we all know, is an affectionate nickname for a brother or family member, and this is a day to celebrate all those we have come to call Bubba over the years, which in my case measures in the low hundreds. Dave Matthews, of all bands, exudes a special kind of brotherly love, a musical bromance of jam-jazz-funk fusion. Share a meal with your best Bubba on what is also National Rocky Road Day and National Doughnut Day, and pay tribute to one of the great '90s rock bands with a sweet treat.
Speaking of great '90s rock bands, on Saturday, June 3, which is both National Repeat Day and National Egg Day, reiterate your love for Tool at Velvet Jones with Fool: A Tribute to Tool, perhaps with an egg breakfast to start the day. Maynard James Keenan was something of a patron saint to many a hallway walker in my high school haunts, a dark prince to all things inventively metal and subversive, and I am sure his tribute doppelganger channels it well. Such fans would be fools to miss Fool, whose show begins at 8 p.m.