Eat This
Eating Vegetarian at Finch & Fork
Chef James Siao Showcases Spring Bounty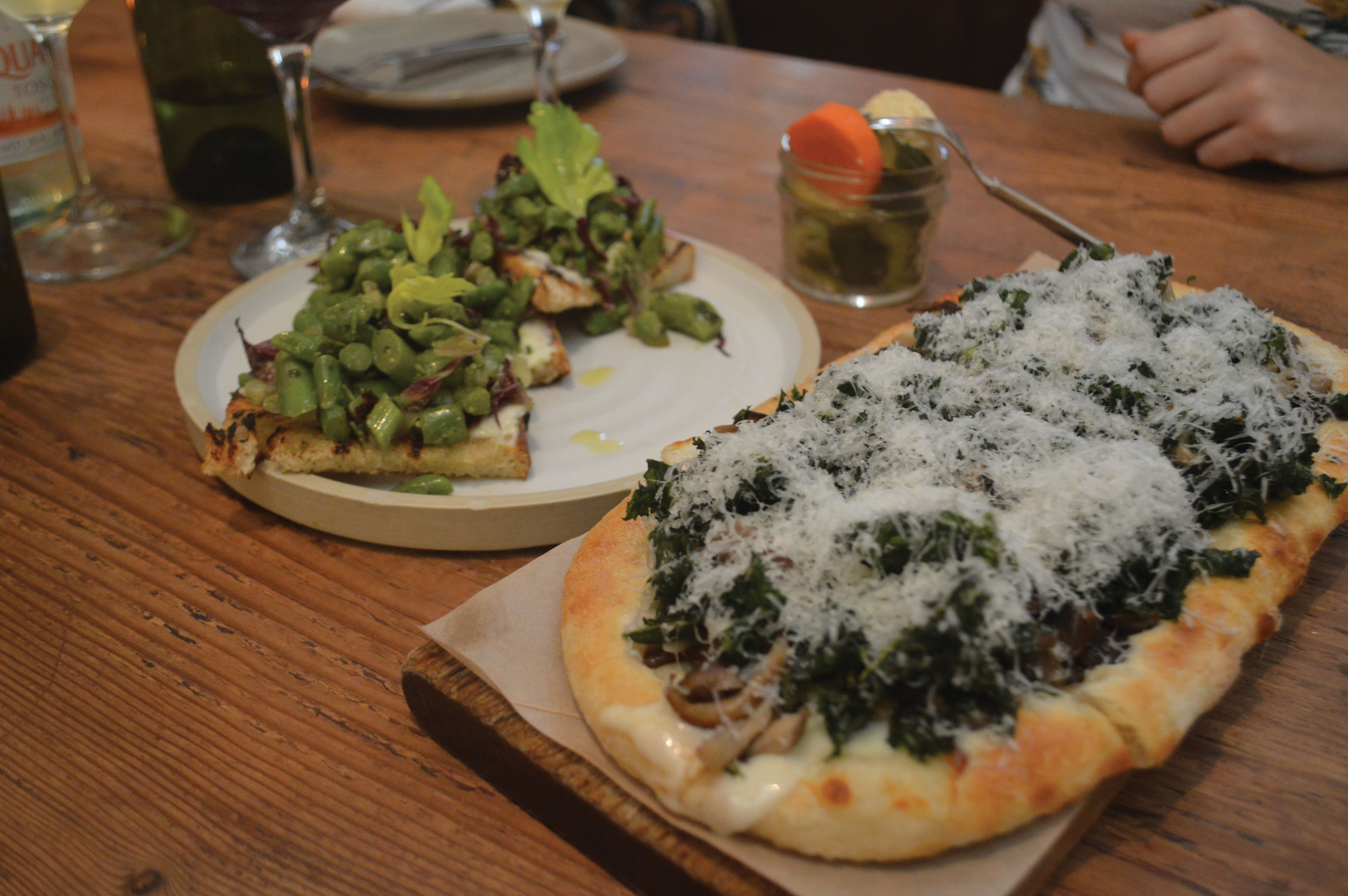 In tune with the time for spring produce, Finch & Fork is offering up some new menu items reflective of nature's green bounties. Executive Chef James Siao features a garden's worth of new menu items, vegetarian and even vegan-friendly. A perfect fit for The Indy's Home & Garden Guide running in this week's issue, my dining partner and I tried the rites of spring at Finch & Fork.
Asparagus & Mascarpone Toast: Marinated asparagus, whipped lemon mascarpone, mint pesto, and radicchio stack on thick toasts like lightly lemony Lincoln logs. The dish is vegetal-forward, with soft asparagus and bright pesto as the main verdant flavors, instead of being a dairy boat like many vegetarian dishes. Pair with the lavender-infused Secret Garden cocktail, perhaps by their rooftop pool.
Wild Mushroom Flatbread: With the textural interplay of cremini, maitake, and beech mushrooms, this earthy app or entrée melds a merry mouthful of umami with a happy dusting of cheese.
Sugar Snap Peas: A surprise hit made special with fried garlic and sumptuous miso butter, this side pairs excellently with a buttery Stolpman roussanne, its nutty pear notes making very nice with the miso flavors.
Fresh Ricotta Cavatelli: An airy and refreshing pasta dish with Bloomsdale spinach, preserved lemon, and pecorino, the dish — like others — shows Chef Siao's light touch and ability to make hearty, comforting dishes like cavatelli also taste healthful and wholesome.