Food
Dining Old-School in Santa Maria
Authentic Barbecue and More at the Elks Lodge, Shaw's, and Santa Maria Inn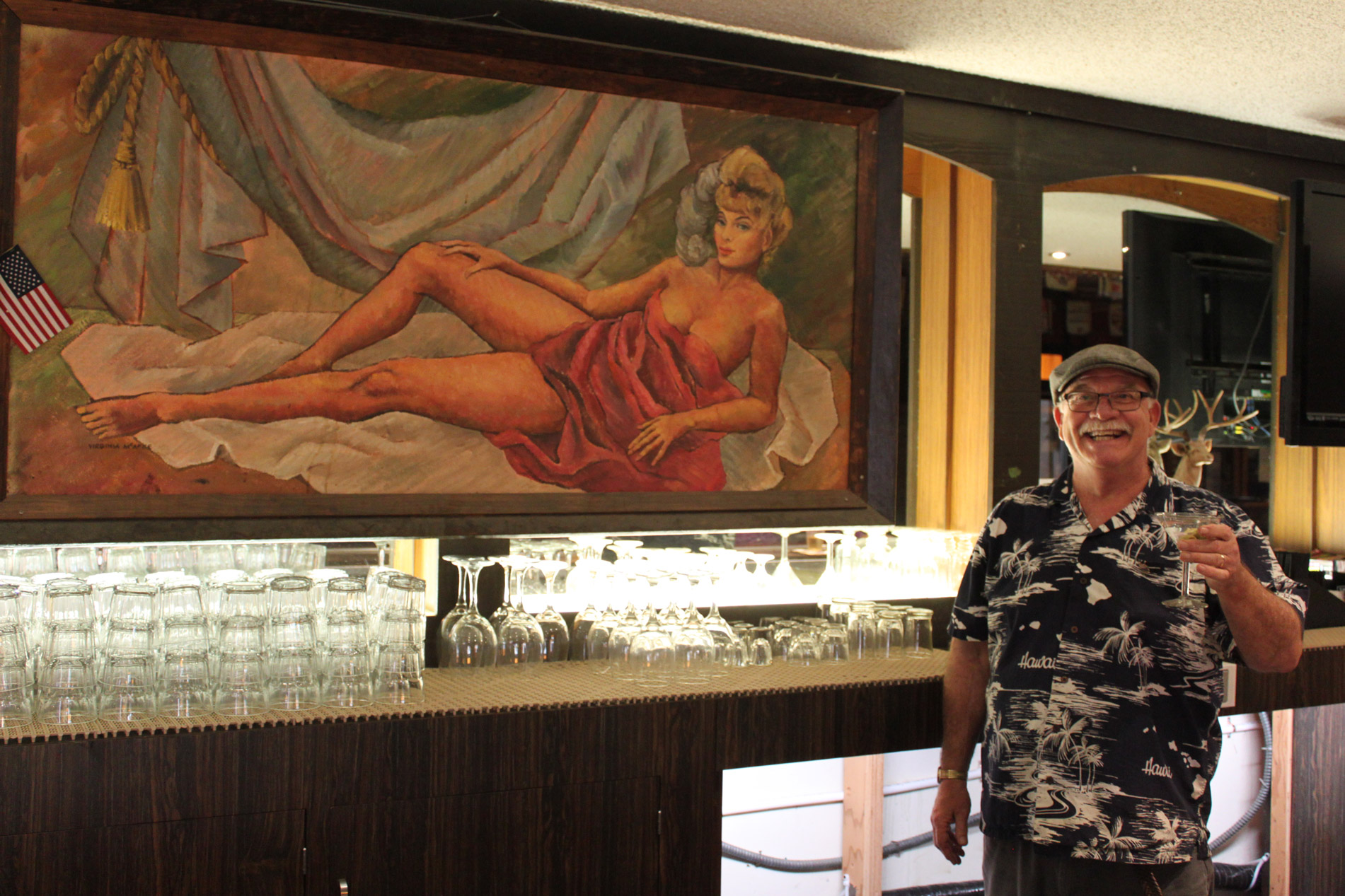 When I've grown weary of the egg-topped, cold-pressed, nose-to-tail, foodier-than-thou preciousness of modern American dining, there's no better antidote than Santa Maria. To me, Santa Maria is preserved from an era when steakhouses represented the height of fashion and stag nights at "the club" were de rigueur — when luxury was as close as the nearest department store and oil rigs pumped quietly on the outskirts of town.
The irony of Santa Maria's no-frills dining scene, of course, is that it boasts Santa Maria–style barbecue, one of the most important and authentic foodways in the country. Originating with California's vaqueros, Santa Maria–style barbecue was passed down over generations, copyrighted by the Santa Maria Valley Chamber of Commerce in the late 1970s, and is protected most fiercely today by members of the Santa Maria Elks Lodge.
Beauty in the Barbecue
At the Lodge, I meet Ike Simas, the so-called "godfather" of Santa Maria barbecue, who, at 90 years old, knows a thing or two about tradition. Wearing his "Elk of the Year" jacket, Simas leads me to the pit room, where wood plaques and ranching brands line the walls and the sweet smell of red oak hangs in the air. He explains how traditional barbecue is done on rods (not screens, as Googling "Santa Maria–style grill" would suggest), how the meat is top sirloin ("Not tri-tip" he says, rolling his eyes), and how seasoning should consist only of garlic powder, salt, and pepper.
To taste real Santa Maria–style barbecue at the Elks Lodge, visitors need to be members or guests of members — an invitation worth seeking, particularly on Sirloin Night, or Friday, for "Cook Your Own" in the pit room. Each of the lodge's three bars will be happy to offer you a drink while the red coals cook your cut, says bartender Jimmy Jump (yes, his real name). The drink of choice for most Elks, I ask him? Bud Light, all the way.
Where Everybody Knows Your Name
A few miles away, another mainstay carries the Santa Maria–style barbecue banner, albeit with slightly different convictions. Established in 1953 by businessperson Bud Shaw, Shaw's Steakhouse sits back off Broadway with its iconic arrow sign announcing "TRI-TIP" and "COCKTAILS." Inside, the vibe is very Cheers, with leather banquets, vintage photos of pit masters and their crews, and old fashioned ceiling fans spinning. When I speak with General Manager Eric Spies, I ask why the restaurant uses tri-tip for Santa Maria–style barbecue instead of top sirloin.
"It's something that's evolved over the years," he says, explaining that even the most authentic cooks no longer use willow rods or barbecue in pits dug from the ground like the vaqueros did. Instead of sirloin, Shaw's purchases corn-fed Midwestern tri-tip with 45 days' age on it. When ready to cook, it's seasoned with granulated garlic, salt, and pepper, and cooked over red oak in the pit, which stands, glassed-in, at the center of the Shaw's dining room.
After a relish plate and salad, the tri-tip entrée at Shaw's consists of slabs of fine-grained, melt-in-your-mouth-tender tri-tip, a crock of pinquito beans studded with more bits of tri-tip, French bread toasted with Parmesan cheese, and tangy steakhouse salsa. The meal could feed an army; I pack two-thirds of it to bring home to my own little platoon.
The Belle of Broadway
Just down the street from Shaw's, the Santa Maria Inn's wide, stately driveway harks back to a time when Broadway was the main route for travelers motoring up the coast.
"There weren't many hotels here at that time," says General Manager Jean-Luc Garon, noting that since luminaries couldn't make the drive to Hearst Castle from Hollywood in one day, they'd stop at the Santa Maria Inn. (Celebrity guests included Jimmy Stewart, John Wayne, and Marilyn Monroe, to name only a few.) Though the inn isn't the same celebrity stopover it once was, it remains a glamorous snapshot of bygone days with brass fixtures, Tiffany lamps, scrolled wooden banisters, and endless floral carpets.
While Scotch or brandy fit the Taproom's cozy English pub mood, a new menu of signature cocktails celebrates the inn's 100-year anniversary, including The Century Martini (Rogue pinot-noir-barrel-aged gin and dry vermouth) and The Original Zaza (Hendrick's Gin, Dubonnet, and orange bitters). For late-night, the Taproom offers old-school snacks such as fish and chips, a classic wedge salad, and shrimp cocktail — you know, food our grandparents would recognize as food, with nary a hint of quinoa, almond flour, or … irony.