Sports
Foresters Have Weekend of Wins
Baseball Team Bags Four Victories over the Weekend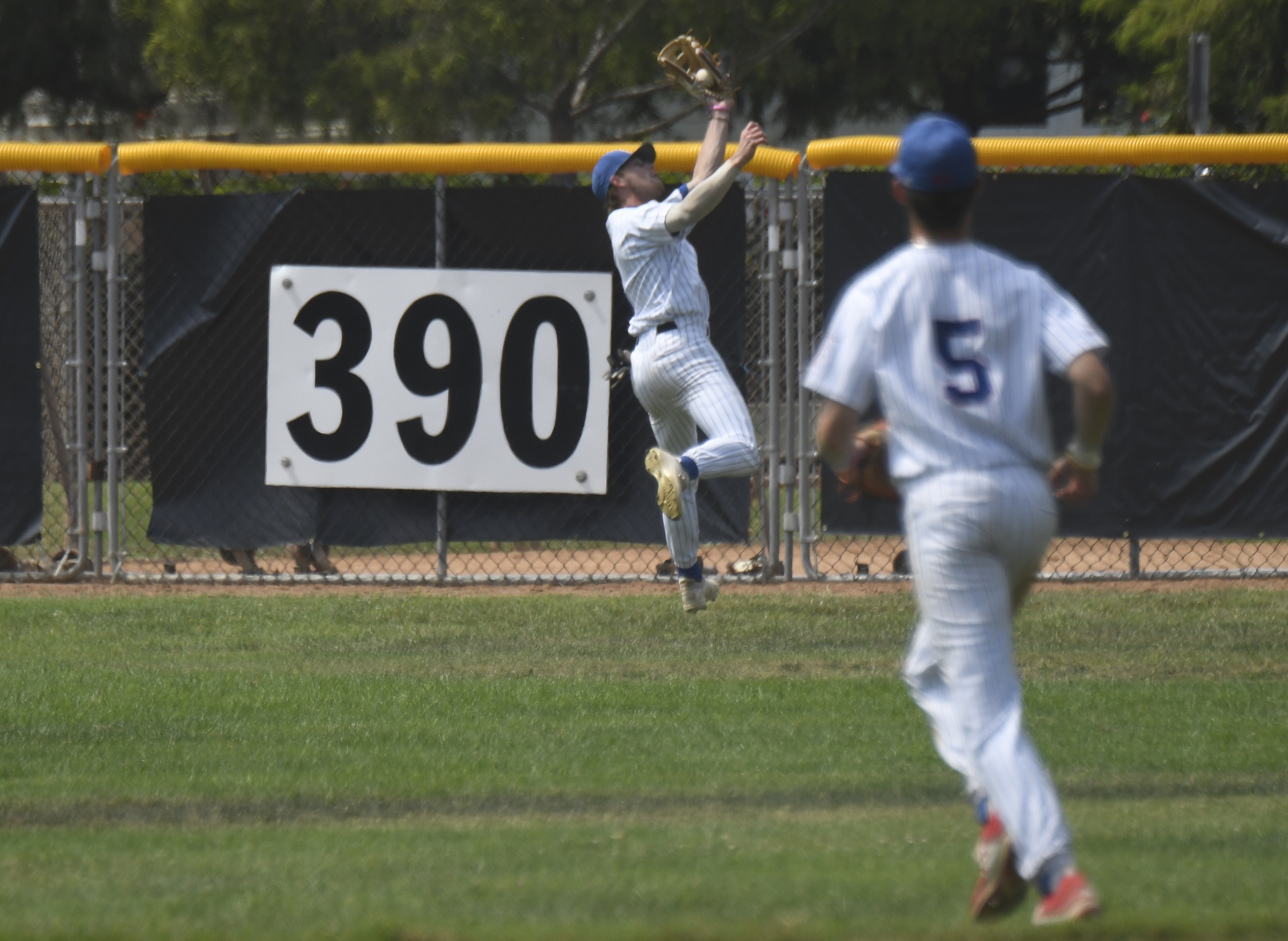 The Santa Barbara Foresters were on the verge of breaking open their game last Thursday night when Jimmy Galusky tried to steal home. "'Sters!" came the shout from the dugout to warn batter Ryan Cash that his teammate would be running from third on the pitch. Galusky got a good jump and dove headfirst into the plate under the catcher's tag, but the umpire's call was "Out."
A foolish gamble? Not by a long shot.
The Foresters were excited rather than demoralized by the daring move. With two outs, they scored three more runs in the bottom of that fourth inning to take a 7-0 lead over the Pacific Union Financial Capitalists. They eventually defeated the visitors from Palo Alto, 8-2.
"I've never done it before," Galusky said of his attempt to score by larceny. He described himself as "a hard-nosed player; I like to get dirty." More than any other team he's played for, the Foresters give the West Virginia infielder the incentive to be bold. "It's opened my eyes to how baseball can be played," he said.
"We were never this aggressive in college," said Cash, the leadoff hitter from Oklahoma State. "It's a different kind of approach. We can be free."
The freewheeling Foresters won all four games at Pershing Park last weekend against a pair of Bay Area teams ​— ​the Capitalists and the San Francisco Seals ​— ​to extend their winning streak to 11 games since their last defeat on July 4. Even after getting off to a rocky start against the Seals on Sunday ​— ​trailing 6-2 in the fifth inning ​— ​they came back and won, 7-6.
Manager Bill Pintard has juggled his lineups to keep the college players fresh, and each game has produced a new set of difference-makers.
"We're resilient," Pintard said. "Whether it's by a lot of runs or one run, we find ways to win."
They also find ways to put on a show. Pintard heatedly disputed a call at first base in the fifth inning of Saturday's game against the Seals, and the umpire tossed him out. Santa Barbara trailed 1-0 at the time but ended up bashing the visitors, 11-1. Hank LoForte, a 56 fireplug from Cal State Fullerton, struck the final blow with a two-run homer. "It's all in the legs," LoForte said.
The Foresters are playing seven games in eight days ​— ​including four at Pershing Park this weekend — ​to wrap up their California Collegiate League campaign. Then they will set their sights on Wichita, Kansas, site of the 83rd annual National Baseball Congress (NBC) World Series.
Last year, the Foresters brought home their sixth national championship trophy from Wichita, tying them for the most NBC titles won by a single team. They prevailed even though the Kansas Stars, a team of former major leaguers, made a much-ballyhooed debut in the tournament. The Stars did not make it to the championship game, in which the Foresters defeated Kansas's Hays Larks, 6-2.
The Stars will be returning to Wichita's Lawrence-Dumont Stadium this summer with a formidable lineup boosted by 40-year-old catcher David Ross, one of the Chicago Cubs' heroes of the 2016 World Series. Their roster also is expected to include Roy Halladay, Joe Nathan, Roy Oswalt, Jake Peavy, Ben Sheets, Kenny Rogers, Chipper Jones, Adam LaRoche, and Dan Uggla.
There could be an epic showdown between the Stars and the defending champion Foresters on Monday, July 31. It is tentatively scheduled to be televised on ESPNU. "That's crazy," was Pintard's first reaction to the prospective matchup. Two highly seeded teams would not usually be pitted against each other in the early stages of the tournament. But Pintard polled his players, and they all wanted to take up the challenge. "I told the NBC that if the game is on TV, we'll do it," Pintard said.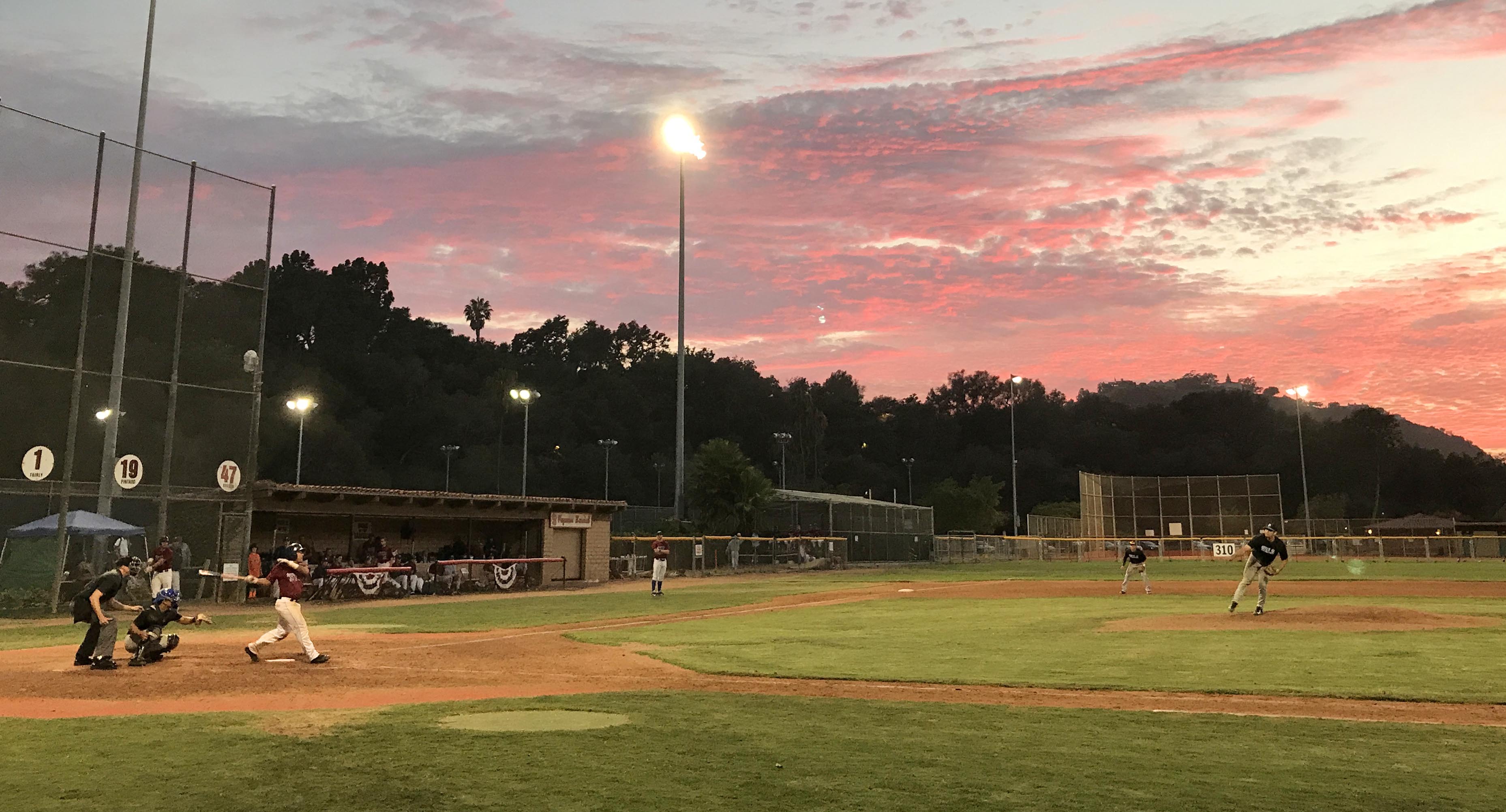 Although the retired major leaguers would be more vulnerable after playing several more days in the Wichita heat, Pintard is hoping the Foresters will out-hustle the Stars, forcing them to play "small ball" when they'd rather crush opponents with their mature power.
Another difference between the two teams: "They've made their money, and we have to raise money," Pintard said. The Foresters are making their annual appeal to sponsors and fans to help them finance their trip to Wichita. They'll have their hats out at Pershing Park this weekend.
Fans will get their last chance this weekend to see some players who may end up making appearances in the big leagues, as have 37 former Foresters. Among their young prospects are slick center fielder Austin Todd of Texas and Evan Lee, an Arkansas left-hander with a 0.45 ERA on the mound and a 0.371 batting average.
The Foresters were heavily involved in community outreach last week, instructing more than 100 youths in a pair of United Way clinics and visiting patients in the pediatric cancer ward at Cottage Hospital. The latter effort was part of the club's ongoing Hugs for Cubs program, founded by Eric Pintard, Bill's son who died of brain cancer.
Noah Scott, the 2017 Foresters Hugs for Cubs Kid, died two weeks ago. His younger brother, Zach Scott, 12, threw out the first pitch at Pershing Park on Saturday.
Foresters Player of the Week
Jimmy Galusky
The speedy infielder from West Virginia raised his batting average to .300 by going 7-for-15 last week. He regularly plays shortstop, but last Thursday he made his debut at first base and made a spectacular catch leaning into the dugout of the visiting Pacific Union Financial Capitalists.