Science & Tech
Beware of Eclipse Eye Protection
Only Certain Equipment will Protect You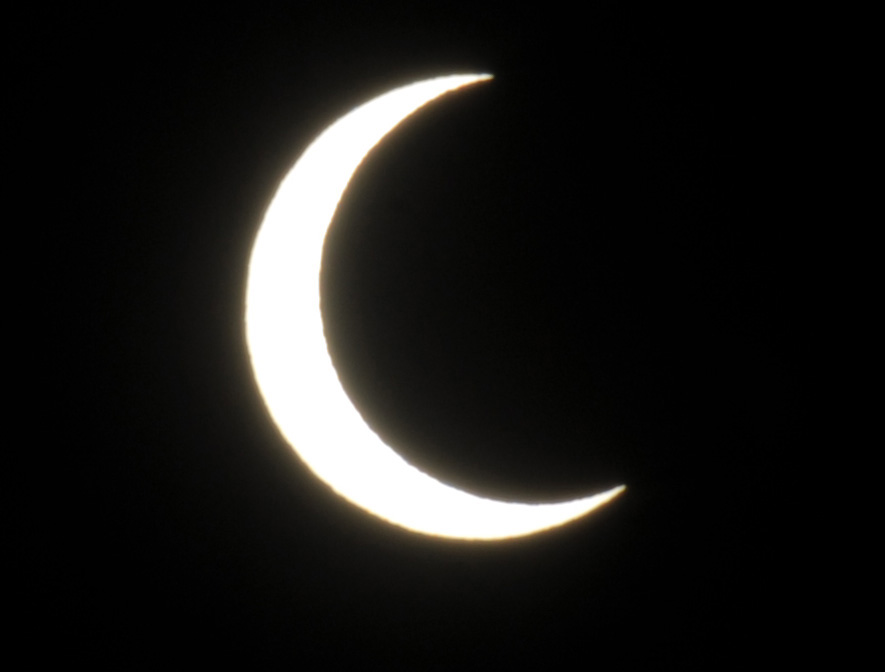 As eyewitnesses gear up for the Great American Eclipse on Monday, August 21, the American Astronomical Society (AAS) is responding to reports of unsafe solar-eclipse glasses and other viewing devices, urging buyers to double-check their equipment against its list of reputable vendors. That list and updated guidelines on how to watch the eclipse without sustaining retinal damage are available on the society's website, aas.org.
In Santa Barbara, eye protection is particularly important because, at its peak, the moon will only block 63 percent of the sun. "The real danger of a partial eclipse is that, overall, the sun doesn't seem as bright, so you look at it longer, and that crescent can really burn a mark into your retina," said Ken Kihlstrom, a professor of physics at Westmont College, which will not be hosting a viewing event. There's validity to the common perception that brief peeks with the naked eye won't be harmful but that problems arise when "the quick glance becomes the long stare," he said. In Santa Barbara, the eclipse will start at 9:04 a.m. and last two hours and 37 minutes, peaking at 10:18 a.m.
The Santa Barbara Astronomical Unit club is coordinating viewing events at the Santa Barbara Museum of Natural History and in the food court area at Camino Real Marketplace in Goleta. The rooftop at MOXI will also have a limited number of viewing glasses available. For more information on viewing events, visit NASA's Night Sky Network.
The celestial event is attracting people from around the world to its path, a diagonal cut across North America, from Oregon to South Carolina, in which the moon will completely block the sun, bringing on an approximation of deep twilight and enabling viewers to watch without eye protection. "If you can get into the path of totality, it's totally worth it," Kihlstrom said.