Arts & Entertainment
Andrew Bird's Sound World
Violin Visionary Shares 'Echolocations: River' at UCSB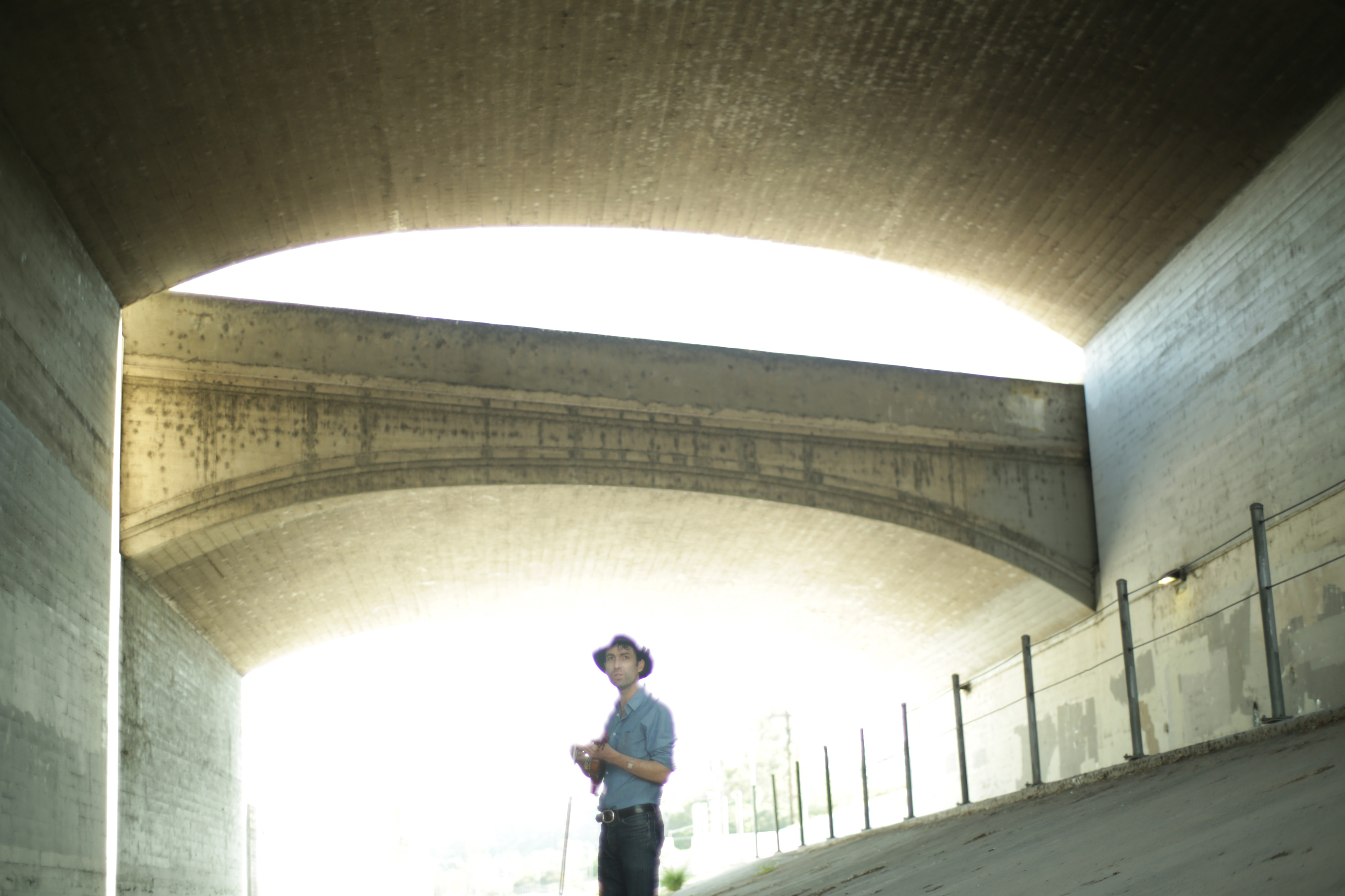 Andrew Bird has quite the set of ears. From his sophisticated indie folk-rock songs to his calming neo-classical works, the virtuosic violinist, guitarist, whistler, and singer has always shown a keen sensitivity to sound-craft.
On Saturday, October 14, the distinguished composer will visit UCSB's Campbell Hall to share Echolocations: River, the second in a series of space-sensitive recordings, along with older hits. In a recent phone conversation, Bird sounded off with various insights about his most recent work and his own sound sensitivity.
I used to live near the Hyperion Bridge that you recorded under in your recent Echolocations. What made you choose it? I ride my bike along the river a lot, and first I thought I wanted to do it farther down, where it gets really deep and canyon-like, a little more apocalyptic and strange. But it proved too tricky to try to get down there. The Hyperion Bridge was the coolest and oldest bridge around there that I could find, and there's something about those two bridges being at slightly different angles, and the sort of elliptical shapes where the arches let a little light in ….
That's the main point of it: Does this space have a noticeable acoustic personality? It's different from other spaces, and the idea with this project is that all four of these locations will have a distinct character — not only from the music that I'm inspired to compose but from the way sound bounces off the surfaces.
Is this a project you've envisioned for a long time, or did it just come to you one day? I just kind of stumbled into it. I'd be doing sound checks night after night in different theaters and venues, and in a way, echolocating in that space, tuning everything to that, tailoring the set list to that — so basically, not trying to force my repertoire upon the space. Some rooms just don't want to hear certain notes, and they throw notes back at you in a way that's not fun. … When you play to what's bouncing off the wall, you're echolocating as if [you were] a bat or a person who can't see, getting feedback from the surfaces of the wall, and then deciding what to play.
Have you become more frequency-sensitive over your recording career, or have you always been this way? Growing up, I would have physical reactions to tones, pretty visceral ones. Maybe it's associated with being in the car at the time when I was carsick or something, but the sound of pedal steel guitar still makes me a little queasy. Seventies guitar music — I didn't like it when I was a kid; it was a woozy sound that I associated with motion sickness, and that colored my opinion of it. That and that 1980s sort of icy reverb snare sound, that would make me kind of physically ill as well. Those are a lot of negative reactions, but a lot of positive ones, too.
Are you pulling new timbres and tones out of your strings? You know, I don't know. I've been playing since I was 4. I've pulled pretty much everything I can out of the instrument. But I still stumble on new techniques, even in the last couple years, in making it sound like things that don't sound like the violin.
Are there sounds you're still trying to manifest otherwise? I'm still learning more, especially with the human voice, which is the most elusive thing for me. It's so personal; it's inside your body; it's very affected by psychology; and that's an internal quest, to try to get my voice to sound the way I want it to. When I have a violin in hand, I sing differently than with a guitar. I want to merge with whatever instrument I'm holding at the time. When I'm holding a violin, it gets very mid-range-y; it wants to blend with it.
On a different note, if you had a pet llama, what would you name it? Rick.
4·1·1
Andrew Bird plays UCSB's Campbell Hall on Saturday, October 14, at 8 p.m. Call (805) 893-3535 or visit artsandlectures.ucsb.edu.