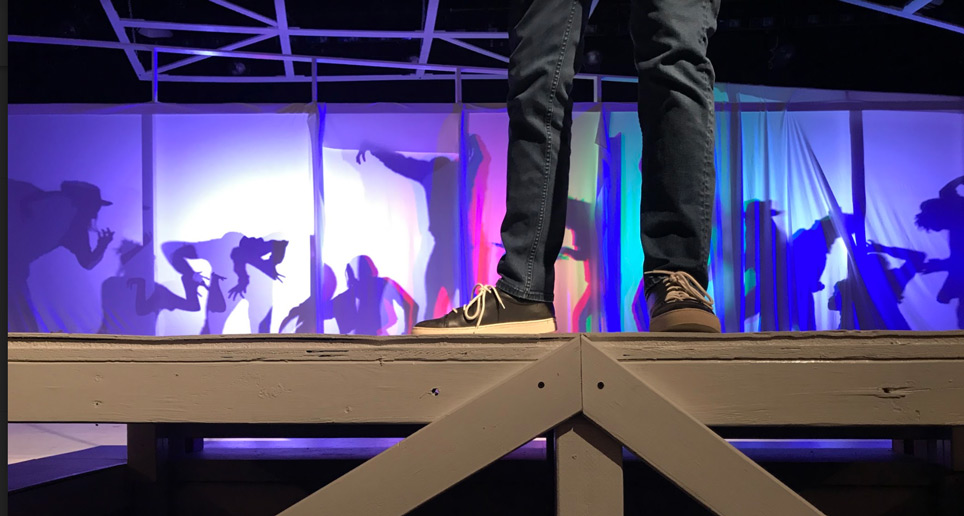 It's one of the most poignant — and relevant — stories of the great exodus from Nazi Germany that took place before and during World War II. In 1941, Bertolt Brecht, the most influential theater artist of the mid-20th century, was hunkered down in Helsinki, waiting to hear if he would receive a visa to travel to the United States. Anxious to begin the next chapter of his life, Brecht wrote a play in just three weeks, intending that it would become his Broadway debut. The Resistible Rise of Arturo Ui, a gangster story set in Chicago, combined Brecht's knowledge of such figures as Al Capone, which was derived primarily from the tabloids and sensational newsreels, with his more direct experience as a witness to the rise of Adolf Hitler. Processing this material through his signature kaleidoscope of radical techniques and distancing effects yielded what Brecht termed "epic theater." Unsurprisingly, the script failed to attract any Broadway producers, who were busy enjoying shows such as Blithe Spirit and Arsenic and Old Lace.
This weekend and next, October 21-28, the Westmont College theater program will mount an imaginative and large-scale production of Brecht's trenchant mid-century-modern satire on political violence. Westmont student (and Independent intern) Elena White plays Arturo Ui, the ruthless populist who seizes control of Chicago's market for cauliflower. She's joined by 15 more cast members and a seven-piece jazz band conducted by John Douglas. Director and Westmont professor of theater Mitchell Thomas explained that he was "not going for a Hitler-looking Ui" when he cast White, and that the entire production is filtered through a pair of Brechtian devices: stylized acting techniques and multimedia, which in this case means digital projections and live video feeds. Performances will begin with a 15-minute sing-along to get the audience warmed up and allow the band to explore songs from the period, like "Anything Goes" and "Brother, Can You Spare a Dime?"
Ui and his henchmen wield automatic weapons against their rivals, a fact that gave Thomas pause while writing the show's program notes after the recent mass shooting in Las Vegas. "Hearing the media debate how much attention to give the Las Vegas shooter, I could not help but see the parallel with what Brecht has put in this play," Thomas said. In a response to one of the play's early critics, Brecht himself wrote that it was "a parable, and written with the aim of destroying the dangerous respect commonly felt for great killers." While recognizing that the choice of this play in 2017 could be read as resistance to the current administration in Washington, Thomas said that he thinks "the immediate comparison of Arturo Ui to Donald Trump feels reductive." That's not because it's inaccurate, according to Thomas, but rather because "there's so much gleeful brutality in our culture today," and President Trump is only one manifestation of it.
In case this all sounds too dark for you, consider that The Resistible Rise of Arturo Ui is a comedy, and, as Thomas put it, both "serious fun" and "strangely entertaining." Expect to encounter songs, but not like in a musical, and speeches, but not like at a rally. The ultimate intent of Brecht's theater has always been to make people think again, and to see with fresh eyes the reality around them.
4·1·1
The Resistible Rise of Arturo Ui plays Sat., Oct. 21, Sun., Oct. 22, Thu., Oct. 26, and Sat., Oct. 28, at 7:30 p.m., and Fri., Oct. 27, at 9 p.m., at Westmont's Porter Theater (955 La Paz Rd.). Call (805) 565-7040 or visit westmont.edu/boxoffice.