Briefs
Northbound Highway 101 Lanes Now Reopened After Semi-Tanker Turnover
Fully Loaded Truck Spilled 5,000 Gallons of Gasoline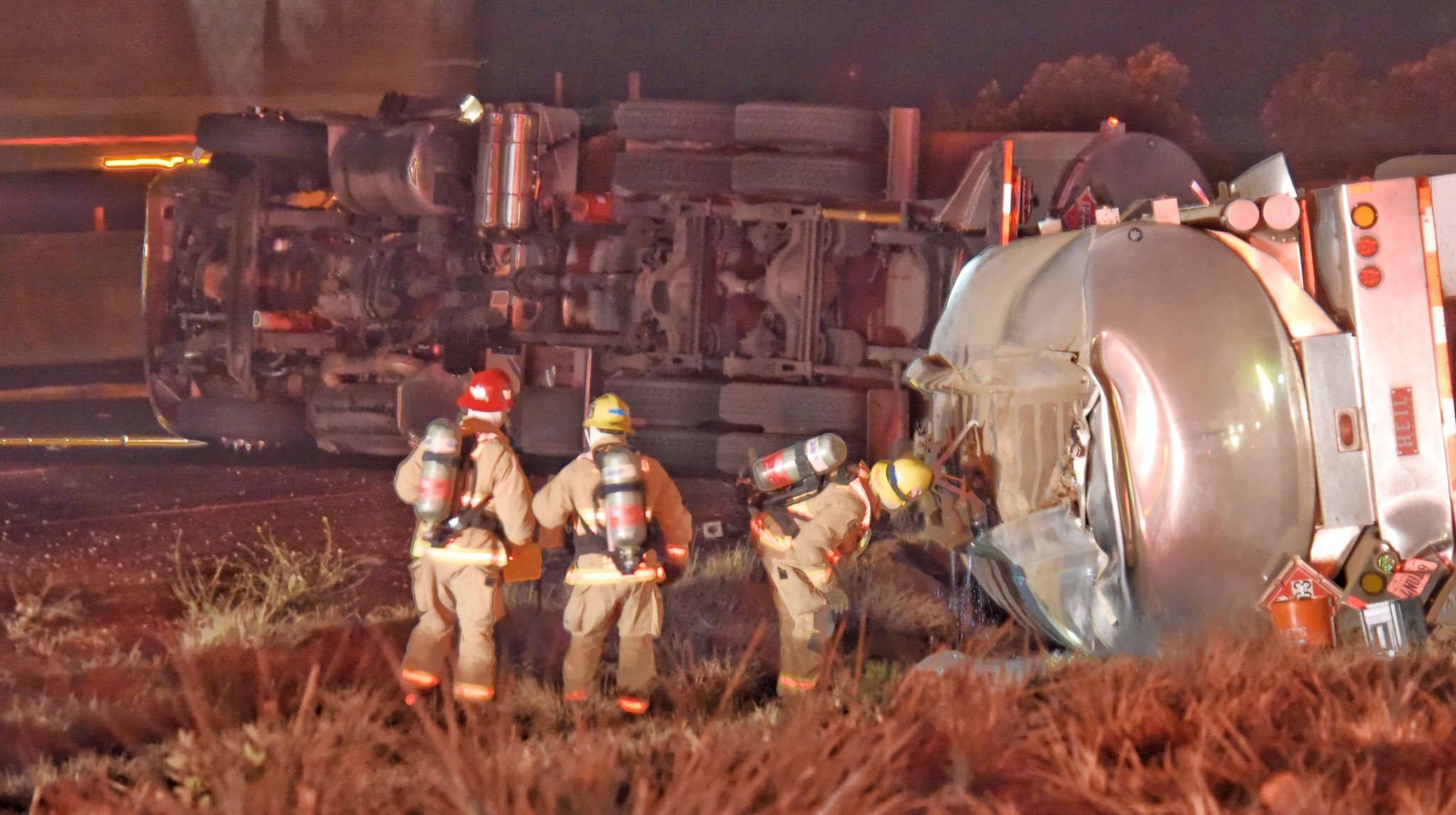 The California Highway Patrol announced just before 4 p.m. Thursday that two lanes of Highway 101 at Turnpike Road have reopened after a fully loaded semi-tanker truck overturned there Friday night, spilling over 5,000 gallons of gasoline that disintegrated the roadway. The third lane is expected to open in the next couple of hours. The closures caused significant delays and frustration for drivers fleeing the Thomas Fire.
According to CHP spokesperson Officer Jonathan Gutierrez, a blue 2001 Lincoln LS traveling northbound on the 101 at around 9 p.m. collided into the center median, traveled across all lanes of traffic, then collided with the tanker-truck in the number three lane, causing the truck to overturn onto its side. One person in the Lincoln sustained a minor injury. The driver of the truck was not harmed.
Caltrans spent the night and the next day repaving the sections of roadway where gasoline had disintegrated the concrete, said Gutierrez. Traffic was rerouted off Highway 101 onto surface streets and then back onto the highway around Patterson and Fairview avenues. The CHP is investigating the cause of the collision, said Gutierrez.