News
Santa Barbara County Sues Plains Pipeline Over Refugio Oil Spill
Claim Cites $13 Million in Lost Property Values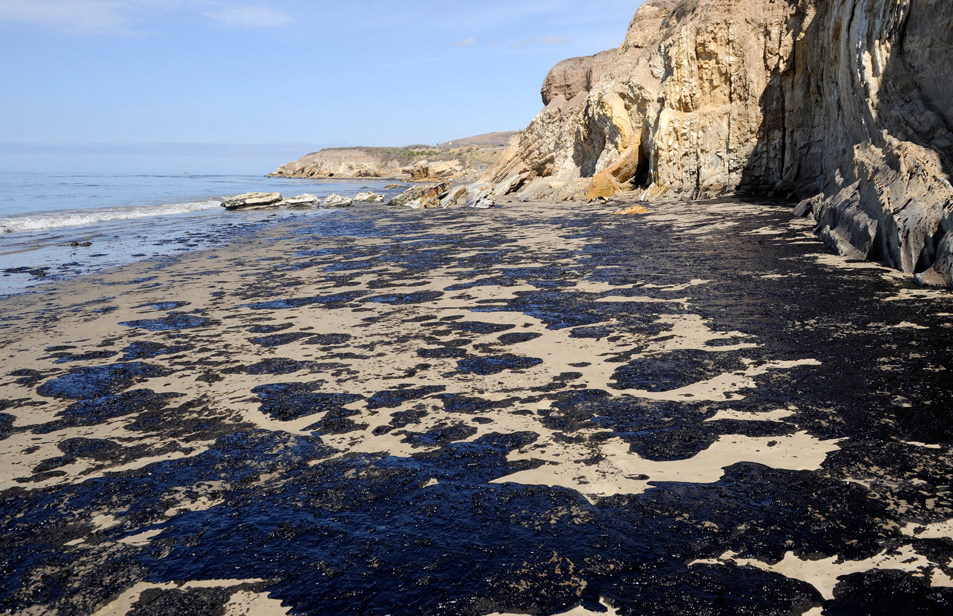 The County of Santa Barbara filed a lawsuit against Plains All American Pipeline, charging the company's oil-line rupture and attendant crude spill along the Refugio coast cost the county $1.3 million in lost property tax revenues it would have otherwise been able to collect from Venoco and ExxonMobil oil companies. The lawsuit was filed December 29, 2017, in federal court, two weeks after Plains notified county officials it was refusing to make up the lost property taxes. Because of the Plains pipeline accident — in which an estimated 140,000 gallons of crude oil spilled out onto the ground and oozed into the ocean — Venoco and ExxonMobil were forced to shut down operations. Venoco ultimately would go out of business because its offshore oil couldn't get to market. ExxonMobil — a vastly bigger oil company and able to absorb the losses — similarly had its offshore oil flow shut off.
County Counsel Michael Ghizzoni said Plains All American has paid $2 million in other claims the county has filed to date, but the Texas-based oil company has refused to compensate the county for the loss of property tax revenues. Attorneys for Plains contend the property tax losses the county suffered were a result of the federal pipeline regulator shutting down the two stretches of Plains pipelines after the spill occurred. Plains insists it is responsible only for damage caused by the discharge of oil into the water.
In the December filing, the county highlighted the company's environmental transgressions dating back to 2006. Since that time, the county charged, Plains has experienced 170 incidents with its pipelines and has agreed to pay the Environmental Protection Agency $41 million for Clean Water Act violations in Texas, Oklahoma, Kansas, and Louisiana. It also agreed to upgrade 10,000 feet of pipe.
In May 2015, a stretch of pipe owned and operated by Plains along the Gaviota Coast blew out on the mountain side of Highway 101; oil trickled under a culvert and pooled into the ocean. Plains did not notify authorities until three hours after the release and 89 minutes after it had located the site of the problem. "The Refugio Oil Spill was not an accident," declared the county lawsuit, but was caused by pipe corrosion that the company could have and should have caught. In addition, the company had refused to install automatic shutoff valves in the event of an oil spill when the pipeline was first permitted in 1987, taking the county to court to block the requirement of this technology. The county is arguing that the pipeline had to be shut down by federal safety regulators only because of how Plains "negligently, wantonly, carelessly and/or recklessly" maintained its facilities. County lawyers are seeking a jury trial.