Briefs
A House-by-House Damage Assessment of the Montecito Mudslides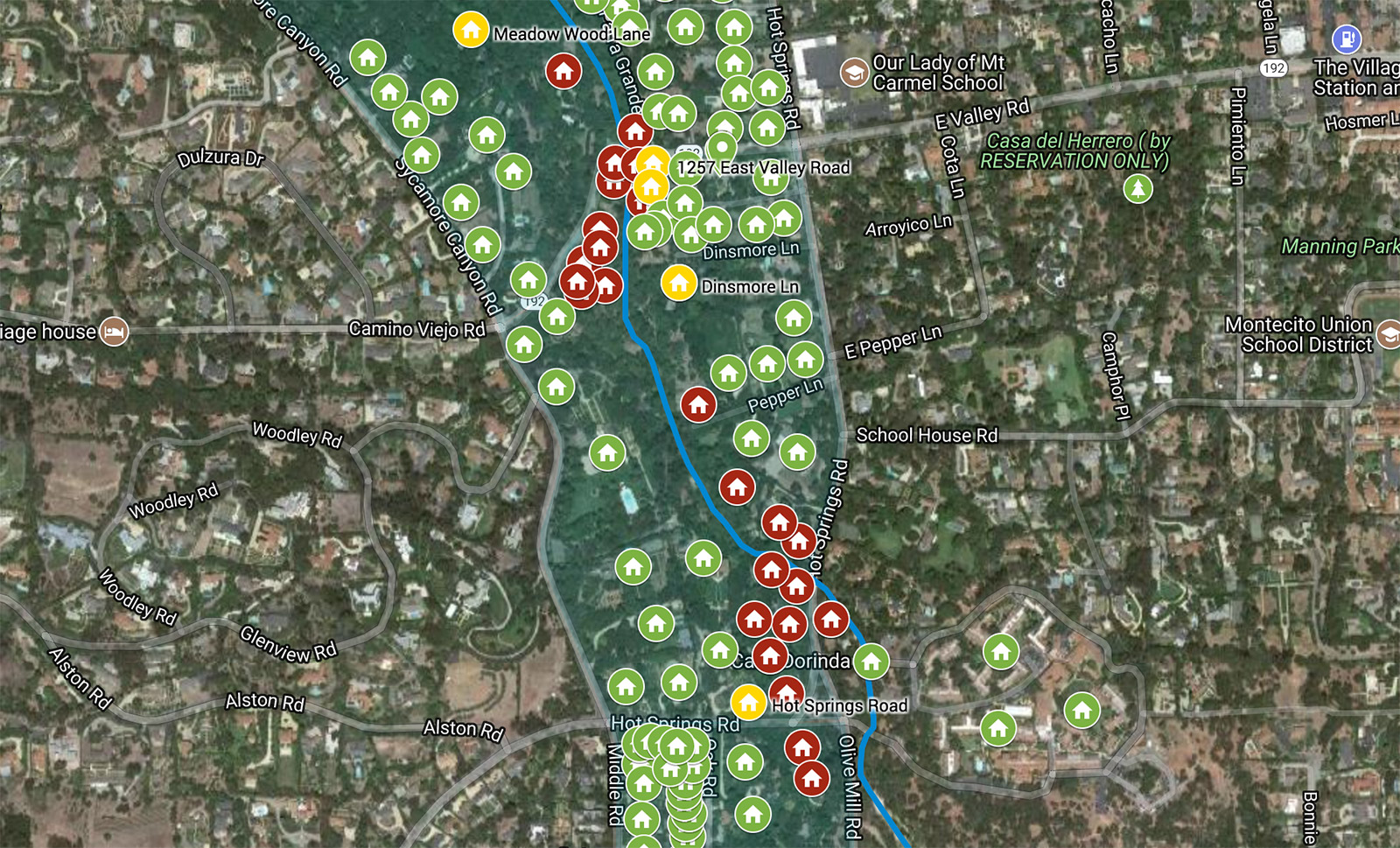 Rescue and recovery in the aftermath of the mudslides in Montecito will likely take weeks to months. As firefighters, paramedics, search teams, construction crews, and law enforcement focus on lifesaving and repair efforts, the Santa Barbara Independent is undertaking a mapping initiative to assess the impacted areas in Montecito. Working systematically in small areas at a time, our staff is hoping to provide a street-by-street look at which homes were damaged, destroyed, or spared by the disaster.
With this undertaking, we ask that the community understand that:
Mapping will occur in segments as access and resources permit.
Assessments are based on visual confirmation, at times from a distance, with homes being described to the best of our ability as "Appears OK" (in green), Appears Damaged" (in yellow), or "Appears Destroyed or Majorly Damaged" (in red).
Homes designated as "Appears OK" (in green) should not be approached or entered unless declared safe and accessible by first responders.
To request a correction, email corrections@independent.com.
Mobile users: Tap here to view the interactive map.