Environment
Santa Barbara's Drought Never Left
When Bad News Is Good News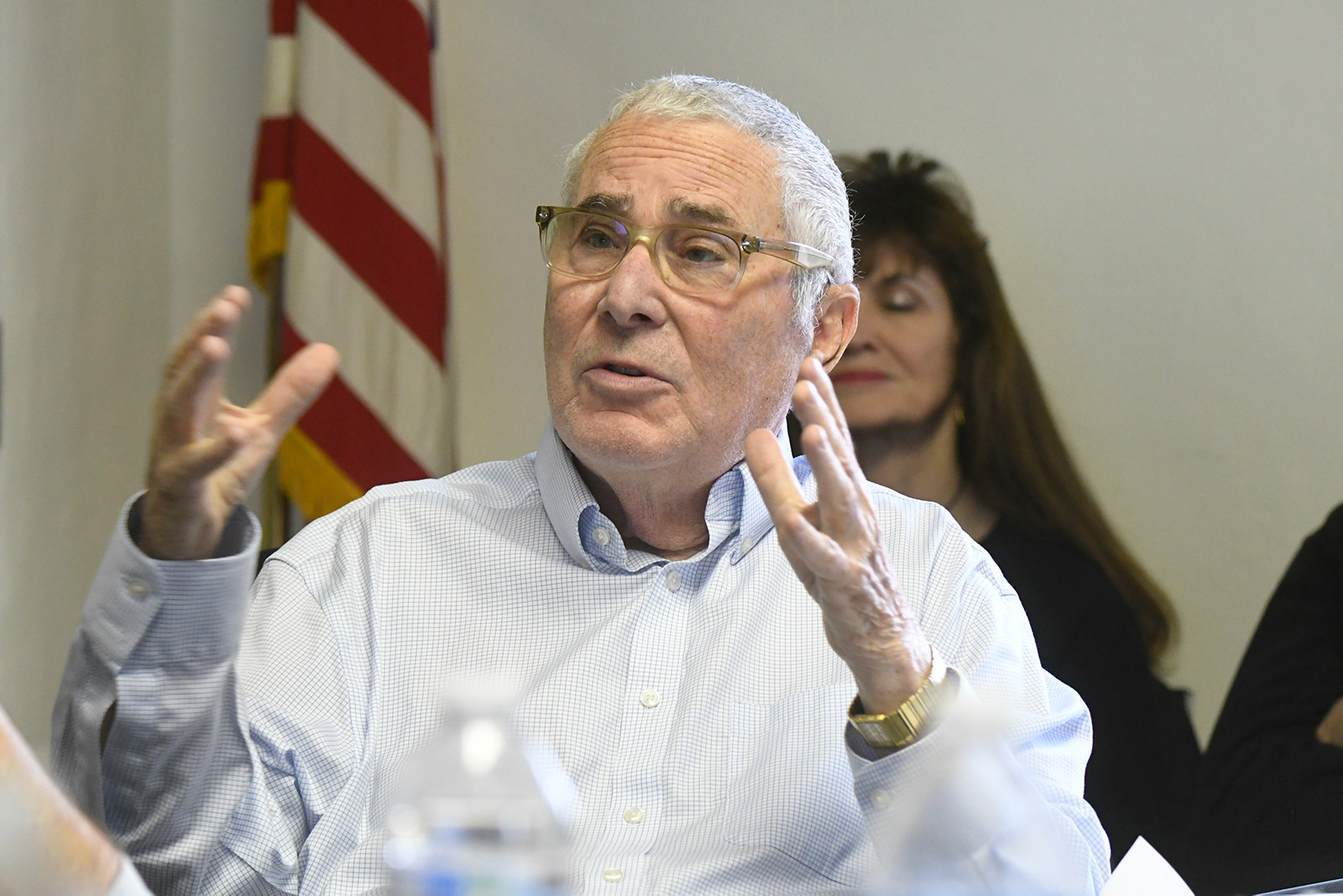 Responding to dire warnings of potential heavy rains that might trigger another avalanche of mud and rock, Montecito Water District boardmember Dick Shaikewitz sought to provide grim reassurance at a community meeting held last week about Montecito's future. Meteorologists with the National Weather Service had scanned the South Coast for future rains, he reported; there was nothing on the horizon. The bad news, he said, was no rain. The good news, he said, was exactly the same: no rain.
Santa Barbara, like much of the state, finds itself back in the saddle of more drought. Except for two catastrophic interruptions ​— ​last year's heavy February rains triggered a smaller-scale debris flow that swept away cars and cabins at El Capitán Canyon ​— ​the county finds itself in the seventh year of one of the hottest, longest droughts in recorded history.
The good news here is that city residents are consuming less water per capita than any time since the 1950s. The bad news is that the high rate of conservation is beginning to trail off. City water czar Joshua Haggmark reported city conservation rates now hover at 32 percent. That's down from 40 percent in previous months. The city's target, Haggmark told city councilmembers this Tuesday, is 30 percent. If current trends hold, he warned, the city could find itself in a water deficit three years down the road.
There may not be much choice. That's because Haggmark might have a harder time this year obtaining the 1,500 acre-feet of water he has bought from farmers and water districts elsewhere in the state in the past. With so much of the state in the grips of the same drought, willing sellers are harder to find. For the next three months, Haggmark said, weather forecasters are predicting subnormal precipitation. High-pressure systems are diverting rain-heavy clouds and pushing them to points north and south.
In the meantime, the city's groundwater basins are about 70 percent depleted; full recharge is projected to take 5-10 years. State water deliveries will be somewhat higher this year than last; even so, that's not enough to keep the pipes into Lake Cachuma flowing at capacity. Lake Cachuma experienced a slight bump ​— ​600 acre-feet ​— ​from the pounding the South Coast received January 9. Still, it's only 39 percent full. Much of that is unavailable for human consumption. Water-quality challenges have arisen as a result of recent fires and mudflows, councilmembers were told, though they are nothing the city's treatment capacity can't handle.
That being said, the consequences from this month's pounding could be felt in Hilton Creek, which flows out of Lake Cachuma; 13 steelhead were found dead, presumably done in by compromised water quality. With or without such issues, regulatory concern over the steelhead, a federally endangered species, is expected to become more stringent in the months ahead. As that happens, more water will need to be set aside for steelhead habitat, Councilmember Eric Friedman argued, meaning there will be less for human consumption.
Haggmark gave a loud and enthusiastic shout-out to employees of his department for going to the rescue of the Montecito Water District. Up to 20 city employees were dispatched to fix Montecito's network. "I'd never seen a system so totally cut up," Haggmark said.
In the meantime, the city has been operating its desalination plant, churning out nine acre-feet a day. That's the equivalent, Haggmark noted, of 2,200 gallons a minute. Responding to questions from Friedman, he acknowledged that may not be enough should the drought persist. Haggmark said he'll be returning to the council next spring with fresh estimates on what it might cost to expand the capacity of the desal plant. To date, it has cost $90 million. Efforts to defray a portion of that with state grants, he reported, have thus far proved unsuccessful. The city learned last week that its application failed to make the cut. He said no explanation was provided and that State Senator Hannah-Beth Jackson was on the case.