Film & TV
Crossing Borders Features Cross-Cultural Films
Cinema to Challenge Stereotypes and Show Conflict in New Ways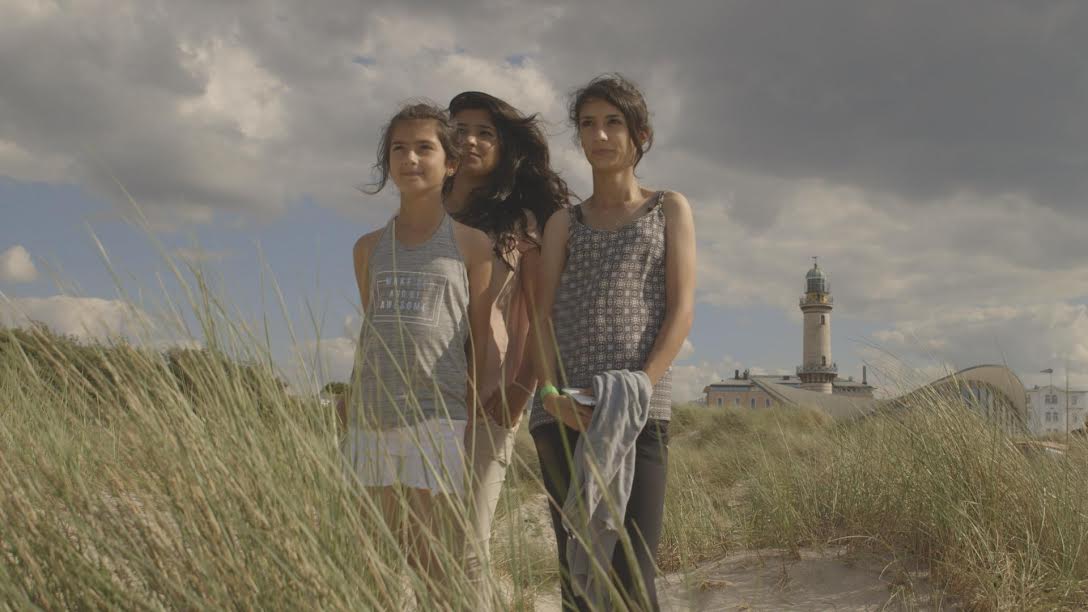 New this year to SBIFF is Crossing Borders, a sidebar that focuses on people whose lives hover around our globe's many political boundaries. It's a timely addition, with so many refugees seeking safety worldwide and a xenophobic White House pledging to build an outlandish wall next to Mexico.
"In all of the films in this section, the characters and subjects must cross borders for various reasons (whether personal, political, or by necessity), but in most of these cases, their preconceptions and stereotypes are challenged and they are transformed in a profound way," said Programming Director Michael Albright, who's proud to be showing films from 58 countries this year. "By going to the movies, we essentially cross these borders and experience representations of life in different countries. This is one of the most powerful aspects of an international film festival such as SBIFF."
One of the strongest films in this new sidebar is Sky & Ground, an intimate documentary about a Kurdish Syrian refugee family's plight to leave Greece and cross seven countries to reach relative freedom in Germany. The viewer is taken on the dangerous refugee route with a family that's surprisingly upbeat and cheery, despite the upheaval from their homeland. There's action, tension, drama, and uplifting messages of new life.
"We felt that we were in an unprecedented moment in the world — tens of millions of people were being forced from their homes across the world, from Syria to Africa," said codirector Joshua Bennett. "We felt there weren't stories being told from the perspective of people in the midst of these journeys, and wanted to bring a verité, fly-on-the-wall approach to really do our best to get out of the way as filmmakers and create a platform where their experiences and their voices could drive the storytelling.
"We also felt that what was being lost in the political conversations were just how similar so many of these people were to ourselves," he continued. "They were families, who had strong bonds of love and loyalty, who laughed together and cried together and had their histories, their stories and their jokes and ways of being, just like ourselves."
On the narrative front, the sidebar features one of the best films of the couple dozen that I was able to screen in advance: The Line, an Eastern European gangster flick meets family drama about a cigarette smuggler's life on the border between Slovakia and Ukraine. It takes place in the weeks leading up to Slovakia's inclusion in the European Union's Schengen zone, which will enhance border protections with Ukraine, so the times are a-changing. As pressure mounts for our brutal but ultimately caring father/protagonist to move into drug and human smuggling, the bodies start piling up, and the border itself plays the leading role.
The third feature in the sidebar, which I was not able to watch, is Catch the Wind. About a French woman whose company relocates to Morocco, it puts a backward spin on the typical immigration tale.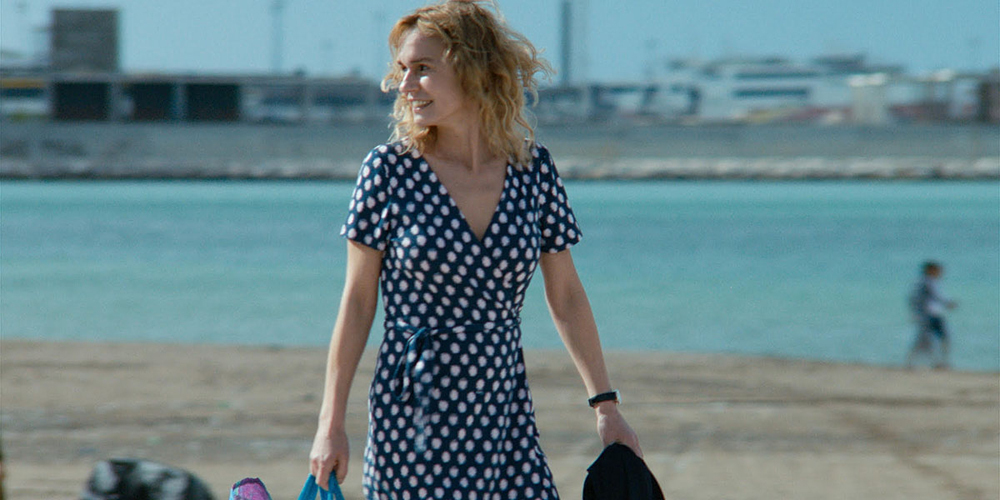 There's also a shorts section that's dominated by the U.S.-Mexico border. Ferryman at the Wall reveals the natural splendor of Big Bend National Park, where a rowboat takes American tourists across the Rio Grande to visit a Mexican village; efforts to create an international peace park have faltered for nearly a century, and a wall would disrupt much more than illegal immigration, which rarely happens there. In an effective five minutes, Wildlife and the Wall juxtaposes jingoist Trump rally cries with the pristine nature that such a wall would destroy, including recovery populations of once-regionally-extinct bighorn sheep and black bear along the Rio Grande. Toward the North, directed as well by Bennett's team from Sky & Ground, follows a mother and daughter from Honduras who were kicked out of their home by gangsters with threat of decapitation. They land at a shelter in southern Mexico and head to Tijuana, with American dreams.
The only narrative short in the mix is Towards the Sun, about a troubled girl named Esmeralda who's stuck in an immigrant children's shelter on the Mexican border. She's afraid her smugglers might track her down, but finds solace in art.
The only film set away from the physical border is Field Song. It showcases a Ventura County man who was raised in the fields amid a life of suffering yet has found success and stability, the much more common outcome for hardworking immigrants.