Living
How to Keep Your High Happy
Tips for Responsible Use in the New Era of Legal Recreational Marijuana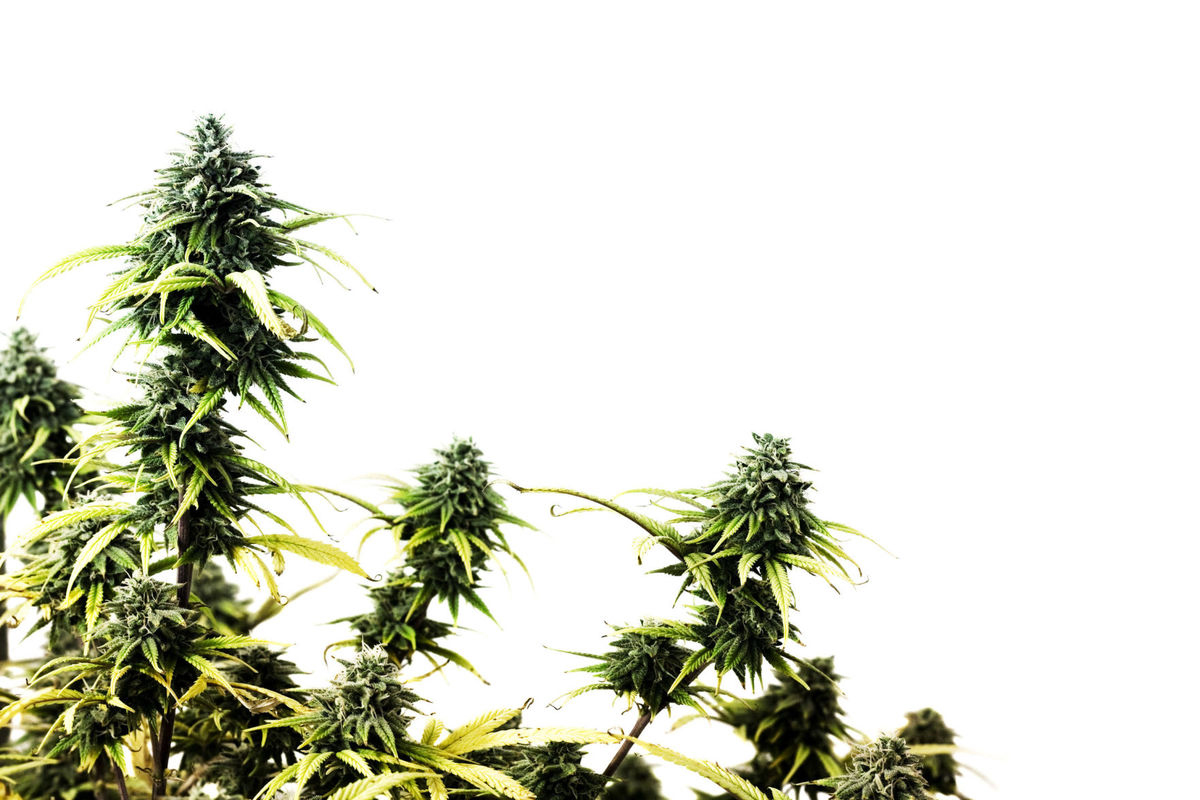 In the words of my high school driver's ed teacher: "With new freedoms, come new responsibilities. Don't be the jerk who messes it up."
As California enters the recreational-marijuana space, that advice couldn't be more relevant. For those of us 21 years and up, the "devil's lettuce" is no longer legally devilish, but that doesn't mean trouble has left the building.
Here are tips to keep your highs happy and your kids safe.
• Tread lightly. Growers have boosted THC levels to all-time highs, so cannabis is more potent today than even just two years ago.
• Different strains do different things. Sativa strains are likely to elevate your mood with a lucid, energized high while indica strains may mellow you out. Factor in terpene profiles, which vary greatly from strain to strain, and the effects grow exponentially. Ask your budtender for advice.
• Respect the smell. Not everyone likes the odor of marijuana plants or the resulting smoke. Grow/consume accordingly.
• Eating edibles? Err on the side of too little rather than too much. Edibles can be much stronger than smoking or vaping, but take up to two hours to kick in. If you never or rarely indulge, start with 2 mg of THC. Smoke several times a month? Try 5 mg. Several times a week? Then 15 mg is where you want to be. If you're getting high every day, 45 mg will treat you right.
• Keep some pure CBD oil around for emergency purposes. If someone gets too high, a pure CBD product (with no THC) can help them come down quicker and more smoothly. It is plant science magic.
• Talk to your kids! It's confusing with cannabis going from being illegal to legal for those 21 and over. Our youth, specifically our teenagers, are on the front lines of this confusion. Stress to them that cannabis is dangerous to developing minds no matter its legal status. A great resource for parents is twotentwice.com/guides/marijuana-and-parenting.
• Remember the locked liquor cabinet? It's time for a similarly secure place for your cannabis and devices. There's nothing safe when it comes to marijuana and kids, so it's up to us adults to use responsibly. Edibles and vaporizer pens are way too easy for kids to use, so hide them well.
Know Your Pot Parlance
CBD: Cannabidiol is responsible for many of marijuana's positive health effects and, when consumed alone, does not get the user "high." It's being used to treat arthritis, diabetes, multiple sclerosis, epilepsy, depression, and much more.
Strains: Like many other agricultural products, cannabis has been bred into many different varieties, or strains. The main subspecies are sativa (originally from Eurasia and thought to be a more energetic body high) and indica (from India, a more sedate, heady experience). There are also hybrids now. Today, a menu may feature such names as Granddaddy Purple (indica), Ghost Train Haze (sativa), and Mango Kush (hybrid).  
Terpenes: Though produced by the resin glands of many plants, these fragrant oils are prominent and diverse in cannabis, with different terpenes responsible for different aromas and psychoactive effects. Myrcene, for instance, smells like clove, is also found in mango, works as a sedative, and is also anti-inflammatory.
THC: Tetrahydrocannabinol is one of more than 100 cannabinoids found in cannabis but considered the principal psychoactive. Legal marijuana now includes measures of how much THC is in each strain, vape hit, edible, and so forth.
Vaporizers: The fastest-growing segment of the cannabis industry, vaporizers use electricity to heat up either cannabis flowers or extracts like oil to vaporize the active elements for inhalation. Many prefer this method due to its convenience, comparable lack of smell, and perceived health benefits compared to inhaling smoke, although the jury remains out on the latter for now.