Living
Hot Rod Limo Back in Action
Fire, Mudslides Took Tour Business Off the Road for Weeks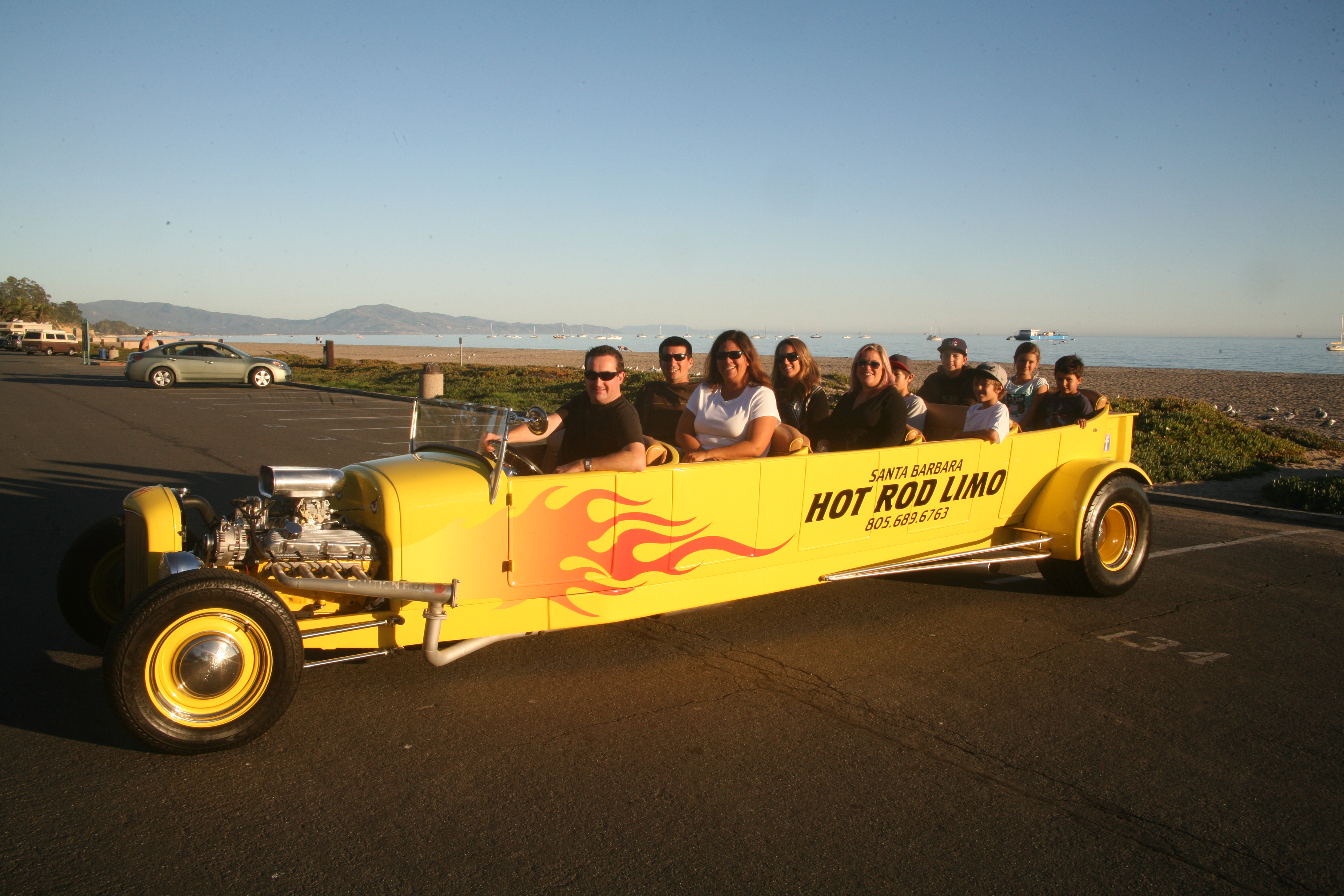 Have you ever seen the Santa Barbara Hot Rod Limo? The long, loud, custom-built 1927 Model T Ford carrying a bunch of smiling people all over town? It's hard to miss. But you likely don't know how the scenic tour and event service business came to be.
Fifteen years ago, Santa Barbara residents Andrea and Justin Plackett had corporate jobs in the medical enhancement field. Yet they had always dreamed of being their own bosses. "We wanted a business we could run from anywhere, even on vacation," said Andrea. Justin had an interest in cars and briefly worked at a limousine company. So, while both were still working full-time, they bought their first sedan and started A and J Limousines in 2003.
Not long after, the Placketts decided to commit to the limo business and bought a second vehicle. Over the next few years, more vehicles were added to their fleet, and today A and J Limo is the premier black-car service in the Santa Barbara area. With a number of high-end vehicles, including an impressive and rare Mercedes-Maybach, they offer wine tours, rides for weddings and events, and airport transportation. They serve a distinct corporate clientele and even a few celebrities.
In 2013, Justin had an idea. "I saw a red hot rod in Los Angeles doing tours, and I thought that would be awesome here in Santa Barbara." The car took about a year to build, he said, "and as far as we know, [it] is the only one of its kind in the world."
Both businesses were heavily impacted by the Thomas Fire and subsequent mudslides. "The hot rod was pretty much off the road for six weeks," said Andrea. "We canceled all the Christmas lights tours, and our route is now different as we used to go by Butterfly Beach."
Fortunately, the hot rod is back in action, and having just celebrated their 15-year business anniversary, the Placketts thanked the Santa Barbara community for their continued support and said they look forward to the next 15.