Books
Captain Liz Clark Comes of Age in 'Swell'
Sailing Surfer's Autobiography Is Page-Turning High-Seas Adventure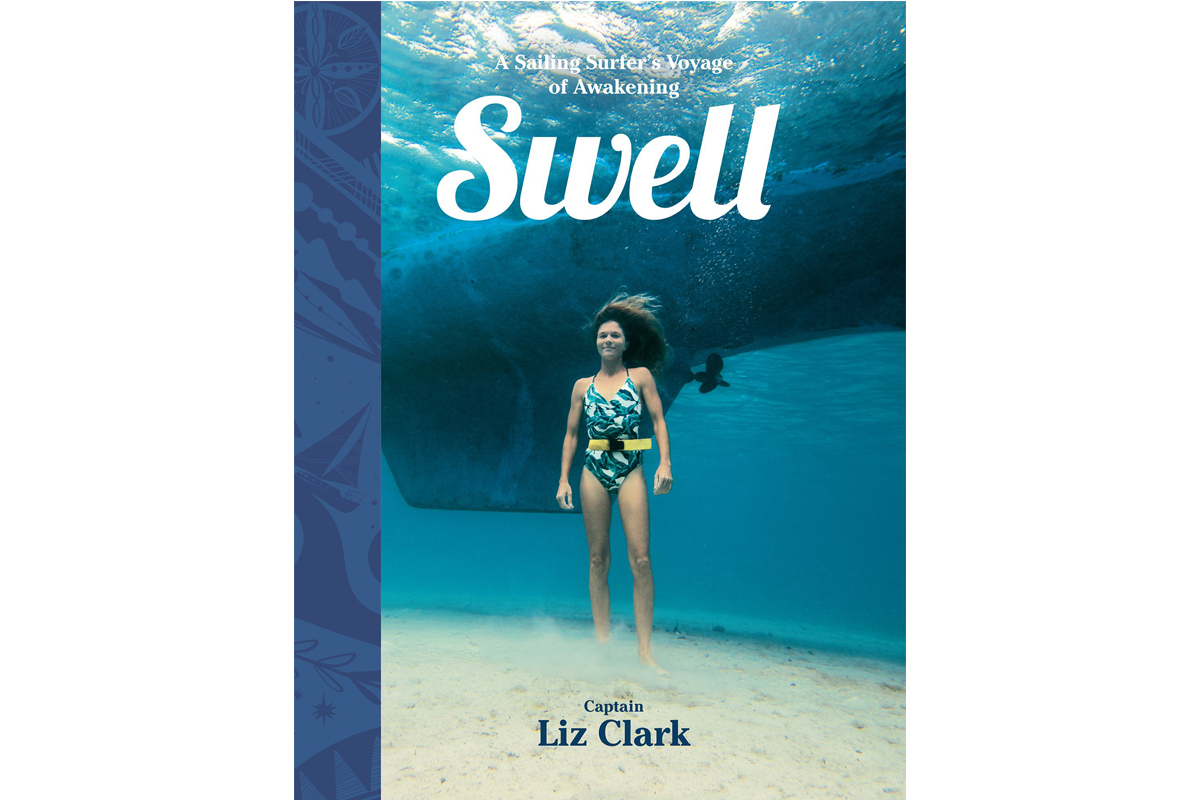 It has been over a decade since Liz Clark sailed away from Santa Barbara Harbor. The freshly minted UCSB grad and longtime Endless Summer bartender took off into the big blue with rose-colored dreams of circumnavigating the globe and harvesting waves along the way. She was young, inexperienced, and impossibly hopeful on that fateful October day in 2005 when she and her refurbished Cal-40 named Swell rounded the green marker buoy just past Stearns Wharf and made their first move toward open ocean. Some 20,000 nautical miles later and Captain Clark is still out there.
Well, sort of. Her boat is docked somewhere in French Polynesia as Captain Clark embarks on a radical new adventure stateside for the next few months: a good old-fashioned book tour. Earlier this month, Patagonia published Swell: A Sailing Surfer's Voyage of Awakening, and the captain turned author is making ports of call up and down both coasts to celebrate. And rightfully so: The 320-page book is an absolute gem of a read. (And, for us here at the Santa Barbara Independent, marks a proud/fun moment as we hosted Clark's very first blog, Girl Surfs World, during the first two years of her voyage.)
From a certain view, Swell the book is a classic autobiography, one that details and celebrates the highs and lows of an anything but ordinary young life. However, when taken in its full measure, Swell quickly transcends the genre and becomes something markedly more and entirely original. It is a book about self-discovery and challenge, about the natural world and the profound personal lessons to be uncovered when we look for a better version of ourselves out along the edge of the wilderness. It is real and raw and endlessly inspiring. The language and storytelling are a page-turning blend of high-seas adventure, onshore drama, hard-earned insights, and poetic nature observations. The pictures are like a mini tropical surf adventure unto themselves, perhaps surpassed only by the whimsical illustrations (by Ventura's Daniella Manini) that brilliantly pepper the book and serve as tonal touchstones for every chapter. And then there is Amelia, the tabby cat that Liz adopts from the jungle somewhere along the way. Affectionately known as Tropicat, the kitty becomes a most unexpected yet remarkably competent first mate for Captain Clark.
However, the true star of the book is the captain herself and the way that we can feel her growing with each passing chapter. Her consciousness, her feminism, her humanity, and her activism — it is all evolving as the story unfolds. We recognize ourselves in her moments of honest vulnerability and feel ourselves rise along with her as she overcomes demons both inside and out. It is this element of the book that I, as the father of a 3-year-old girl, am most jazzed about. Indeed, the book, like the woman who wrote it, is empowering and hopeful and just plain impressive.
4·1·1
Captain Liz Clark will be at the Sandbox (414 Olive St.) this week, Saturday April 7, for a book-signing. The event starts at 7:30 p.m. and is free. For more info, call (805) 770-8177 or go to swellvoyage.com/booktour.