Arts & Entertainment
LCD Soundsystem's Alt-Rock and Synth Riffs
Electronic-Dance-Rock Band's Set Amazes Audience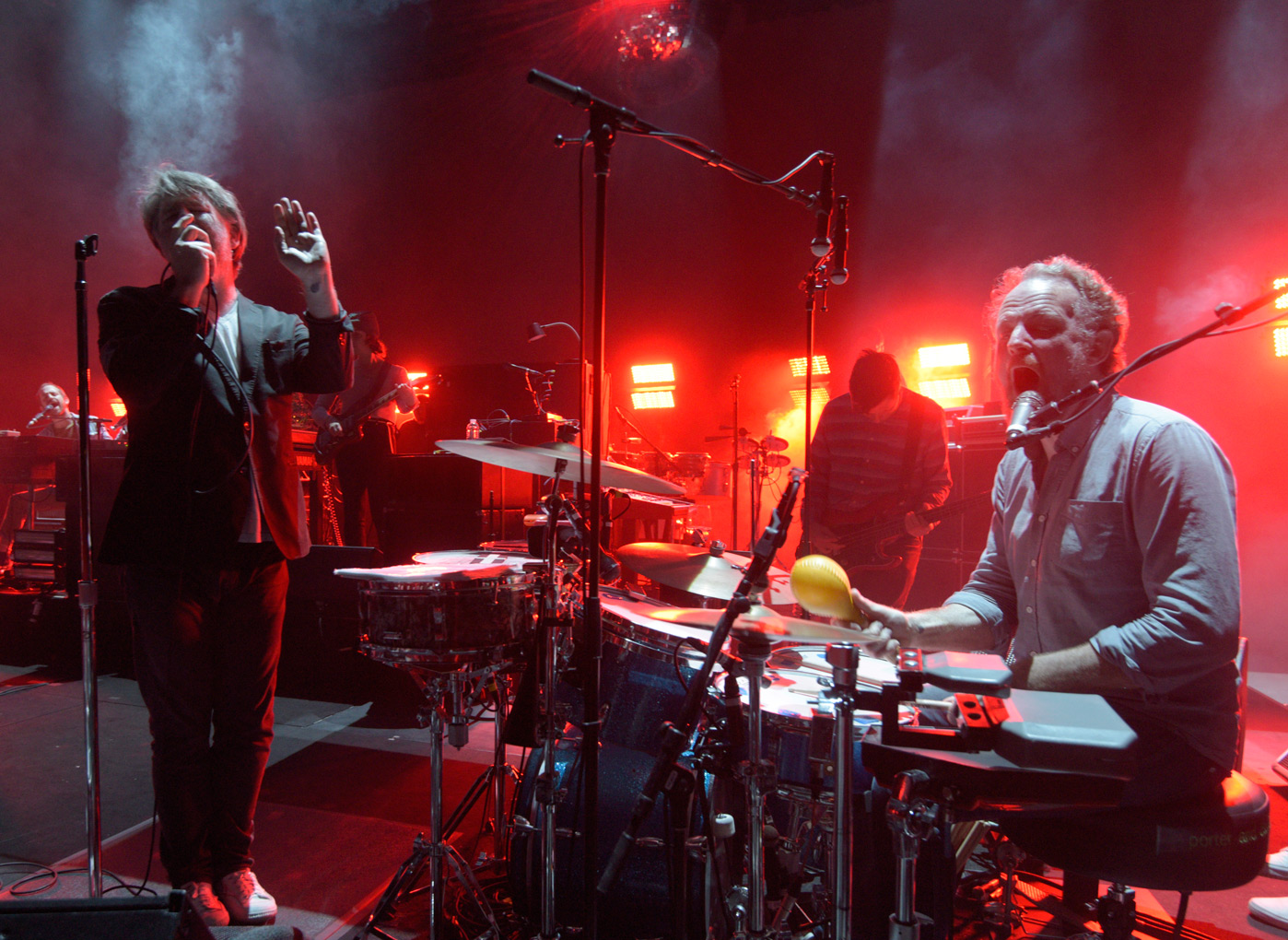 Last Thursday night, LCD Soundsystem filled the S.B. Bowl with effervescent sounds of '80s alt-rock and synth riffs coupled with swelling guitar solos that sent shock waves of amazement through the crowd. The groovy opening set by DJ Poolside provided a seamless transition into LCD Soundsystem's percussion-based show, which the band peppered with mid-tempo funk hits primarily from its 2017 album, American Dream, and 2010's This Is Happening.
Frontman James Murphy cradled his microphone like a lifeline during the band's riveting performance of "Get Innocuous!" Clad in disheveled attire that made him look like he was late for a job interview, Murphy made clear his unsentimental attitude as he directed the audience toward the digital clock counting down the minutes the group had left to perform. "See, we're going to perform until that clock hits zero," he said. "We're going to take a little break in the middle — you know, for bathroom purposes — and come back and perform three more songs for you."
Formed in Brooklyn, New York, LCD Soundsystem fills the stage with its eight-member group that includes Murphy, Pat Mahoney, Nancy Whang, Tyler Pope, Al Doyle, Gavin Rayna Russom, Matt Thornley, and Korey Richey. The band was keen on showcasing its music rather than engaging in nonsensical stage banter; it was here to execute a lively performance and instrumentally pinpoint why its songs have garnered legendary status. The buildup in various tunes, such as the electric deep cut "Tonite" and anthemic "Daft Punk Is Playing at My House," roared with the boot stomping and hand clapping of twenty-somethings.
Saving the best for last, LCD Soundsystem packed a punch with its final song trifecta, enticing people to stand up from their sitting positions. The light show accompanying the thundering "Dance Yrself Clean" illuminated the night in dazzling reds, supplementing the spastic energy building by the three-minute mark of the band's greatest hit.