Living
Variant Training Lab Will Make You Better, Faster, Stronger
Science, Tech, and Health Converge in New State Street Fitness Center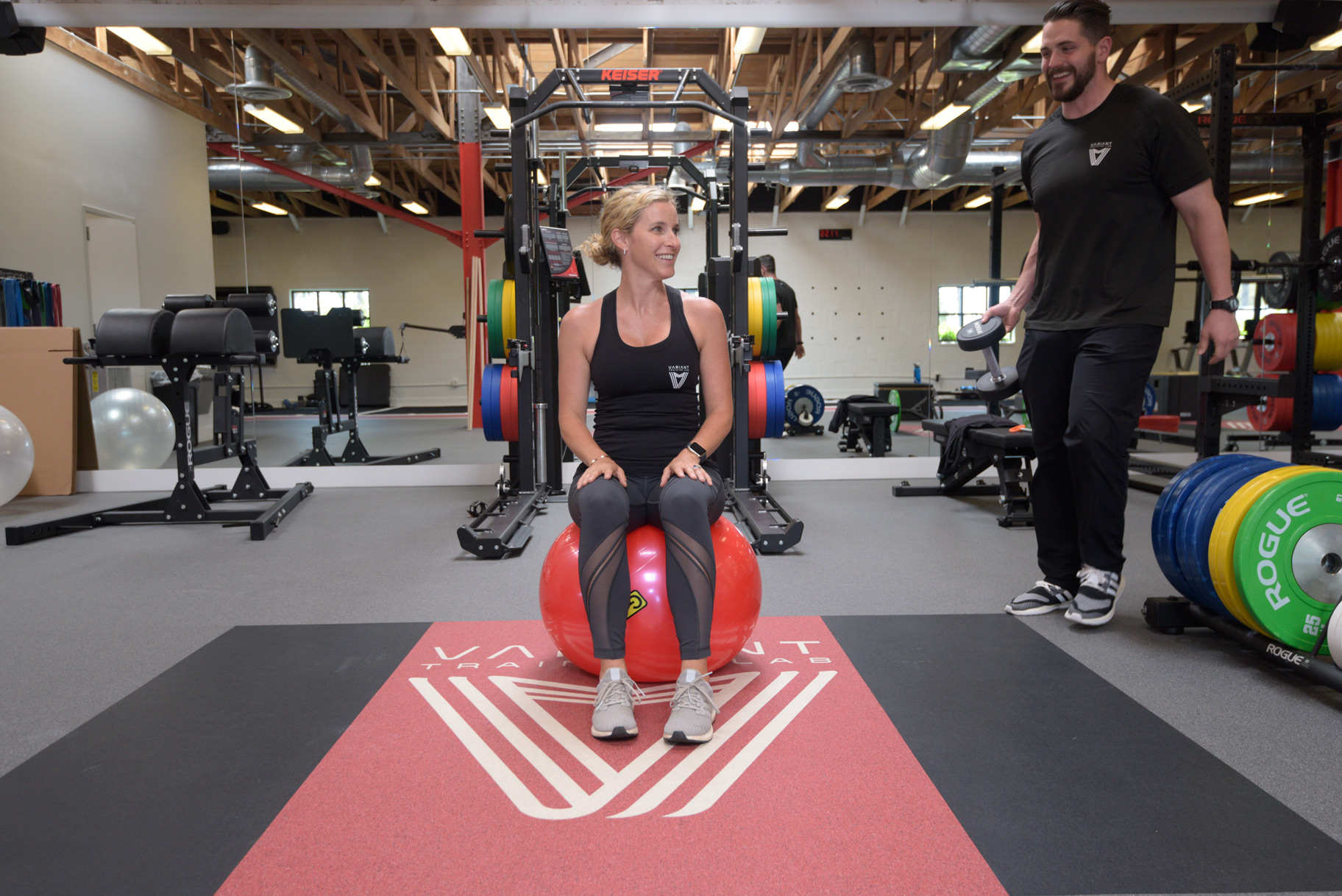 Variant Training Lab features all the bells and whistles of your typical gym ― treadmills, weight machines, medicine balls, etc. But look just a little closer, and you'll find a whole assortment of high-tech gadgetry that's nearly NASA-grade and completely fitness focused.
Just inside the entrance is a metal, doormat-sized force plate that calculates how efficiently a person transfers energy from the ground up through their body as they run and jump. Next to it is a waist-tall, black-and-white machine that determines ― via hand and foot electrodes ― exactly how much fat, muscle, and water a person has in their body. Deeper inside the lower State Street lab space is a dynamometer chair and monitor setup that measures the strength and torque of muscle groups, video motion-analysis equipment that documents the range and angle of movements, and infrared thermo-imaging gear, which pinpoints metabolic and inflammatory responses to exercise.
But Variant isn't preoccupied with "having cool things just to have cool things," explained President Evan Pratt, a Westmont College grad with a kinesiology degree who opened the Lab earlier this spring. The equipment provides the facility's medical clinicians and data scientists with the information they need to heal injured bodies and fine-tune healthy athletes. Variant, said Pratt, utilizes a proprietary "test, treat, train methodology" ― different from the standard (and often ineffective) insurance-ordered physical therapy model ― that paves a path from "recovery to reconditioning to performance."
Education is a major component of that process, Pratt continued. By enrolling in the Lab's small training classes and tracking their personal data through Variant's online member portal, clients understand at a high level how their bodies work and what they need to do to keep them in tip-top shape. "Understanding the issues is key to long-lasting solutions," he said. "We take the guesswork out."
Though Variant caters to high-end athletes, it welcomes any and all to sign up for a membership or drop in for single-session workouts. "If you have an issue, come on in," said Pratt. "Maybe you just want to get faster and stronger. We can fit you anywhere on the spectrum." There are always ways to improve performance, he continued, regardless of ability. "True agility is reactive. It's not predetermined."
Since their grand opening on March 31, Variant has already worked with polo, basketball, and rugby players and is collaborating with UCSB teams and coaches. The Lab is also partnered with the Research Institute of Human Movement (RIHM), a nonprofit research platform for academics and doctors. "We're all about making people feel good once they leave," said Pratt, "whether that means playing with your kid or playing basketball at a professional level."
For more information, visit varianttraininglab.com.