Real Estate
The Welder and the Zookeeper Unite
Elephant Iron's Quarter Century of Custom Design and Fabrication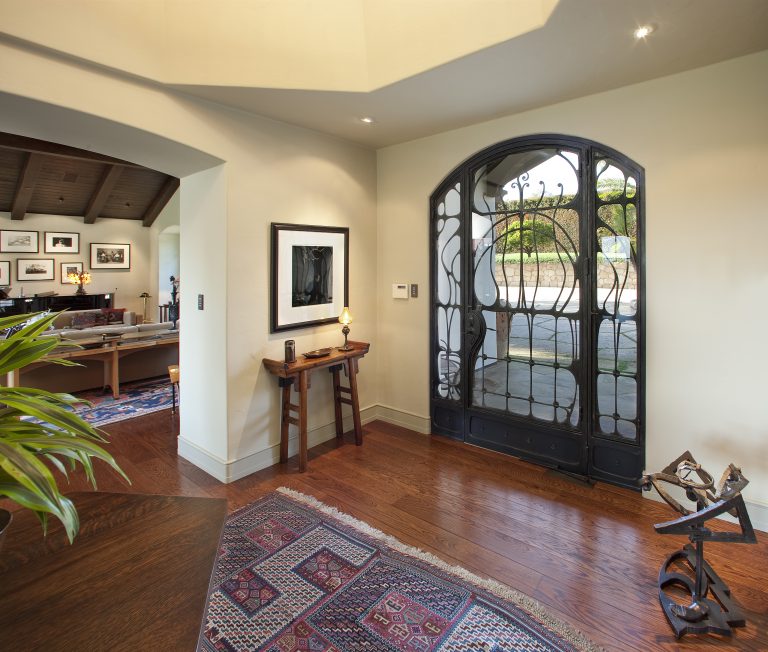 Behind a wide, nondescript door off a side street on Santa Barbara's Eastside, Gerry Endeman surrounds himself with the tools of his trade — welders, cutters, grinders, files, and all the attendant safety gear. As a welder and business partner at Elephant Iron, Endeman's work runs the gamut from bidding and designing to fabricating and installing. At the core of it, though, he's an artist.
Endeman grew up in the Santa Ynez Valley, a creative kid who took a year of art classes at Allan Hancock College on scholarship before joining the U.S. Navy. After a year in Italy, he transferred to Guantánamo Bay, Cuba, where he took up welding and spent three years repairing warships. Back home in Santa Ynez, he found a lot of welding work on agricultural operations and developed a hydraulic dump trailer for farmers and ranchers. "I still see some of those around town," Endeman said matter-of-factly, with a hint of pride.
Endeman joined Elephant Iron about 25 years ago. Back then, the business was simply called Peter Grim Welding and headquartered in the back of Grim's beat-up Volvo wagon. Grim, who also grew up in Santa Barbara, found his knack for welding at Santa Barbara City College, where he took night classes while working days at the Santa Barbara Zoo, training and tending to elephants, sea lions, and parrots, among other attractions. Soon enough, the zoo started hiring Grim for his welding skills, and his career slowly shifted from zookeeper to full-time welder, around 1985. "The elephants were my weld inspectors," Grim remembered with a laugh. Among other memorable projects, Grim built the zoo's first lion cage. (Turns out, Endeman has also built a lion cage, at Neverland Ranch, where he also created a steep walkway and platform from which Michael Jackson could stroke a pet giraffe.)
Grim changed the name to Elephant Iron about 15 years ago, honoring his old four-ton friends. These days, Endeman and Grim are partners, Grim heading up the paperwork department while Endeman shines in his creative element of conceptualizing, drawing, and fabricating high-end ironwork. "We certainly aren't the cheapest shop in town," Endeman says. "But we do the nicest work."
As for their longstanding collaborations with Giffin & Crane, Grim takes comfort in the fact that he and Endeman have confidence in the building team, and vice versa. "Working with Giffin & Crane, we all know that each person is always moving toward solutions," Grim said.
Giffin & Crane General Contractors Inc. has been building custom homes in Santa Barbara since 1986.