News
Santa Barbara City Cops Chase Away Canna-bus
Owner of Mobile Dispensary Claims Ignorance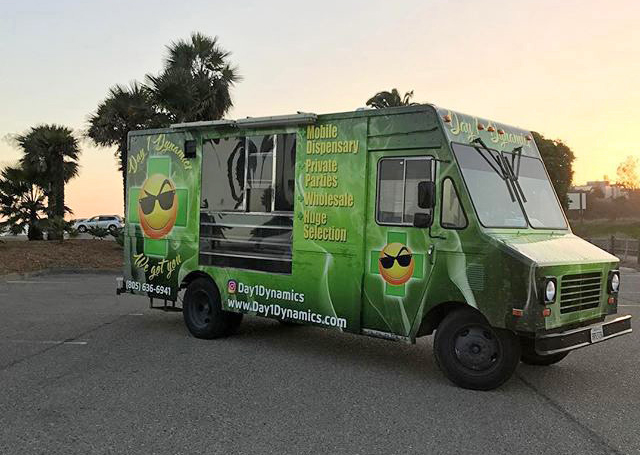 The Santa Barbara Police Department received a number of calls from concerned citizens Saturday, May 5, reporting a marijuana food truck on De la Vina Street. Self-described as a mobile medical marijuana dispensary, Day 1 Dynamics (D1D) offers everything from pre-rolled joints to gummies and cannabidiol (CBD) oil, all at competitive prices. D1D, affectionately known as BudBus, also offers services for a number of occasions, including barbecues, weddings, and music festivals. At least they used to, before being reported to the authorities.
The owner and driver of D1D appears to be Jeffrey Young, no affiliation with attorney Jeffrey Young. Young's aim, as advertised online, was to "move product." His first Instagram post as D1D dates back to November 2017 and his most recent to May 5, 2018, the day his bus was reported to city police.
When contacted and questioned by authorities, Young claimed ignorance of law. In the City of Santa Barbara, cannabis merchants must hold a local license and also be registered with the State Bureau of Cannabis Control. The D1D driver had neither.
SBPD has yet to decide what its course of action will be but lists two options: either a criminal or an administrative violation. Anthony Wagner, public engagement officer with SBPD, expressed serious doubt about Young's claim to ignorance of law considering the investments made in the vehicle and supplies he had with him. "This is the black market," stated Wagner. "This is what the black market looks like." Young did not respond to requests for comment by press time.