News
Trio Stops the Show at Board of Education
More Than a Dozen Appeal to District to Keep Music Programs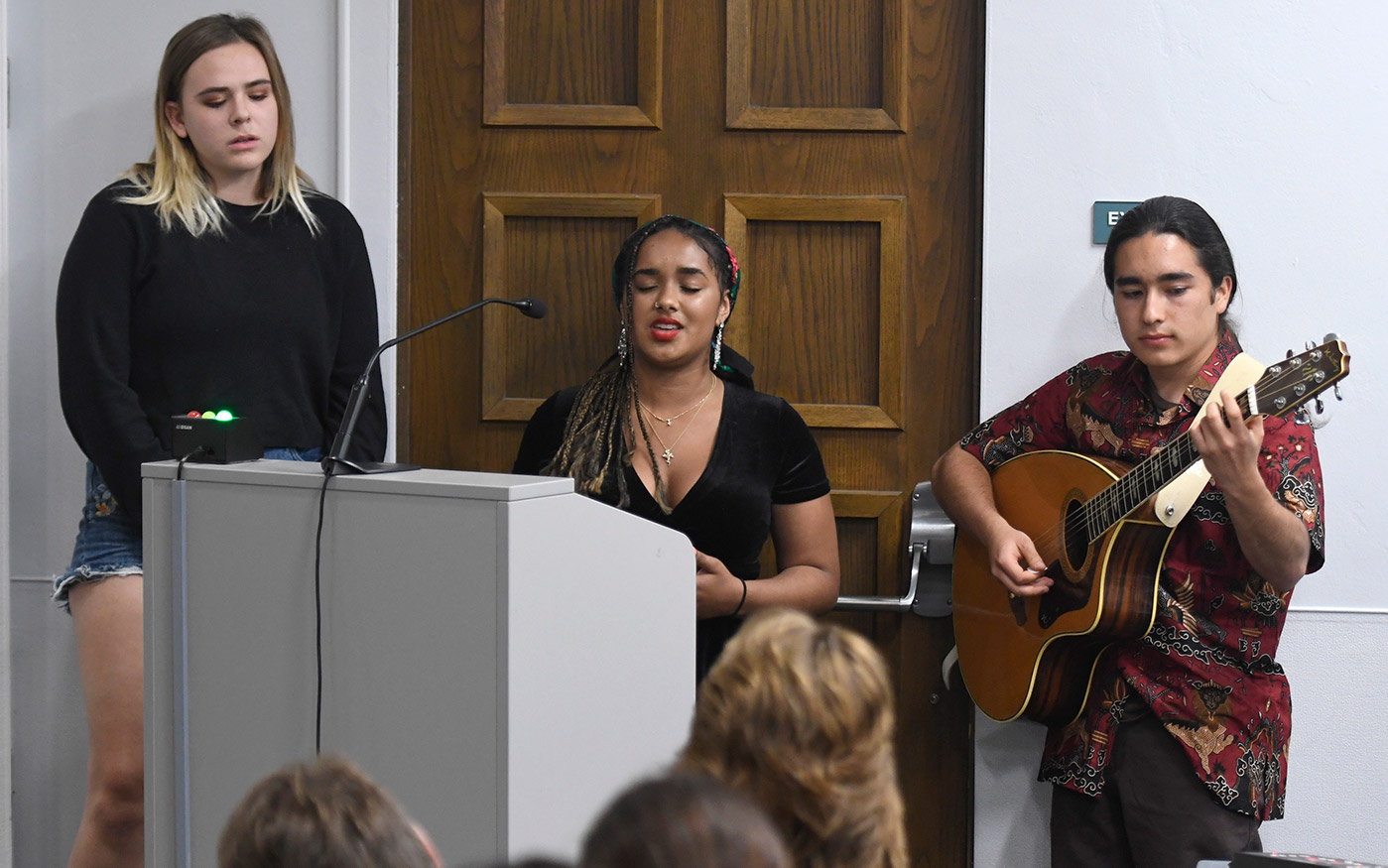 More than a dozen music teachers and students showed up Tuesday evening at the Santa Barbara Unified School District's Board of Education meeting to voice concern for the district's musical instruction. Specifically, speakers lamented the scaling back of the powerful output of Stephen Hughes, a music teacher at La Colina Junior High who can no longer also teach at Open Alternative School, because it's been shut down. Another respected band leader, Kearney Vander Sal, is said to have packed up and move away, citing the district's lack of support for music classes throughout secondary instruction.
Generally, the speakers praised the academic and creatively sound life experiences that training in the arts can instill in young minds. (Pictured, from left) Ashley DeLepaña and Iyana Brown, both attending Santa Barbara High School, and Amherst College student Chimaway Lopez stole the show with a rendition of 1964's "A Change Is Gonna Come" by Sam Cooke. "We just wanted to show what a musical education means to us," Lopez said.
Editor's Note: This story was corrected on May 29. Chimaway Lopez attends Amherst College, not SBCC.