Arts & Entertainment
John Butler Trio Plus on Tour for Upcoming Album
Aussie Jam Band Plays the Granada June 18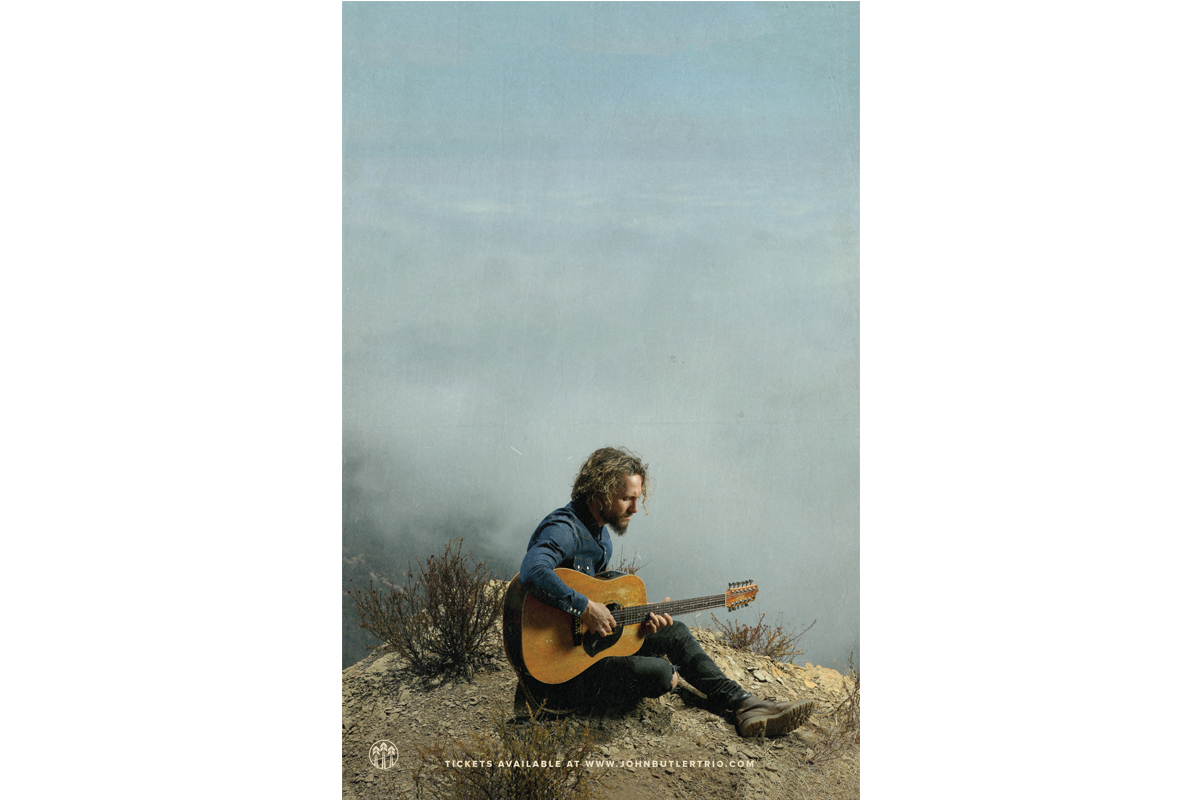 Certain bands simply must get out and prove themselves on the road. Phish, obviously, and the Grateful Dead, but bands such as Pearl Jam and the Red Hot Chili Peppers and performers like Jack Johnson, Dave Matthews, and Ben Harper all have this in common. So does John Butler, who will hit the stage at the Granada on Monday, June 18, with a five-piece band he's calling the John Butler Trio Plus. He's been delivering the goods live since the late 1990s, and his relaxed yet swinging approach to jamming on amplified acoustic guitar has made fans not only of millions in his home of Western Australia but also of audiences at major American amphitheaters such as Red Rocks in Colorado, where Butler recorded an exciting live set for release as a two-disc CD/DVD in 2011.
Based on his most recent single, "Bully," which takes aim at companies in the resource sector that are trampling on the locals in Western Australia and the politicians who enable them, you might expect Butler to have a lot of fire in him for a confrontation with the forces of bullying currently sweeping the United States. But that's not his main objective. He'd rather bring people together, which he said was his job. "Mostly I want to give people the chills," Butler told me by phone last week. "I know that when that happens to me, I feel part of something that's bigger than I can understand, and it's spiritual," Butler said, adding his further intention "to spread benevolent wonder." Even as he retains his convictions about the reckless exploitation of Western Australia's natural resources by corporations and politicians, he looks forward to a healing role in America, where he'd like to see political divisions become less relevant and have more different kinds of people coming together in the oceanic feeling created by his deep grooves.
Butler's secret to longevity as a touring act lies in part with the fact that he has his own label and controls the release of his own recordings. He's got a full album coming out in August, so a lot of the songs he will be playing at the Granada will be new, but with a style like Butler's, they're likely to sound like they've been around forever. His roots in classic rock, blues, and folk feed a lively imagination and extraordinary feeling and dexterity on a variety of stringed instruments — six- and 12-string acoustic guitars, but also banjo and lap steel. He'll play all of them at one time or another over the course of the evening, joined by longtime bassist Byron Luiters, drummer Grant Gerathy, and two more musicians, one on percussion and vocals and the other on keys. Unwilling to give up his longtime association with the trio format, Butler landed on the "Trio+" concept to encompass this new live direction. It will allow him to reproduce the songs he's just written, which involve more instruments, in the live setting.
It's a good plan, as the trio sound remains at the core of Butler's appeal. When these musicians are in sync, they achieve an irresistible balance between their acoustic instruments and electric effects. Butler puts everything he plays through two Marshall amps, and his skill with this setup allows him to go everywhere sonically that he needs to go.
For those who haven't heard the John Butler Trio and are curious, I recommend the record that got them started in this country, the 2004 release Sunrise over Sea. Butler has evolved in many ways since then, but his signature sound is already firmly in place. Or better yet, get to the Granada and let the band prove itself the best way it knows how.
4·1·1
The John Butler Trio Plus will play Monday, June 18, 8 p.m., at The Granada Theatre (1214 State St.). Call 899-2222 or see granadasb.org.