Living
Party Proper Makes Music and Creates Community
Kayla Picciuto and Andrew Elia Holding Free Pop-Up Events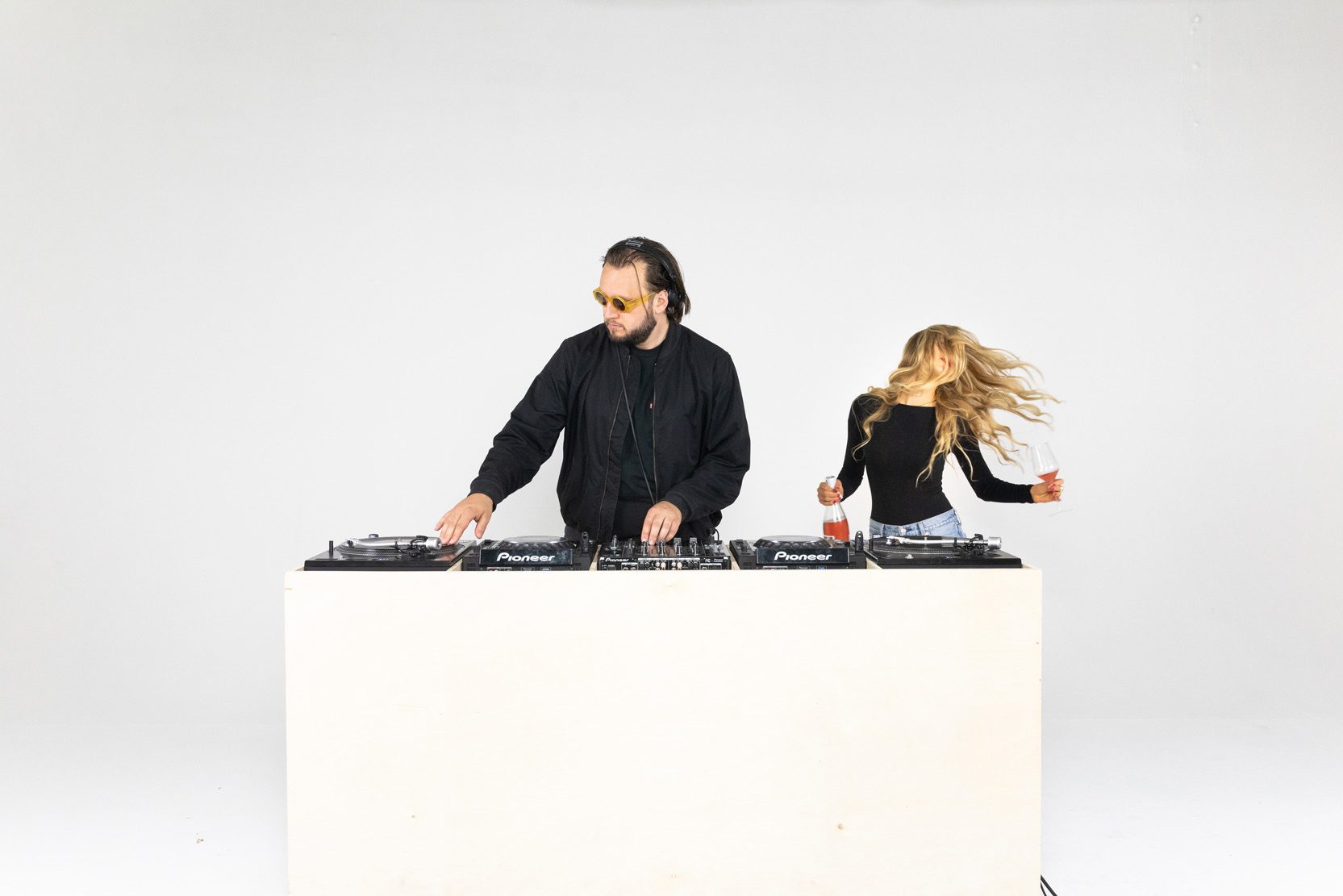 "We're telling stories with sound," Kayla Picciuto, cofounder of Party Proper, the new luxury deejay and sound service company specializing in weddings, parties, and corporate events, told me with a smile over a glass of wine at Satellite. Picciuto's partner in love and business, Andrew Elia (aka DJ Persian House Cat), spun the perfect funk soundtrack in the background.
"Through music we see ourselves as deeply connected to a bigger story, one of people coming together in celebration, in the spirit of togetherness," Picciuto said. "Where there's proper sound, magic happens." Fortunately for Santa Barbarans, it's a nonexclusive kind of magic, as the two masterminds of fun are now holding free pop-up events around town.
I attended their first event on a Tuesday night, entirely unsure of what to expect. Walking into Sama Sama's back patio, all my hesitation was immediately washed away by the groovy sounds of DJ Persian House Cat and Last Resort Forever joining forces behind a sleek, custom-built booth by area carpenter Nordic Woodcraft. Crisp beverages were served by Captain Fatty's and Welcome Coffee Cart with tasty bites from Satellite and Bibi Ji. People of all ages took to the dance floor, and friends struck poses behind a photo booth. I still wasn't sure what we were celebrating, but it didn't matter.
Elia and Picciuto met at The French Press four years ago, and as their relationship and inspirations evolved, they were able to combine Elia's dedication to deejaying and Picciuto's uncanny ability to connect people into Party Proper. "In January we launched Party Proper, in the oddest of times, right in the middle of the mudslides," she explained. "The fires and mudslides really brought home the importance of fully showing up for one another and of the power of healing." Picciuto described this as one their main motivations: "To bring people together in uplifting, embracing spaces — to dance, to smile, to feel free … this is healing; this is community."
Speaking with Elia about his goals as a deejay, it's clear it's more than a hobby. Referencing composer Richard Wagner's aesthetic philosophy of Gesamtkunstwerk, "total work of art" or "universal artwork," Elia explained his dedication to "read rooms and read places and fill them in totality with sound and art."
To get in on this artistic synthesis, check out Party Proper's next event on Wednesday, July 4, 4-8 p.m., on The Canary Rooftop (31 W. Carrillo St.).