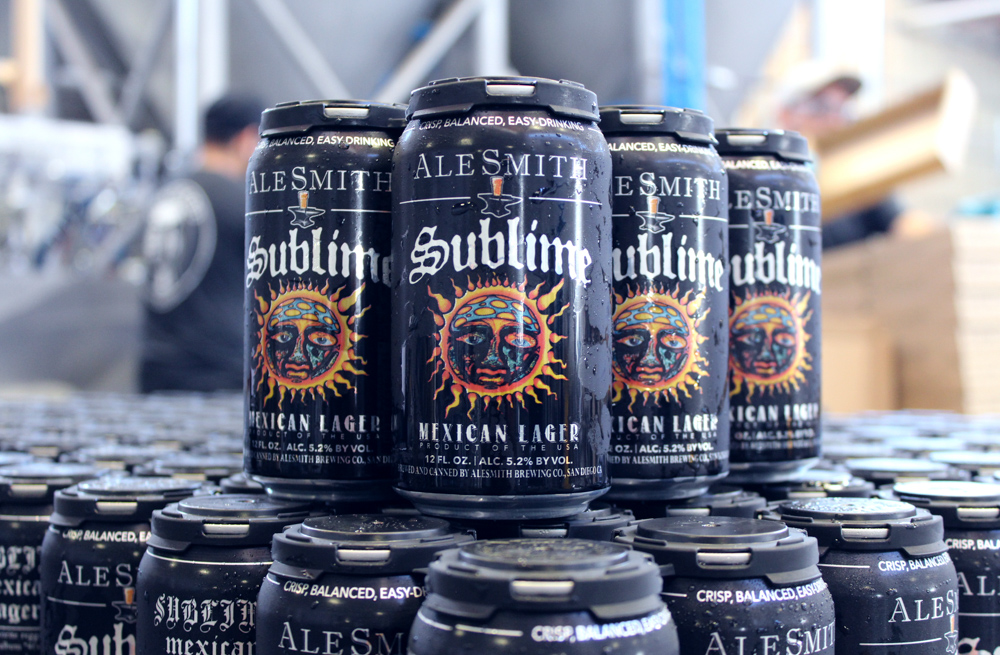 Famed San Diego microbrewery Alesmith has long celebrated Southern California, from its Pale Ale .394 as a tribute to Tony Gwynn to this perfect summertime release to honor beloved reggae punks Sublime.
This lager fittingly skanks along smoothly with just a hint of thrilling malice; the malts are just a bit maltier than an actual Mexican beer, and while someone with taste buds blown out by über-IPAs might go "meh," there's a bit more hop bite than is typical for the style, too. You know, California taking stuff from elsewhere and goosing it just a bit to make it its own.
Heck, it's even more deep gold than straw yellow in the glass, if you bother not to drink it out of the can, but that extra step of pouring seems to defeat the idea of a summer's-day beer to begin with. You need that cool can at your sweaty neck before you drink.
See alesmith.com.