Cover Story
'Indy' Staff's Reading Picks
Books We Love — From Mystery to Romance to History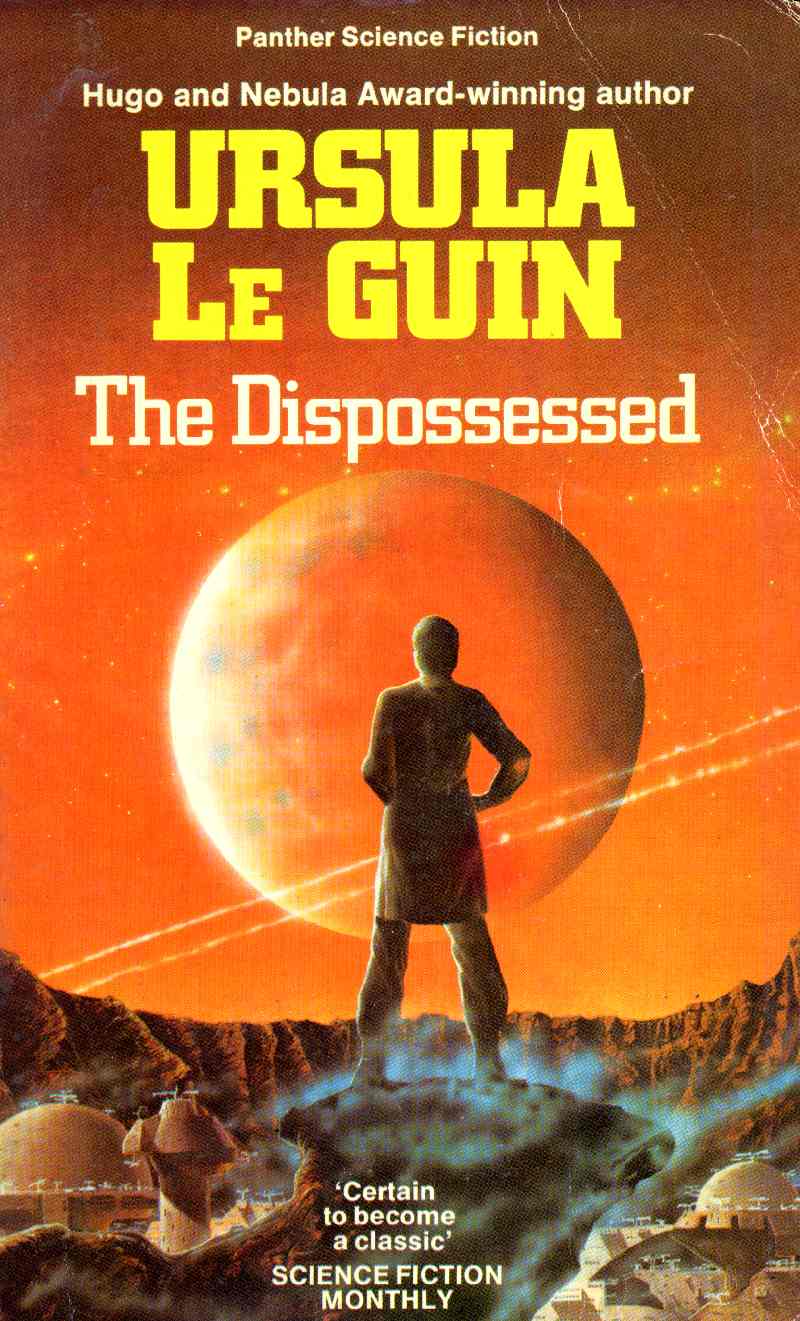 Caitlin Fitch, Creative Director
The Dispossessed | Ursula K. Le Guin
An award-winning (for good reason) science-fiction novel from the '70s about a socialist utopian planet of revolutionaries that orbits an Earth-like planet of consumers and the attempt by a physicist to help the two societies communicate after years of isolation from each other. It's fantastically written and covers issues of social justice while being exciting and magical the way a good science-fiction story should be.
Men Explain Things to Me | Rebecca Solnit
The inspiration for the word "mansplaining" can be found in this collection of seven essays on feminism that are accompanied by beautiful paintings by Ana Teresa Hernandez. Artfully written and powerfully worded, this book will inspire and ignite the way you think about feminism.
Sarah Sinclair, Director of Advertising
We Are Never Meeting in Real Life | Samantha Irby
I recently visited Powell's City of Books in Portland, Oregon. I had to limit my purchases to fit in my carry-on, so I broke my usual novels-only tendency to purchase this book of essays. By the end of the short flight home, I had laughed, cried, and cringed, and was completely in love with Samantha Irby. Her tongue-in-cheek descriptions of situations in her life ​— ​from why she should be the next Bachelorette to why her career in customer service at a veterinarian's office equips her for anything else in life ​— ​are endearing, searing, and cuttingly comedic. A fun, rollicking, and thought-provoking read that lodges deep in your heart.
Matt Kettmann, Senior Editor/Food & Drink Editor
Adventures on the Wine Route: A Wine Buyer's Tour of France | Kermit Lynch
First published in 1988, with a 25th-anniversary reissue in 2013, this is the legendary Berkeley wine importer's colorful, opinionated, eye-opening travelogue of his early days meeting those vignerons from the Loire to Languedoc who have become the most coveted names in the fine-wine market.
Ancient Brews: Rediscovered and Re-created | Patrick E. McGovern
This 2017 ale-by-ale tour shows how the world's leading beverage archaeologist identified the world's oldest fermented drinks, explains how they fit into the past, and then reveals how he made them with Dogfish Head's Sam Calagione, complete with recipes.
Emily Cosentino, Marketing and Promotions Manager
The Astonishing Color of After | Emily X.R. Pan.
This is a beautifully written magical-realist young-adult novel that follows Leigh, a Taiwanese American dealing with the aftermath of her mother's suicide alongside her absent father. Leigh travels to Taiwan to meet her estranged grandparents in hopes of connecting with her mother's early life and homeland. Told in shades of color, this plot dives heavily into father-daughter relationships, suicide, and grief. Readers flirt with the Taiwanese language and traditions while being immersed in present-day Taiwan.
Nick Welsh, Executive Editor
Any of the 18 books in Tony Hillerman's mystery series about two Navajo cops
Jim Chee and his former boss Joe Leaphorn do their dance across the generations, solving murders most foul ​— ​but rarely gory ​— ​against the backdrop of Navajo and Hopi mythologies set in New Mexico. Their friendship is both tender and tense; it evolves from book to book. So too do their respective romances, and the women they love are real, not just props. Always the subplot is cultural identity; it's never easy and always complicated. One of Hillerman's great virtues is he's never preachy. He writes simple, he writes plain, and he writes exquisitely when describing the landscape, which is really the star of the series. For people assaulted by the frenzied noise of news, a Hillerman book is a great place to park yourself. Soak it up; soak it in; exhale. Then turn the page. The Surgeon General is correct ​— ​they're highly addicting.
The Quiet American | Graham Greene.
Greene was writing about Vietnam in 1955 and nailing it. It would take David Halberstam another 17 years to get the same picture when he wrote The Best and the Brightest, and about three times as many pages. Greene was one of the great self-loathing Catholics who still believed in spite of it all. The book is suffused with that spirit. Greene wore his cynicism with a raw, poetic beauty that still astonishes, in a time when America believed progress was its most important product. His is a cynicism of moral horror, not just a tired-out pose. Greene got that the world needed to be protected most from those who thought they were saving it. The writing is amazing, and the insight remains scathingly contemporary even with the considerable passage of time. His descriptions of the ravages of napalm are horrific and understated.
God Save Texas | Lawrence Wright.
Wright is best known for his nonfiction articles in the New Yorker and his book The Looming Tower, one of the most defining pieces on Al Qaeda ever written. But in God Save Texas, Wright shifts into gears you can only wonder at, telling an amazing story of his home state. The stories are great, but the writing induces whiplash. How the hell did he do that? you'll wonder. How did he manage to even think that thought? One can only hope he suffered a great deal writing it; he makes it so irresistibly easy to read. It's not fair.
True Grit | Charles Portis
Yes there have been two great movies made from this book, told from the point of view of a prickly stubborn, mean, smart, opinionated 14-year-old determined to avenge the shooting of her father. The writing of this book, published in 1968, is all of those things as well. The first movie version starred John Wayne and the more recent version Jeff Bridges. But truly, the star of the show is Mattie Ross, the main character concocted by Charles Portis, who, with True Grit, stuck his fingers into the light socket and gave us all the juice.
The Neighborhood | Mario Vargas Llosa
Steamy Peruivan potboiler detective story with lots of sex and more literary street cred than one can shake a stick at.
Ethan Stewart, Editor at Large
But What If We're Wrong?: Thinking About the Present As If It Were the Past | Chuck Klosterman
The latest offering from everyone's favorite intellectual culture nerd, this book is about as big of a mind fuck as you can imagine. It requires some Olympic-grade mental gymnastics to keep up, but the reward is truly expansive for the reader. It is impossible not to think new things about our modern world after reading this book.
Bore Hole | Joe Mellen.
A real-deal, contemporary-times banned book, this memoir takes an intimate and fascinating look at the seldom-celebrated tradition of drilling a small hole in your head to forever improve your cognitive function or, as the author puts it, "to get high forever."
Marianne Partridge, Editor in Chief
The Little Red Chairs | Edna O'Brien
A novel that shifts from the normality of Irish village life to the unimaginable horrors humans suffer every day. A gifted, lyrical writer, O'Brien skillfully shows the kindness and generosity of people while allowing the reader courage to read the evil that dwells inside us all. It's a strong narrative story.
The Blue Hammer | Ross Macdonald
Great mystery that takes place in a clearly identifiable Santa Barbara.
The Old FILTH Trilogy | Jane Gardam
FILTH stands for Failed in London Try Hong Kong. This book is about three British people whose lives intertwine in England and Hong Kong.
Athena Tan, Copy Editor
Mean | Myriam Gurba
An irreverent memoir about growing up half Mexican, half Polish, and 100 percent cheeky feminist in Santa Maria in the '90s.
Maggie Yates, Writer
Theatre of the Unimpressed: In Search of Vital Drama | Jordan Tannahill
Exposing the current state of theater from the angles of artistry and business, professional theater artist Jordan Tannahill offers a wry, disenchanted view on the perpetuation of dull, tired, outdated theater that turns audiences away from this ancient and vital art form. The book also explores the divide between theater as art and as entertainment and attempts to isolate the process for creating powerful theatrical work.
Charles Donelan, Executive Arts Editor
Salvage the Bones | Jesmyn Ward
This National Book Award winner is about a young girl and her extended family who hunker down on the Mississippi gulf coast as Hurricane Katrina comes at them. It's harrowing but also weirdly beautiful. (Ward has now won the National Book Award for Fiction twice, once in 2011 for Salvage the Bones and then again in 2017 for her latest, Sing, Unburied, Sing.)
Outline | Rachel Cusk
The narrator is a woman who has left her home in London to teach a summer writing workshop in Rome. The sly, sideways technique of this very readable narrative gets under your skin like vintage existentialism. Cusk ponders heavy, emotional subjects like divorce and dramatizes intense experiences such as an abrupt, unsolicited physical pass with a pleasing yet provocative air of detachment.
Ninette Paloma, Writer
Astonish Me | Maggie Shipstead
The book swan dives into the underbelly of the ballet world with gratifying melodrama, drawing readers into the fictional (and eerily relevant) lives of a group of professionally stellar and privately bedraggled dancers. Sashaying between New York, Paris, and California over the course of three decades, their stories collide into one satisfying climax that has all of the components of a noteworthy summer read.
The Invisible Bridge | Julie Orringer
This is an achingly touching novel of heroic proportions (624 pages to be exact), recounting the historical events leading up to and into World War II through the lens of a young Hungarian architecture student. Through war-torn Europe, a love story endures that will elevate your spirit even as it simultaneously breaks your heart.
Suzanne Cloutier, Advertising Representative
The Inevitable: Understanding the 12 Technological Forces That Will Shape Our Future | Kevin Kelly
This book explores the advances in technology that are likely to occur in the next few decades. After reading it, I have a new appreciation for our current gadgets and gizmos and a better understanding of what AI is and what it will do in the near future (no robot overlords just yet). The future looks either really cool or really creepy depending on one's perspective, but it's pretty much guaranteed that things will be moving so fast that even the most tech-savvy genius will have trouble keeping up with the bazillions of new products and technologies heading our way.
Brian Tanguay, Writer
Love in the Time of Cholera | Gabriel García Márquez Who can resist a sprawling, epic love story?
All the Light We Cannot See | Anthony Doerr A brilliantly realized novel, taut with suspense and hope.
Michelle Drown, Senior Editor/Arts Editor
The Golden Spruce: A True Story of Myth, Madness, and Greed | John Vaillant
Vaillant's page-turning tale weaves several threads into a gripping tapestry. At the center is a 300-year-old golden Sitka spruce on British Columbia's Queen Charlotte Islands. The exceedingly rare tree, which was sacred to the native Haida population, was chopped down in the middle of the night by logger-turned-eco-protester Grant Hadwin. Vaillant's engrossing explorations of each branch of the multipronged story offer up detailed research with a narrative that clips along like a mystery novel. Readers come away having learned about the history ​— ​and ecologically dire consequences ​— ​of the Pacific Northwest's logging industry, the fierce resilience of the Haida, and how Hadwin went from a successful logger to a madman who fell off the grid.
The Plantagenets: The Warrior Kings and Queens Who Made England | Dan Jones
In this highly readable book, historian Dan Jones reveals the plots and jealousies, backbiting and successes of one of Great Britain's longest-ruling families. Beginning in 1154 with Henry II, the House of Plantagenet held the throne until the death of Richard III in 1485. During its nearly three-century reign, the dynasty transformed England ​— ​for example, English became the national language, Magna Carta was created, and Wales was conquered and brought into the fold of Great Britain. With snappy storytelling, Jones lays out the exciting, mysterious, thrilling, scandalous, sometimes-ridiculous stories of this founding dynasty, proving the adage that truth is stranger than fiction.