Bottles & Barrels
Foot-Stomping Fury in Solvang
Melville's Dedication to the Practice; Plus, Wine and Beer Buzz Around Town
The practice of foot-stomping grapes to make wine is seen by many in the modern wine industry as a romantic anachronism, an I Love Lucy! parody without much contemporary relevance. But thankfully, the opposite is true: As a growing number of boutique winemakers realize that traditional practices often lead to better wines, feet are stomping in more and more cellars each year.
Few do so with such thoroughness as the folks at Melville Winery in the Sta. Rita Hills, where second-generation vintner Chad Melville puts every single lot of red wine through about a week of foot-stomping prior to fermentation. During peak harvest, that can mean 30 1.5-ton vessels requiring 15 minutes of daily work each — once fermented, aged, and bottled, those trodden pinot noir and syrah grapes amount to about 8,000 cases of finished wine.
"We put on a parka and our rubber boots, and we jump in there," said Melville, admitting people always mention that Lucy episode when they hear. "It's like doing a StairMaster for an hour. You're sweating. It's work. We don't just throw grapes at each other and giggle."
Foot-stomping is a critical component to Melville's other avowed technique, also a traditional method coming back to the fore: using the whole grape cluster's woody stems in the fermentation, which, in the right amounts, can enhance both flavor and structure of a wine. Structurally, whole-cluster inclusion adds tannins, which is especially critical when not using new oak barrels. On the nose and palate, the stems contribute herbal and savory touches.
"The key is to get in there and mix things up without crushing or ripping too many skins, without being too aggressive," said Melville, who could opt for punch-down staffs or pneumatically pressurized tools instead. "It's the most gentle way to extract some juice before fermentation." He sees the process as a sort of "reverse marinade," since liquid is being teased from the solids rather than being introduced into them.
Whatever the rationale, I can attest that it works. I just reviewed a wide swath of Melville's 2016 wines for Wine Enthusiast and believe they are some of the best pinot noirs I've ever tasted from the Sta. Rita Hills. They're fresh, juicy, and pleasurable, yet with a tightly woven texture and underlying herbal kick that's especially addictive.
There are numerous ways for you to get a taste of what Melville is talking about: You could visit his family's winery in the Sta. Rita Hills (5185 E. Hwy. 246, Lompoc) or check out their new tasting room in the Hotel Californian (120 State St.). "We wanted to touch more people," said Melville of why they opened that spot, which, as they expected, is functioning more as a wine bar than tasting room. "It's such a great location, and it's cool to be able to promote Santa Barbara County as a whole. It's working out."
But there is only one way to taste Melville wines and also stomp your own grapes: the first ever Solvang Stomp, on Saturday, October 13, 2-5 p.m., being held as part of the Santa Barbara Vintners Celebration of Harvest Weekend. In addition to the stomping and free foot towel, there are 25 wineries, a rosé lounge, lots of food, and live music on First Street.
The afternoon leads into the evening highlight at the nearby Solvang Festival Theater: the Central Coast premiere of Somm 3, which will be followed by a discussion with producer Jackson Myers, winemaker/somm Rajat Parr, and me as moderator.
Maybe all that stomping will show you another benefit too. "That's one of the reasons we love the harvest so much," said Melville. "We get back in shape and lose weight."
For tickets to Solvang Stomp and Somm 3 — which are $75 for general admission — see solvangusa.com/STOMP.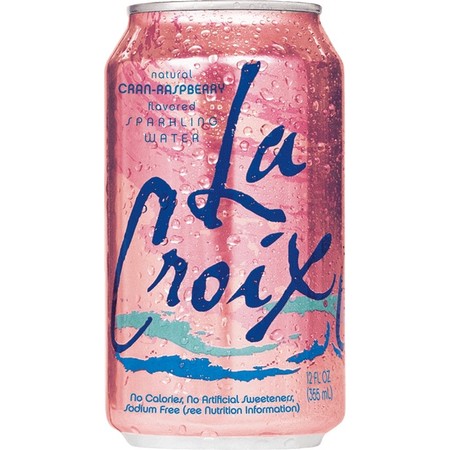 CANNED WATER WOES: I knew it was coming: LaCroix, the canned, "all-natural" sparkling water that's consumed the American market due to its affordable price and subtle flavors, is being sued for allegedly including unnatural ingredients. The most headline-inducing allegation concerns linalool, an ingredient reportedly used in cockroach insecticide. LaCroix claims it's all false. For now, that's enough for me — pass the pamplemousse!
BREWHOUSE OKTOBERFEST SEMINARS: The Brewhouse (229 W. Montecito St.) is going bigger than ever with Oktoberfest this year, serving up German beer culture for three straight weekends (the last two are this weekend and next). Another bonus is that each Friday, master brewer Pete Johnson and Charles Hiigel are leading a small group of 15 through a dozen classic German beers, discussing 1,000 years of history along the way while sipping Dunkel, Düsseldorfer Alts, and more from different glasses. Tickets are $40 at the door, or $30 in advance, for the remaining dates: October 12 and 19, 6-8 p.m.
FESS PARKER TASTINGS @ HILTON: Though Fess Parker's name recently left the Hilton Santa Barbara Beachfront Resort (633 E. Cabrillo Blvd.), the late actor's family winery is still very much involved and is hosting special Harvest Crush tastings for all at its on-site tasting room October 12, 19, and 26, 5-6 p.m. It's free for hotel guests and for Santa Barbarans who are members of the Loved Locals program.
CELEBRATING WOMEN IN WINE: Throughout October, Acme Hospitality's five Funk Zone establishments are toasting female winemakers and supporting the S.B. Breast Cancer Resource Center by pouring a selection of their wines. So head to The Lark, Les Marchands, Loquita, S.B. Wine Collective, and the soon-to-open Tyger Tyger to enjoy often hard-to-find wines by L.A. Lepiane's Alison Thomson, For the Women's Megan Glaab, A Tribute to Grace's Angela Osborne, Favia's Annie Favia, and others.