The Home Page
The Home Page: The Debut of Our Real Estate Newsletter
A Happy Solstice with Summer Vibes and Ocean Views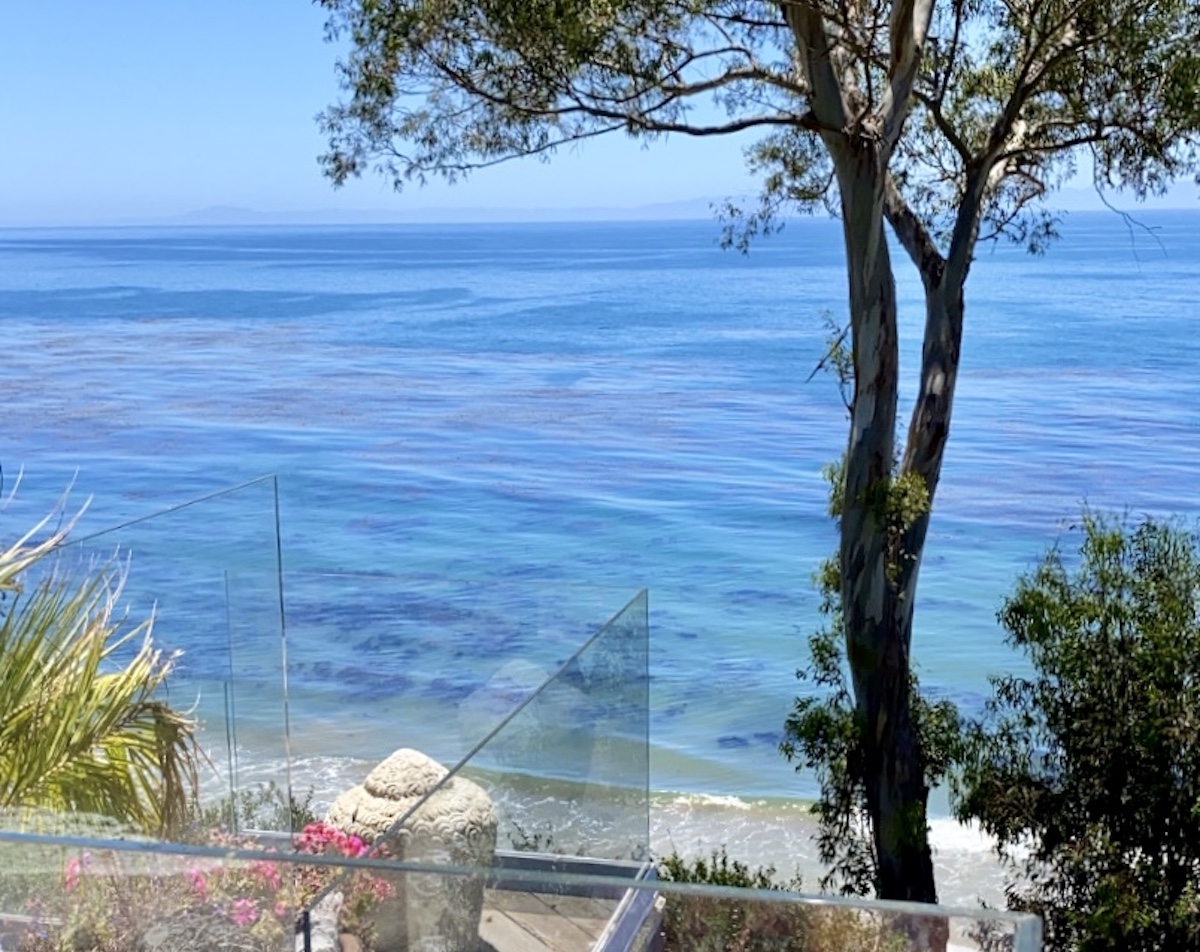 Happy Solstice! I'm definitely feeling the summer vibe this week. With an ocean-view home for sale, a look at the inland empire's HOT market, outdoor furniture fashions, and even a walk on the beach, here's this week's HOME PAGE from me to you.
ON THE MARKET
Who doesn't like a quick trip to the beach on a Friday afternoon? When I went out on broker's caravan last Friday, I didn't get my toes in the sand, but I did get an incredible ocean and beach view from an equally incredible mid-century house on a street I had never been on before. Believe me, the last part doesn't happen very often. Dorwin Lane is one of only 12 homes on a private lane overlooking More Mesa Beach. It has private beach access and a rural, secluded feel. Check out the ginormous, gorgeous tree out front and the purple tile in the kitchen. So retro. I love it. And who wouldn't love waking up to this view every day?
Listed by Cristal Clarke of Berkshire Hathaway HomeServices for $6,450,000. Details & more photos here — and yes, it will go super fast.
'HOT' MARKETS
With a median price of over $2 million and homes selling like hotcakes, Santa Barbara's real estate market is hotter than ever. If you're looking for a lower price point, and you don't mind the real heat, apparently the real estate markets in California's desert interior are sizzling as well. Here's a marketplace.org article from April with details — and if you've ever been to 29 Palms, near Joshua Tree, you'll know that if it was hot in April, it's gotta be blazing as we head into summer. (P.S.: Don't worry, my pic is from a road trip in Tucson last month. I'm not moving anytime soon.)
---
Sign up for The Home Page, a weekly newsletter written by Sarah Sinclair. Get the inside scoop on local real estate, style secrets, garden gossip, and more in your inbox each Sunday.
---
AL FRESCO, ALL THE TIME
We're thinking a lot about entertaining this week, with the longest days of the year upon us and much lost time to make up for. This article, from Style by Emily Henderson, is chock-full of ideas and products to help you spritz up your balcony or dial up your backyard barbecue game. And don't fret — even though they are based in New York, the bougainvillea and cactus pic has Santa Barbara written all over it.
TURN BACK THE CLOCK
Dreaming of beachy abodes reminds me of one of the ultimate Montecito beach homes that we featured just two short years ago. Remember? Pre-pandemic? Life was so simple back then. On a sunny Sunday in July 2019, I combined a trip to the beach with a visit to this Miramar Avenue beach home listed by Tiffany Dore & Cathy O'Neill of Village Properties.
A DAY AT THE BEACH
This is my dog, Scout. It wouldn't be a newsletter from Sarah if Scout didn't make an appearance. Scout loves summertime; lazing in the sunshine and frolicking at the beach are her jam. If all of this summery talk hasn't yet inspired you to get to the beach too, check out this recent article from Matt Kettmann, who waxes poetic about why he loves long beach walks. Couldn't have said it better myself, even with the sand between my toes, Scout at my side, and the waves for background music. Get out there and enjoy the weekend, friends!
---
Support the Santa Barbara Independent through a long-term or a single contribution.
---