The Home Page
The Home Page: Outdoor Escapes & an Ultimate House Hunt
On HGTV's Love for Santa Barbara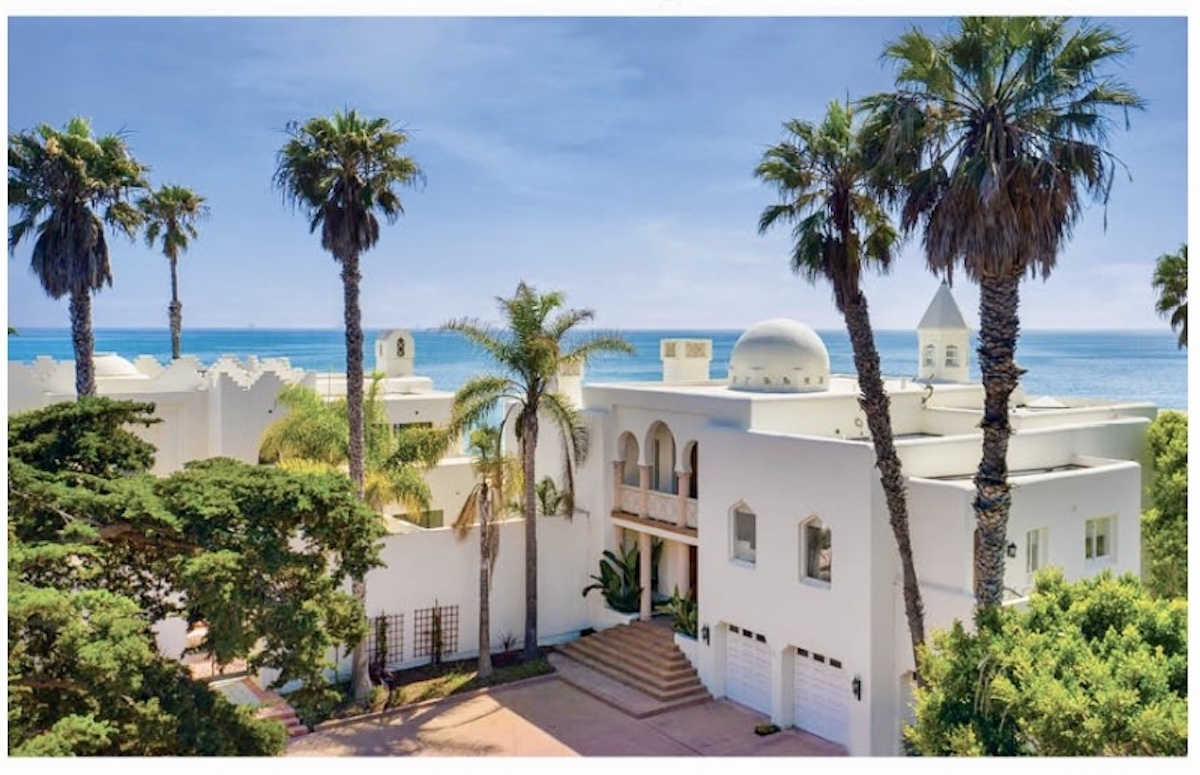 Happy August! I hope you're enjoying the sunshine and lovely still-long days. After a swirl of traveling in the past few weeks, I'm ready to staycation and enjoy the end of summer here at home.
We're getting some worldwide attention on two Santa Barbara–area homes in the HGTV Ultimate House Hunt. Seems that everyone wants to live right here in our backyard. In that spirit, I thought I would share a few of the beautiful local getaways that crossed my desk this week so that you can enjoy them, too — whether to envy, emulate, or put in an offer.
CASA BLANCA
You've seen them from the sand at Santa Claus Lane Beach, or maybe from the train rolling by. Now's your chance to own one of the spectacular Moorish homes in the enclave known as Casa Blanca, perched distinctively on Sand Point Road at Santa Claus Lane. The homes share beachside views, world-class tennis courts, and a private walking path to the Carpinteria salt marsh.
And if sand and saltwater aren't your thing, enjoy Casa Blanca's historic indoor pool complex designed by George Washington Smith. I'm not judging, but I really hope that anyone who lives here loves sand and saltwater. This home and many more unique residences are listed for sale by Cristal Clarke. 
CASA DEL SUEÑO
This one's a "Dream Home" all right! Nestled on five acres in the Santa Barbara Foothills in a neighborhood known as Vista del Rey, this home has balconies, patios, and yard spaces galore — perfect for enjoying the weather throughout every season. The pool looks ready for entertaining a crowd — or just the family — all year long. Contact dynamic mom-and-daughter duo Dianne & Brianna Johnson — these foothill-area neighborhoods are one of their specialties.
---
Sign up for The Home Page, a weekly newsletter written by Sarah Sinclair. Get the inside scoop on local real estate, style secrets, garden gossip, and more in your inbox each Sunday.
---
VIEW DRIVE IN THE VALLEY
If you're craving views of a different kind, head up the road to the Santa Ynez Valley and check out this enchanting horse property with its barns, pastures, access to a stream, trellised pathways, and gardens that include dozens of rose bushes. With mountain vistas for days, this quintessential Santa Ynez property is located on the aptly named View Drive. Contact my favorite S.Y.V. real estate expert, Laura Drammer, for more info on this dreamy home and many others.
ULTIMATE HOUSE HUNT LANDS RIGHT HERE
Last but not least are the two local homes featured in HGTV's annual promotion called the Ultimate House Hunt. The contest showcases homes in categories such as Downtown Dwellings, Amazing Kitchens, and Homes with a History. Both homes are contenders in the Outdoor Escapes category: the Montecito villa shown above, listed by Riskin Partners, and this estate along the Foxen Canyon Wine Trail listed by Carey Kendall.
Voting is live and continues through August 4. Be warned, though — there are 66 homes in a dizzying array of styles and locations, and yes, they are all for sale. So far, I've narrowed my choices down to this romantic Victorian in Savannah, or 73 acres on Maui's North Shore. I know I said that I was staying home for the rest of the summer, but I can still dream! 
---
Support the Santa Barbara Independent through a long-term or a single contribution.
---