Pano
Pano: Reviews Go Audible and a Chance to Tango
Bonus: Billie Holiday, Toad the Wet Sprocket, and Jackson Browne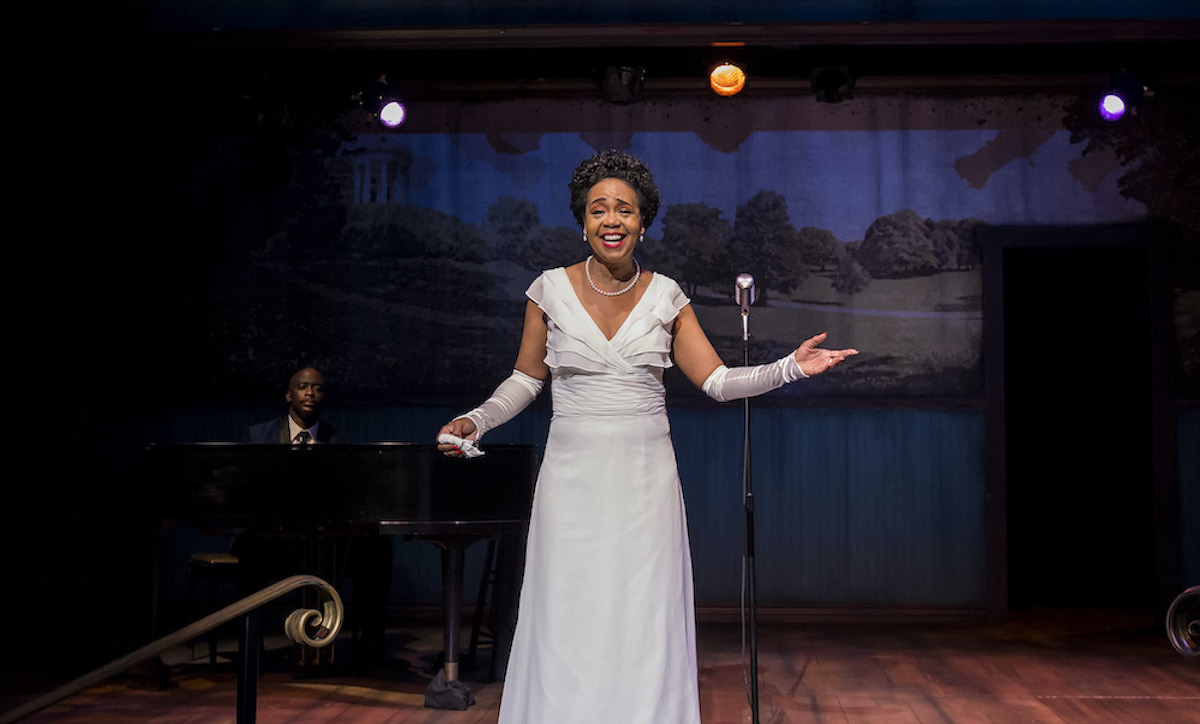 LADY DAY AT PCPA
Karole Foreman is outstanding as Billie Holiday in Lady Day at Emerson's Bar and Grill, playing now through September 5 thanks to PCPA at the Solvang Festival Theater. The combination of Foreman and pianist Stephan Terry's consummate musicianship, Billie Holiday's compelling story, and a tightly wound production come together to create theater magic, and it's all taking place outdoors, so there's no excuse. In an effort to acknowledge the amazing effort that theater artists are putting into reviving their craft after such a devastating hiatus, I will be writing substantial reviews of selected productions and distributing them as both traditional written articles and dynamic audio podcasts on a regular basis starting this week. Subscribers to Pano will see links to the audio version along with the full text of the review on Wednesdays. To read about Lady Day at Emerson's Bar and Grill, click here. Then you can listen to the short (less than five minutes) podcast review here.
TANGO MILONGA AT BUENA ONDA
Call yourself a gaucho if you like, but if you really mean that, you will back it up by heading to Buena Onda at 724 East Haley Street on Thursday, August 26, for La Loca Milonga: Ruy and Camila Cinema Tango, the second in a series of dance parties hosted by tango enthusiasts Geraldine Freitag and Alejandra Folguera. Combining Matias Requena's delicious empanadas with an attractive outdoor setting and several hours of glorious music and movement, this milonga, which is the Argentine term for a certain kind of social gathering focused by dance, will give Santa Barbarans of all backgrounds a chance to witness and participate in one of the world's most sophisticated and compelling forms of social dance. Established in Buenos Aires in the 19th century, and since spread to the far corners of the globe, tango is a hybrid cultural form that employs elements of Spanish, African, and Latin American music and dance traditions. Dancers engage in a kind of wordless conversation throughout the evening as they choose one another as partners, navigate the dance floor, and sink into the atmosphere and rhythms of the live band. Ruy Folguera, a renowned composer and pianist who has written music for many major films, will provide the dancers with a soundtrack, and Camila Lima, soprano, will sing. Don't worry if you miss this one — La Loca Milonga will be back on October 1 with more tango. For tickets, visit their events page. 
---
Sign up for ON Culture, Leslie Dinaberg's bi-weekly newsletter offering a snapshot view of the best of local culture and fun happenings in the worlds of music, theater, visual art, film, dance, books, lectures, and more.
---
ON THE HORIZON
Jackson Browne at the Santa Barbara Bowl on Sunday, September 5; John Legend at the Bowl on Thursday, September 16; and HAIM at the Bowl on Friday, September 17. You can find tickets here. 
Toad the Wet Sprocket at the Lobero on Saturday, September 4, and Sunday, September 5. You can find tickets here.
THE LISTENING POST
Indie rock musicians such as Bryce and Aaron Dessner of The National and Jonny Greenwood of Radiohead have been writing music for classical ensembles for decades now, so it was only a matter of time before the stars of contemporary classical music began returning the favor by moving in a rockier direction. This new album from composer, singer, and multi-instrumentalist Caroline Shaw and the ensemble Sō Percussion demonstrates that the result can have integrity and generate excitement on both sides of the rock/classical divide. Using a subtle blend of acoustic instruments and electronics, the musicians of Sō build up a convincing version of a rock band to back Shaw's wildly inventive singing and songwriting. They throw in an ABBA cover — "Lay All Your Love on Me" — don't panic; it's originally based on a baroque chorale. Remarkably listenable, yet still in touch with contemporary classical's leading edge, this unique album may be a harbinger of some future we have not heard yet. Listen on Spotify.
---
Support the Santa Barbara Independent through a long-term or a single contribution.
---