Pano
Pano: A House Is Not a Home: Kim Schoenstadt Remembers Eileen Gray's E-1027
Also: Los Lobos Heads to Lobero with 'Native Sons' Album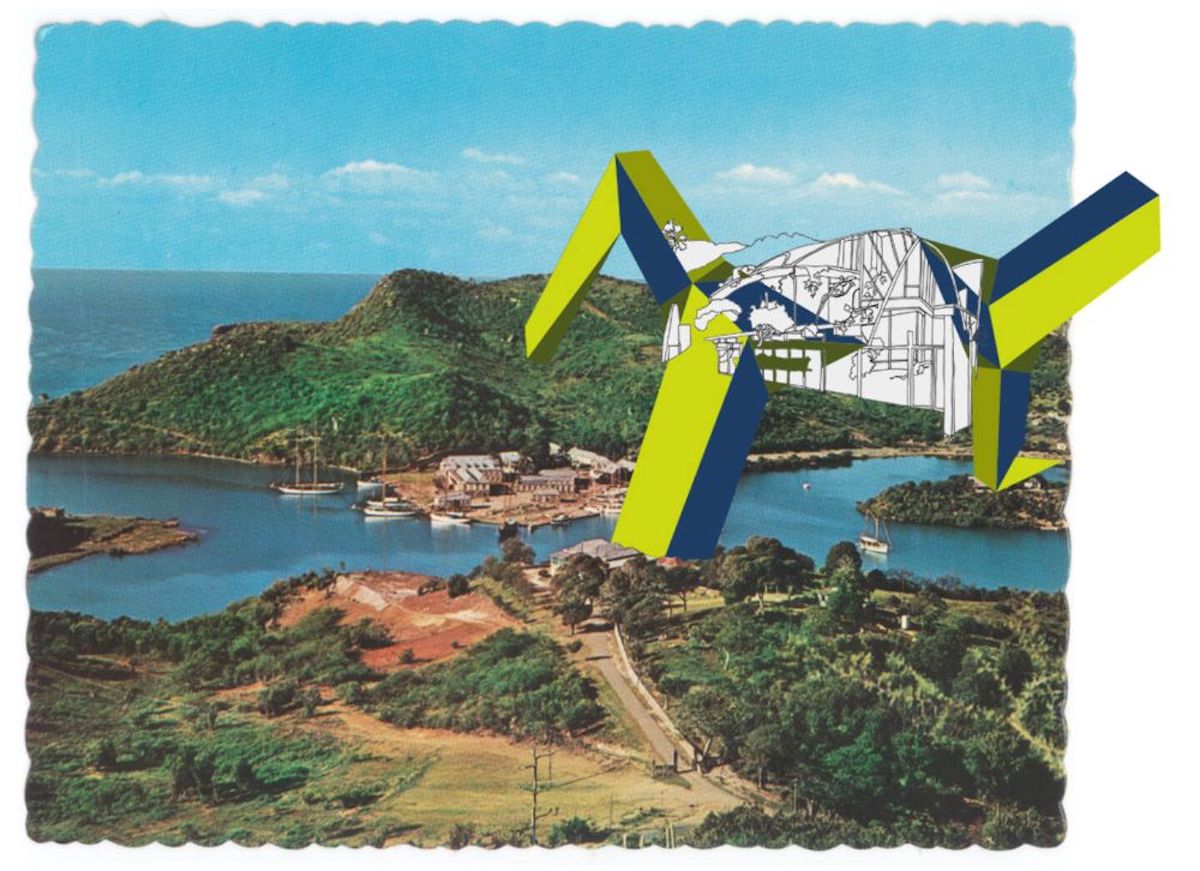 MAKING ART OUT OF REVISING HISTORY 
Many of you will remember Julie Joyce, the dynamic curator who transformed the Santa Barbara Museum of Art's approach to contemporary art over the past decade. Joyce left that position in 2019 to become Senior Curator at ArtCenter College of Design in Pasadena, where she now supervises a suite of exhibition spaces including the Peter and Merle Mullin Gallery on South Arroyo Parkway in the ArtCenter's South Campus. The Mullin Gallery is now the venue for an important new exhibition by artist Kim Schoenstadt dedicated to the strange and fascinating case of designer and architect Eileen Gray. 
Gray, who was born in Ireland but spent much of her life in France, was a prolific artist whose media included textiles, furniture, and one very interesting modern house, E-1027 on the French Riviera. The show, which is titled Enter Slowly, The Legacy of an Idea and will be on view now through February 27, 2022, is a large-scale multimedia exhibition exploring "the sordid stories, rewritten histories, and exploits that befell Eileen Gray's career and her iconic E-1027 house in the south of France."
As part of the creative ferment that gripped Paris in the 1920s, Gray established herself as a brilliant designer of lacquer furniture and custom rugs, all in a distinctively modern idiom that would go on to influence many better-known male artists of the period, including Le Corbusier. Gray's shop on the Rue du Faubourg Saint-Honoré, Jean Désert, became one of the leading outposts of modern design well before the mid-century years with which such innovations are typically associated. In 1924, Gray began construction of E-1027 on land owned by her then-lover, Jean Badovici, an architecture critic and founder of the journal L'Architecture Vivante.
The house, which the couple named "E-1027" in a complicated reference to both of their names, became a sensation, particularly within the highly competitive world of modern architecture. Le Corbusier envied its open plan design and spectacular site overlooking the Mediterranean. After Gray moved out, Le Corbusier showed up one day and talked Badovici into letting him paint a series of murals all over the walls, desecrating Gray's original intention. To add to the peculiarity of this odd piece of high modernist vandalism, Le Corbusier insisted on performing this act in the nude.
---
Sign up for ON Culture, Leslie Dinaberg's semi-weekly newsletter offering a snapshot view of the best of local culture and fun happenings in the worlds of music, theater, visual art, film, dance, books, lectures, and more.
---
Feminist art historians have now begun to take the measure not only of Eileen Gray's achievement but also of the campaign conducted to efface the record of her impact. There's already a graphic novel, Eileen Gray: A House Under the Sun by Charlotte Malterre-Barthes and Zosia Dzierzawska, and a feature film, The Price of Desire, which stars none other than Alanis Morissette as Eileen Gray.
Now, with this exhibit, Kim Schoenstadt adds to that legacy with archival research, images, and objects, plus original works of art. There's an elaborate wall drawing based on E-1027 and a marvelous series of paintings by Schoenstadt that draw on Gray's designs for rugs. The show is open to the public by appointment. To schedule a visit, email exhibitions@artcenter.edu.
LISTEN UP
Los Lobos certainly need no introduction, but with a two-night stand coming up at the Lobero Theatre Thursday-Friday, October 7-8, it seems like a good idea to remind everyone why they are so much more than "just another band from East L.A." On Native Sons, the album of covers they released in August of this year, they collect a wide range of material, most of it originally recorded before they formed as a band, and use it to show off how amazingly well they play together, and to tell a fascinating story of how deeply they have listened to and learned from every kind of music indigenous to Southern California.
You might already know that with "Bertha," they are hands down the most effective Grateful Dead cover band you will ever encounter, but would you expect them to have an equally sure touch with Jackson Browne ("Jamaica Say You Will"), the Beach Boys ("Sail On, Sailor"), The Blasters ("Flat Top Joint"), and Don & Dewey ("Farmer John")? And it's not just the range; it's the taste and sensitivity to what makes these songs meaningful in 2021. If you need any more convincing, start with the magnificent long jam on War's "The World Is a Ghetto" and see if you don't feel the connection between 1972 and 2021. Then get to the Lobero — it's going to be a memorable night.
Los Lobos, Native Sons on Spotify.
---
Support the Santa Barbara Independent through a long-term or a single contribution.
---